dejadrew.insanejournal.com posting in

scans_daily
From the creator of
Antique Bakery,
Fumi Yoshinaga's latest series:
Kinou Nani Tabeta?
Or, in English,
What Did You Eat Yesterday?
What Did You Eat Yesterday? has everything that Yoshinaga does best, and which we loved so well in Antique Bakery: adorable slice-of-life, cute men, and
hardcore food porn.
Seriously, when Fumi gets her food geek on, you want to eat the pages. And WDYEY goes into such detail describing the process of making and serving food that you can actually use those scenes as recipes.
Don't read these manga on a diet.
I may include a cooking sequence in a later entry, but for now, let's stick with the cute men!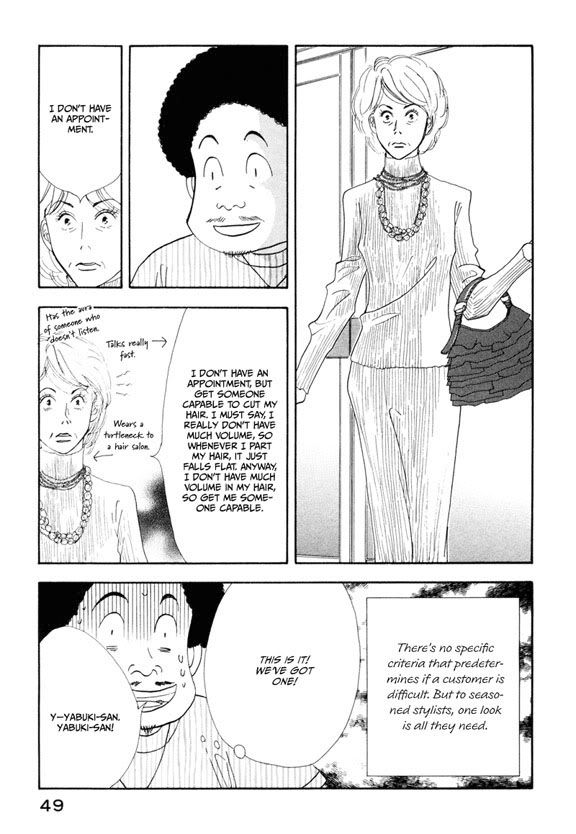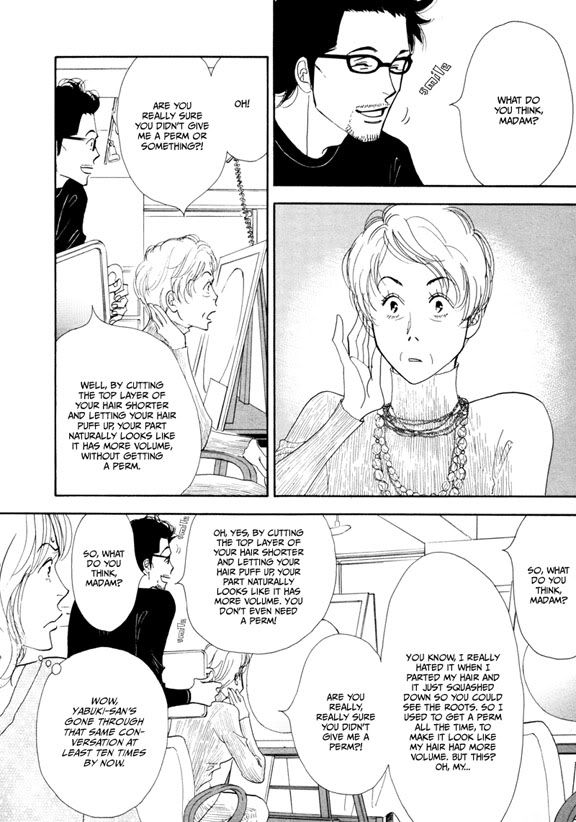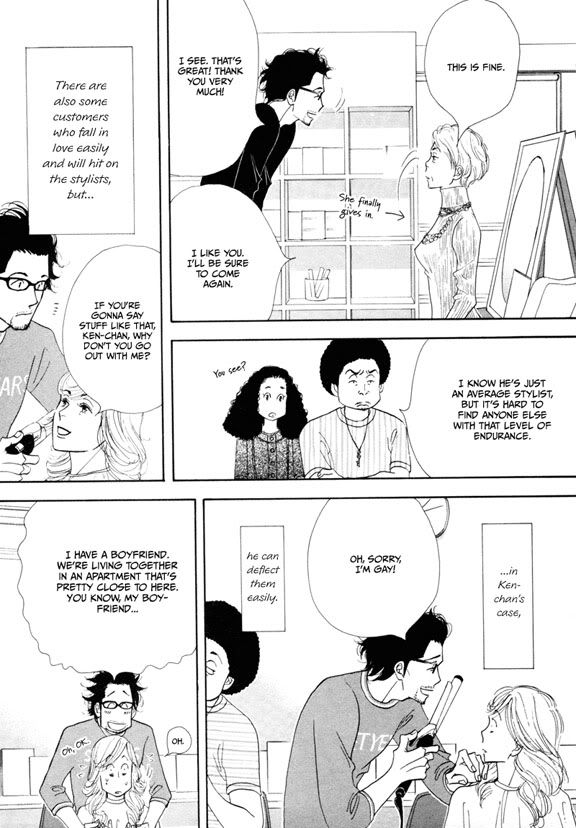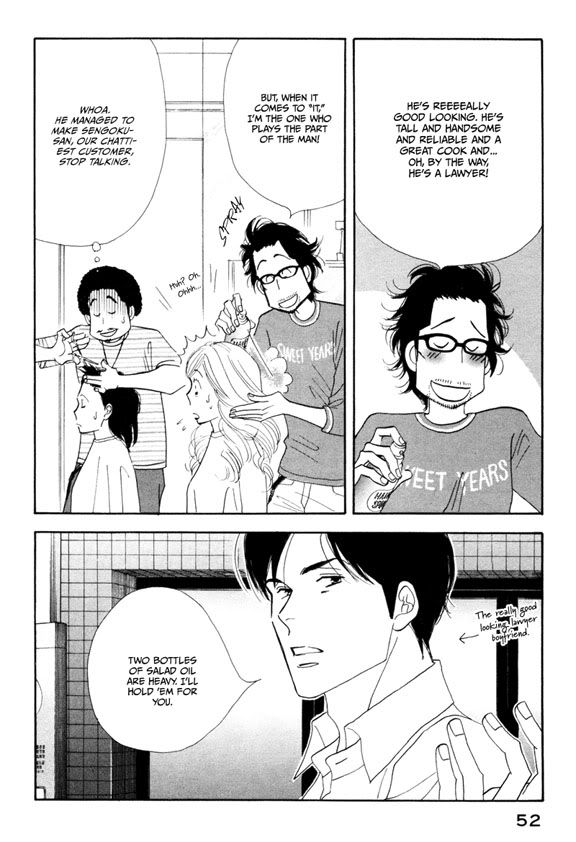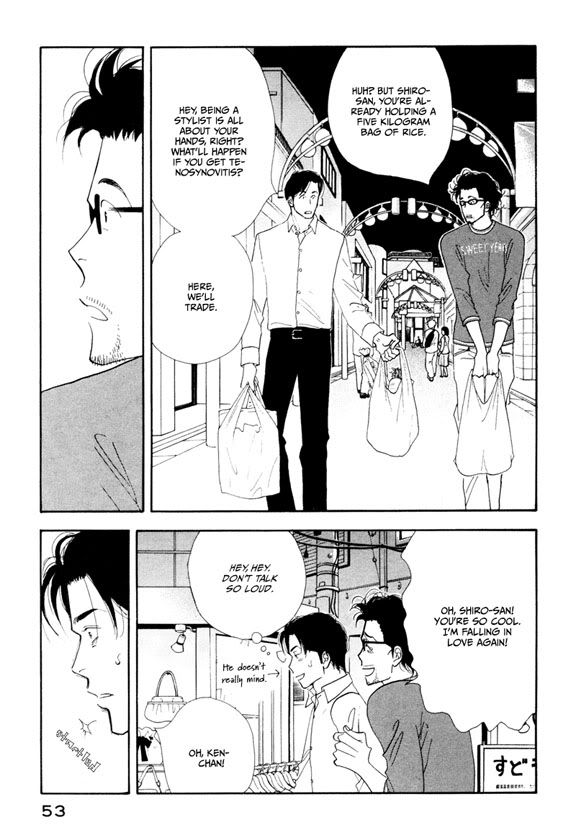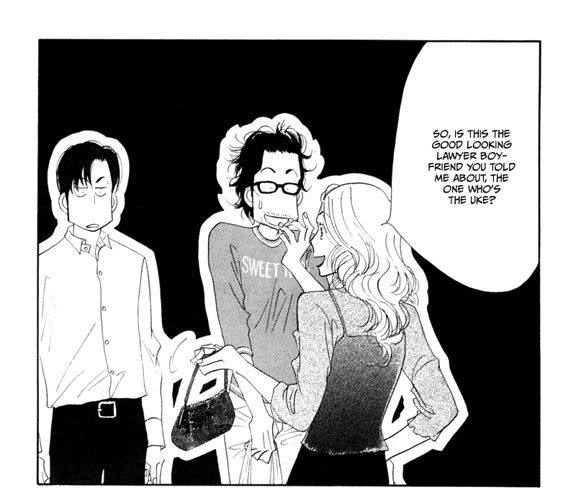 Scanlated by
Entropy.
Edit: Query for the mods, what should we do tag-wise on the rare occasions when a work has two titles? (the original-language title and the translated title.) I tried putting it into one tag with a slash, but that seemed to exceed the character limit.