nonners.insanejournal.com posting in

scans_daily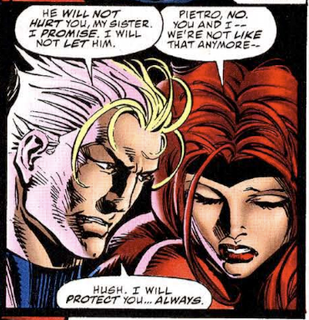 Context? Who needs it?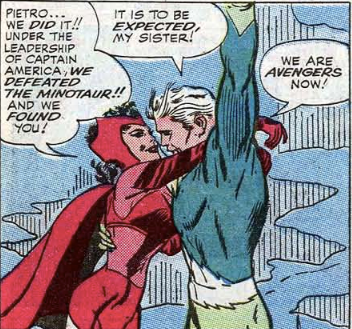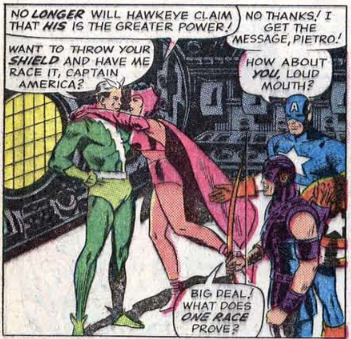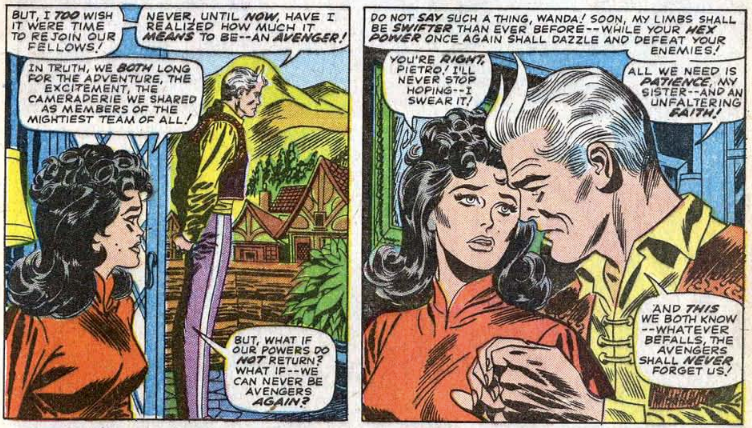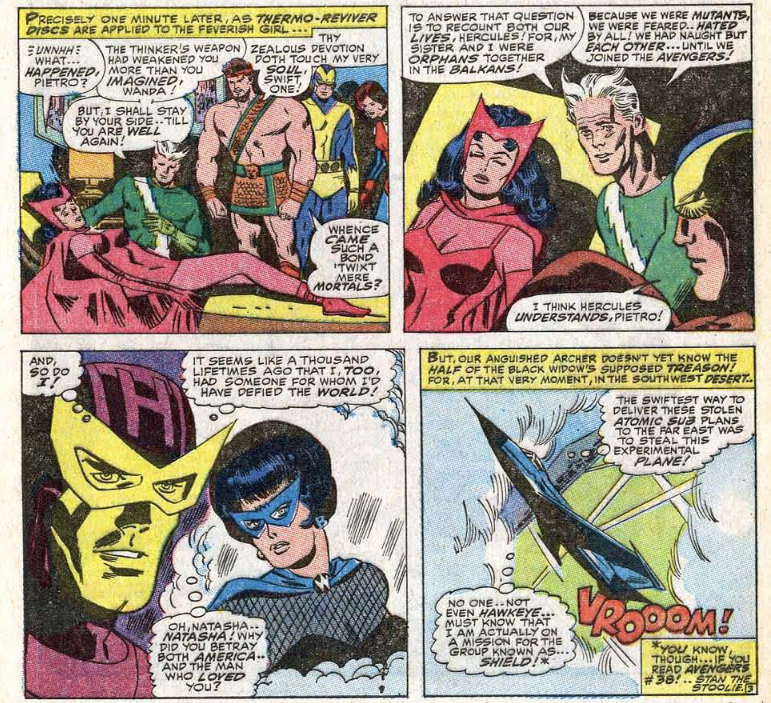 So... they're comparing Wanda and Pietro's sibling relationship to the romantic relationship of Clint and Natasha? Okay!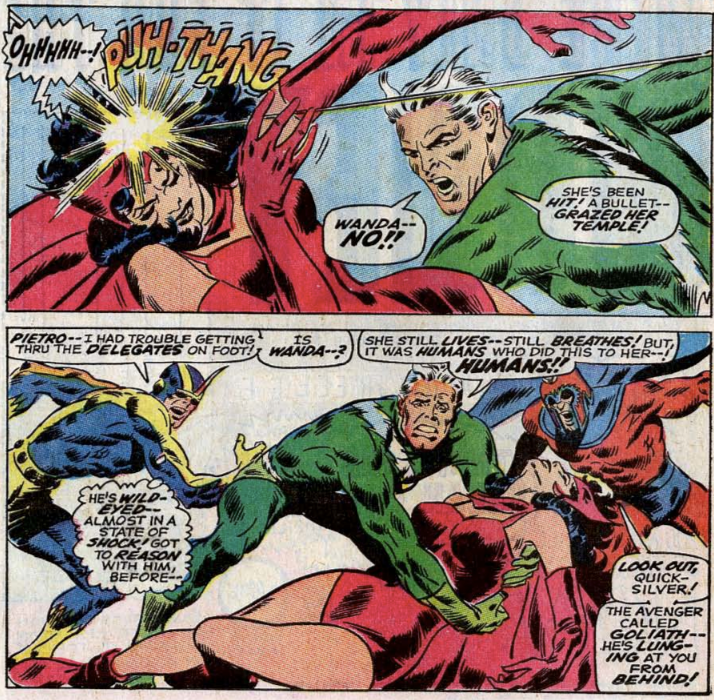 Nothing too bad here - just more protectiveness.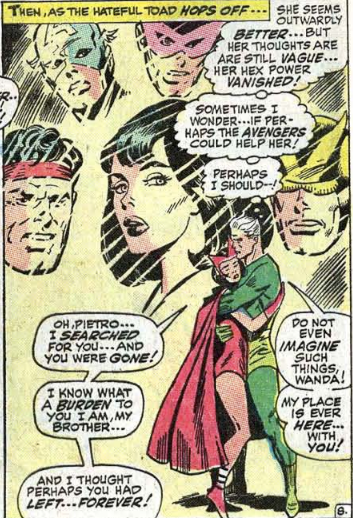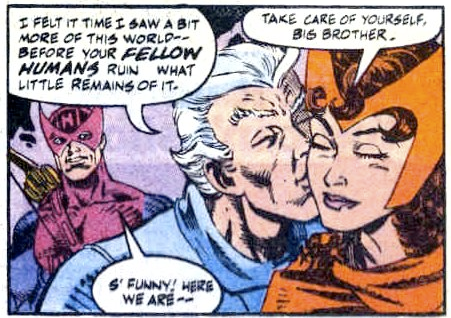 And of course, the ever popular: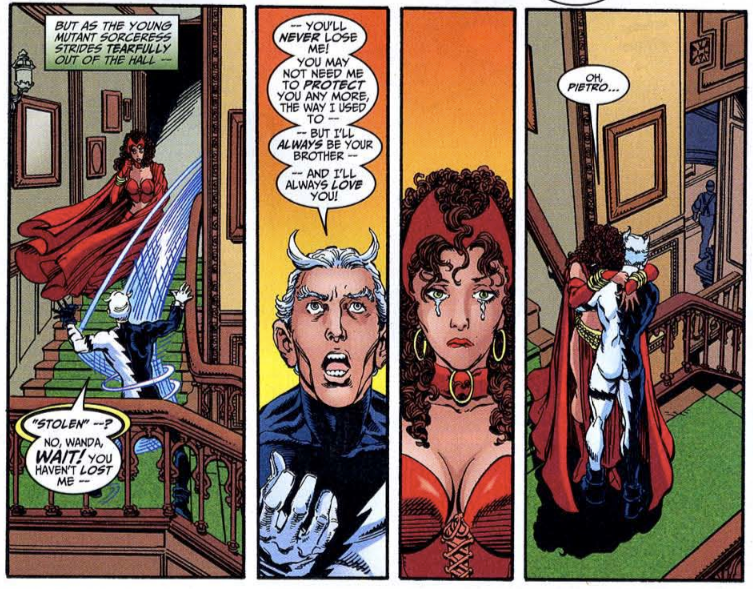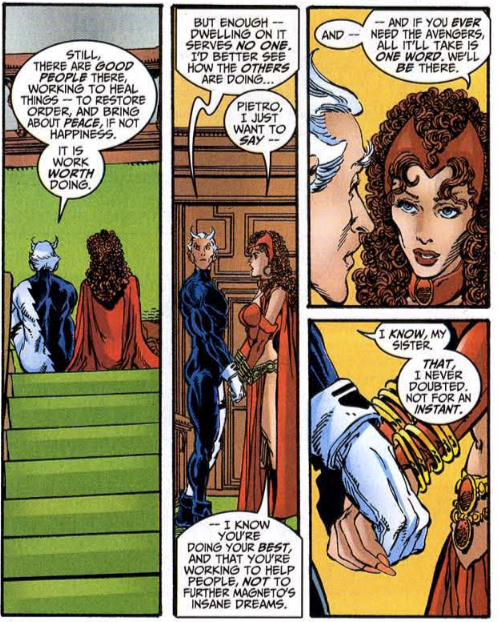 Yeah, so a lot of these aren't that bad, but still. I haven't even posted a fraction of Pietro's overprotectiveness, or their overly affectionate moments. Ultimates just seems like a natural (if squicky) progression.