seawolf10.insanejournal.com posting in

scans_daily
So, someone recommended Digger a few days back. I'm glad they did, despite my ensuing lack of sleep. It's witty, cute, and has spectacular art.
http://asylums.insanejournal.com/scans_daily/545358.html
It also has a character with what may be the most humiliating origin story ever. EVER. Thought I'd share that as an incentive for you to go read the comic.
Backstory: One anthropomorphic wombat, one rather insane human, and one anthropomorphic hyena, after several chains of circumstances have collided and become utterly entangled, are stuck on a religious vision quest. I'll spare you the plot details, but eventually, they find themselves needing a guide who won't get weird about non-humans.
This is what they got.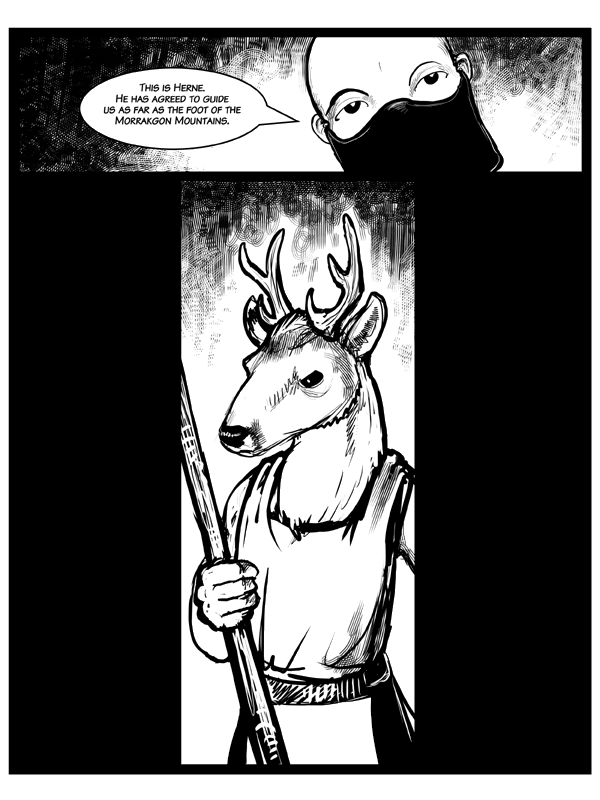 (Yes, it's a deliberate reference to the Celtic myth of Herne the Hunter.)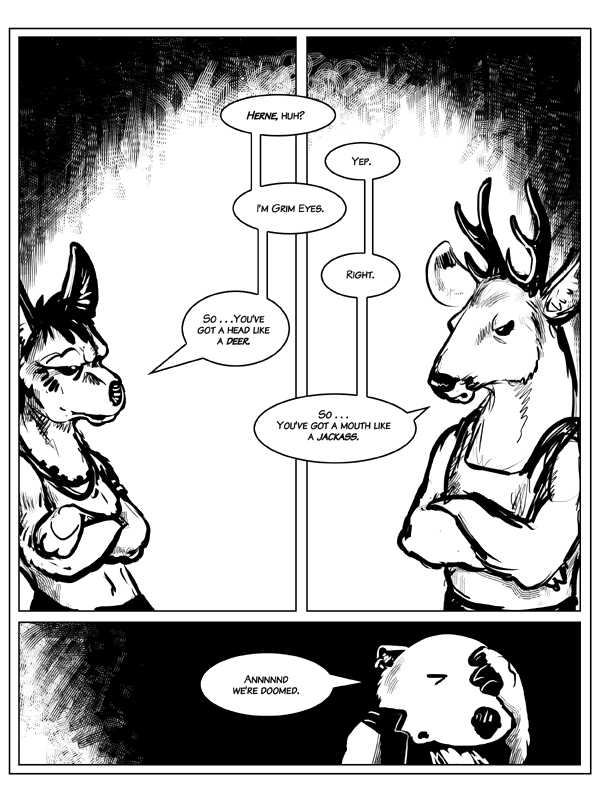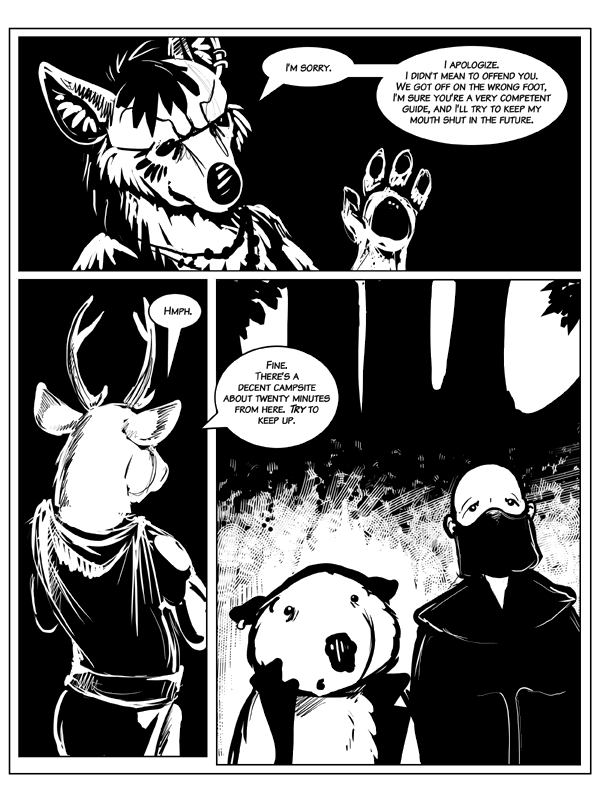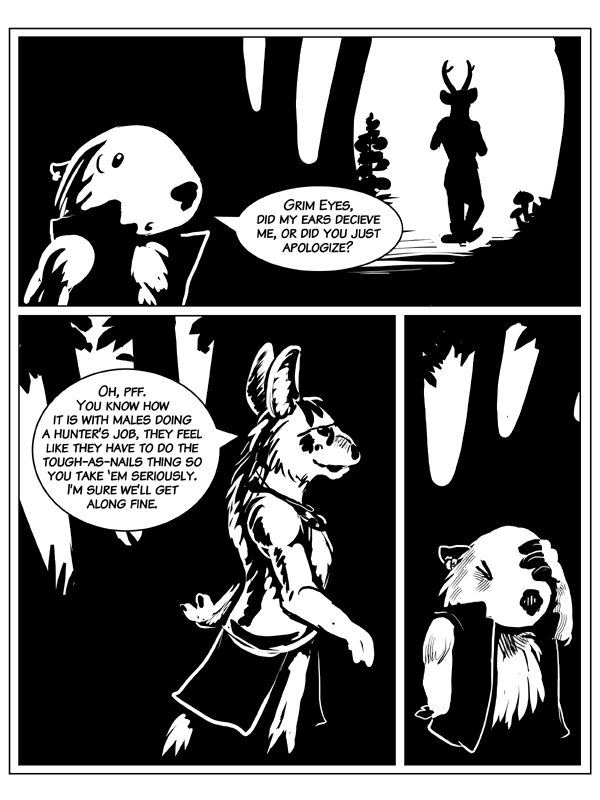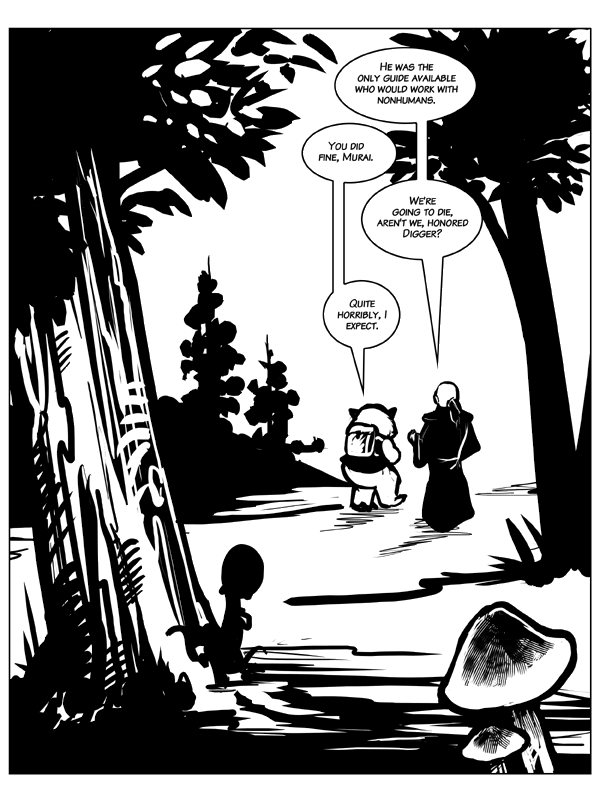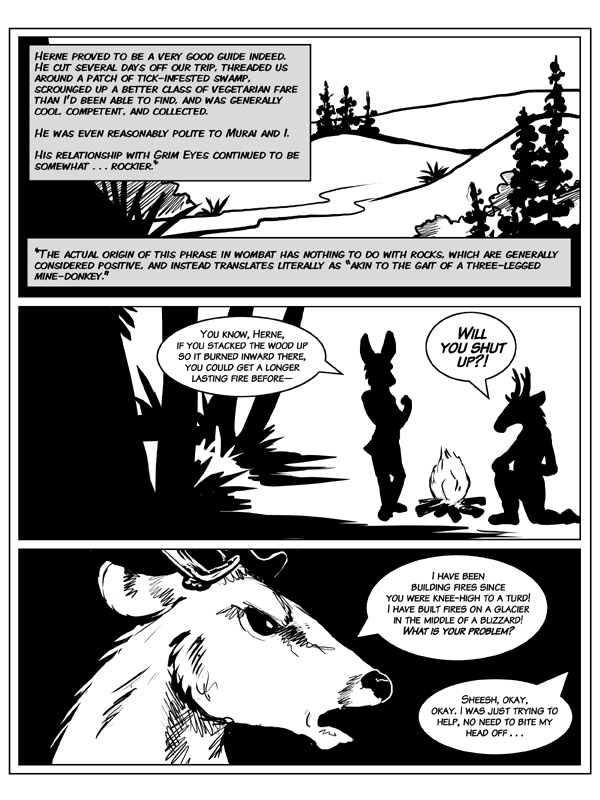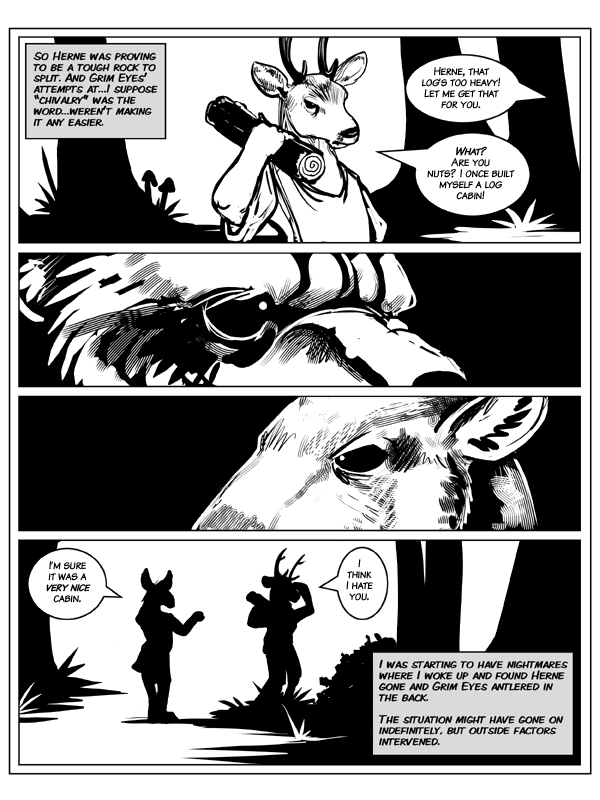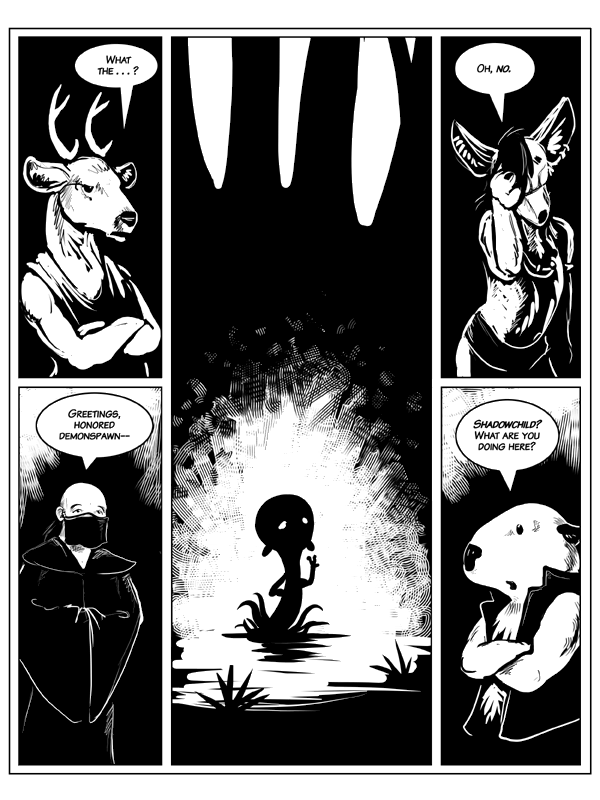 Explaining why it's there won't make sense unless you've read the comic from the beginning.
Why it took so long to show up...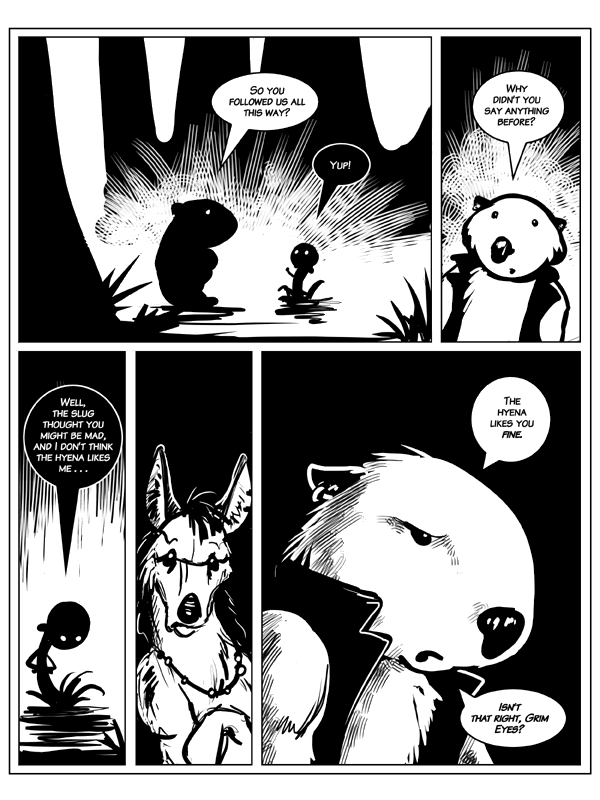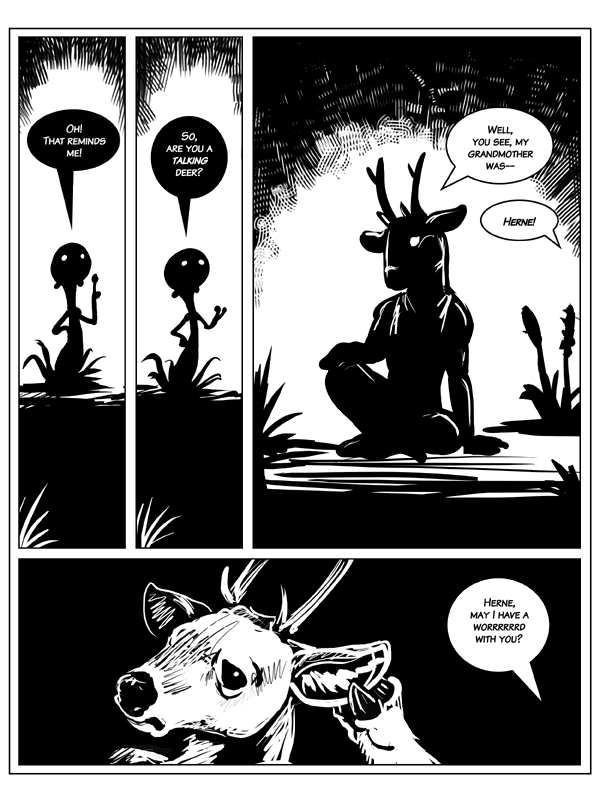 You can ignore the shadow's question, too. Another case where you'd need to have read the comic from the beginning.
But the question does finally lead to Herne's origin story.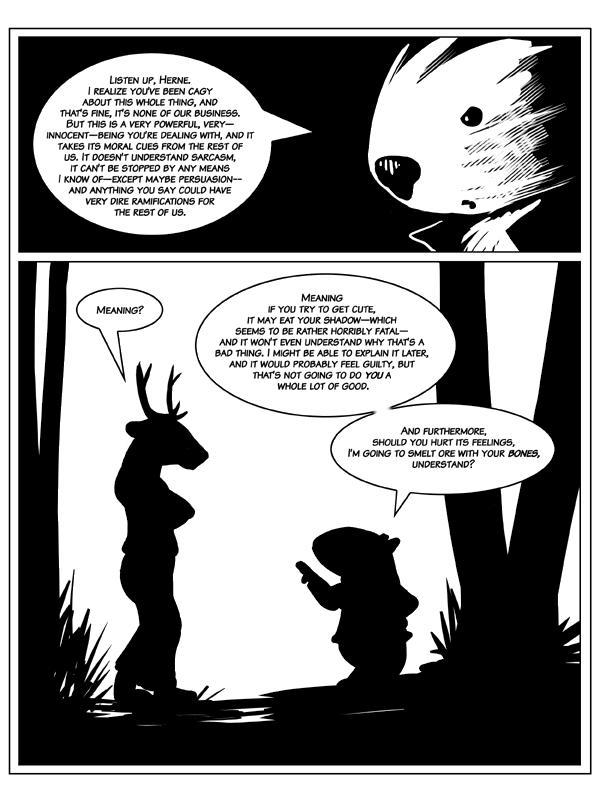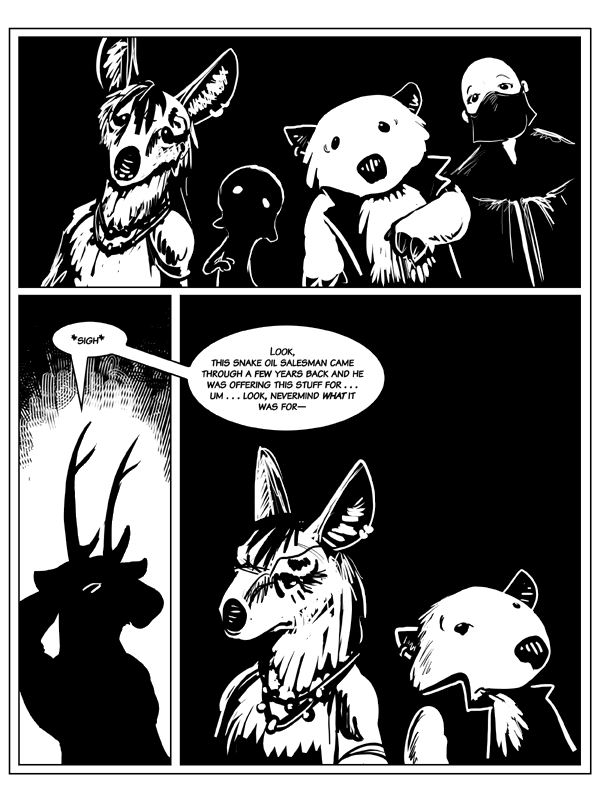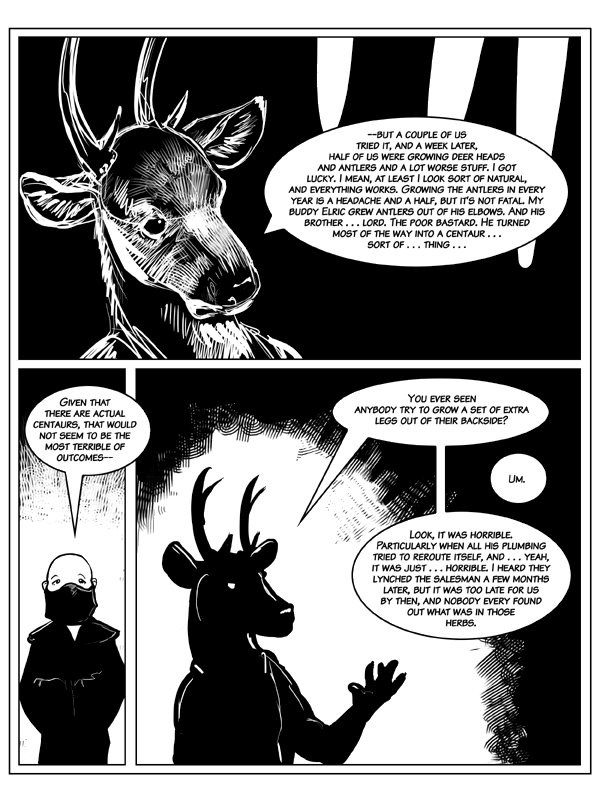 Primitive attempt at Viagra gone horribly wrong. Makes Spidey's origin look downright dignified in comparison.