blake_reitz.insanejournal.com posting in

scans_daily
Not long after the new Star Trek movie came out, a friend of mine had the principles of "slash-fiction" explained to him. His mind dealt with the resulting trauma the only way it could.
With webcomics.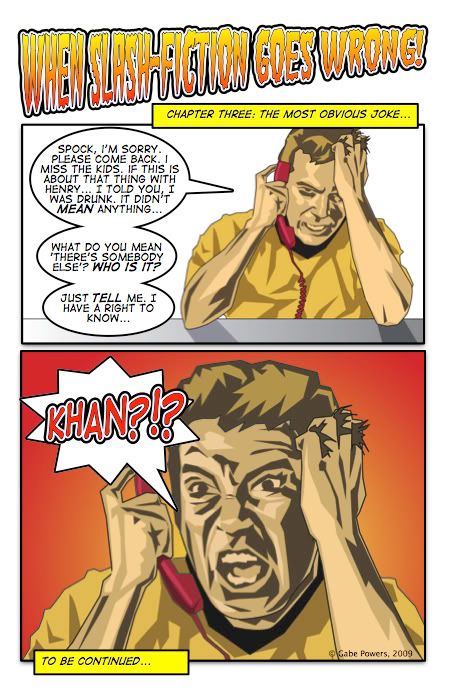 There are more being made as we speak. These and a handful of other things are available on
his CHUD blog.
Check back, if you dare.
Bonus round! Some Kirk against Kirk action by the talented and lovely
Ming Doyle!