runespoor7.insanejournal.com posting in

scans_daily
Mark Waid's run on
The Brave and the Bold
was pretty, pretty crack that gave us some truly unforgettable team-ups.
In
The Brave and the Bold
#16, the team-up is Superman and Catwoman, and it is awesome. The story takes place in the loose continuity of "a few years ago", so you're encouraged not to nitpick at the continuity too much and just relax and enjoy the crack.
Superman was asked by Batman to look after Gotham while he was busy elsewhere. As he pays his respects to a somewhat bemused Commissioner Gordon, he hears an alarm ringing for a micro-second.
It triggers a booby-trap, and by the time Clark's stopped it, Catwoman has run away.
Clark's worried face for his boyfriend makes the page for me.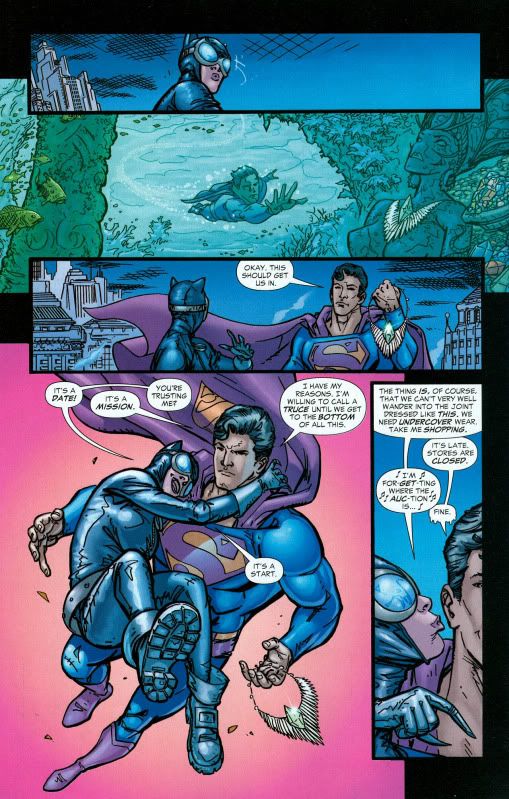 They give the necklace to enter the auction, Selina pointing out that Supes should relax, everyone being either looking at the auctioneer either at
her
, and then they wait. (Other items of interest being sold include a Joker card coated with deadly toxin, so you know that it's srs bznss.) And wait. And wait.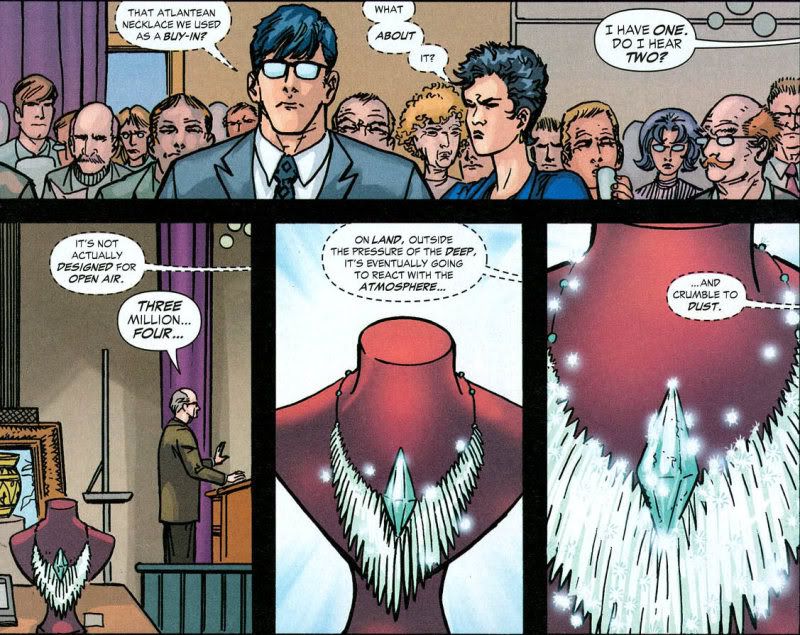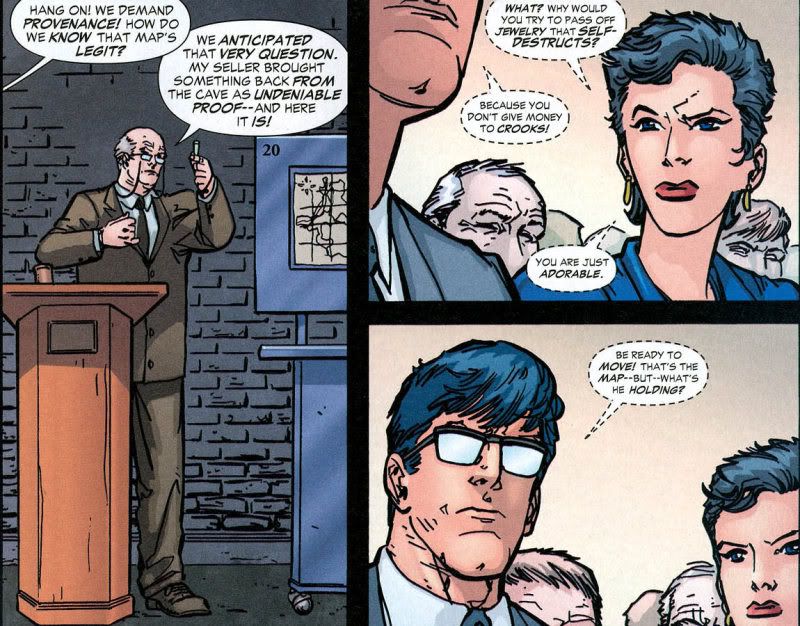 This being on purely because of Selina's expression. Yes, honey, that guy really is for real.
Of course, at the same moment as they discover the cave in question is Clayface's cave and not Batman's: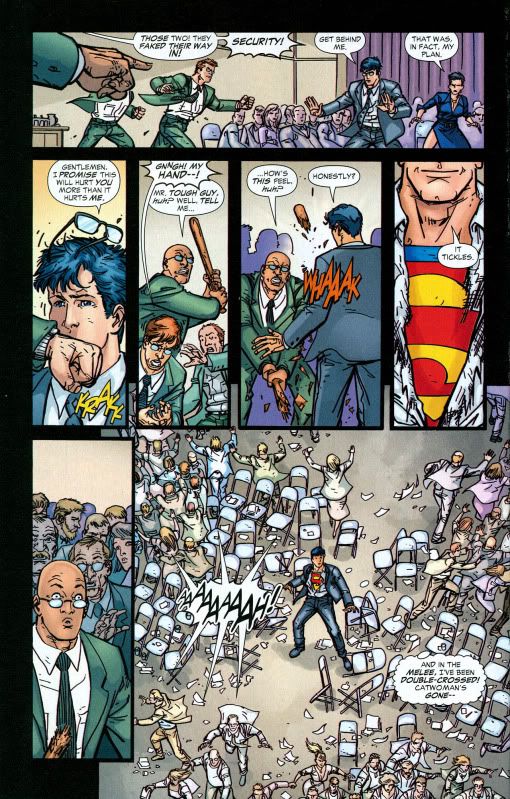 Well, what did you expect? So then Superman decides that "When in Gotham..." and grabs a "lousy punk" to dangle him several meters over the ground, eyes turning red with lasers and looking quite the part of a very pissed off Superman – and the skell refuses to talk, because Superman can only send him to jail, while if he talks his boss is going to make him dead. (Somewhere Batman is cackling.)
Anyway, Superman didn't need to question the man, since he has super hearing, so he hears the localization of the cave.
He manages to stop three guys from taking a dip into the mud and becoming new Clayfaces, and meanwhile Catwoman is trying to get some water/mud into a vial to sell it later.
And this, right there, sums up the Gotham school of team-ups.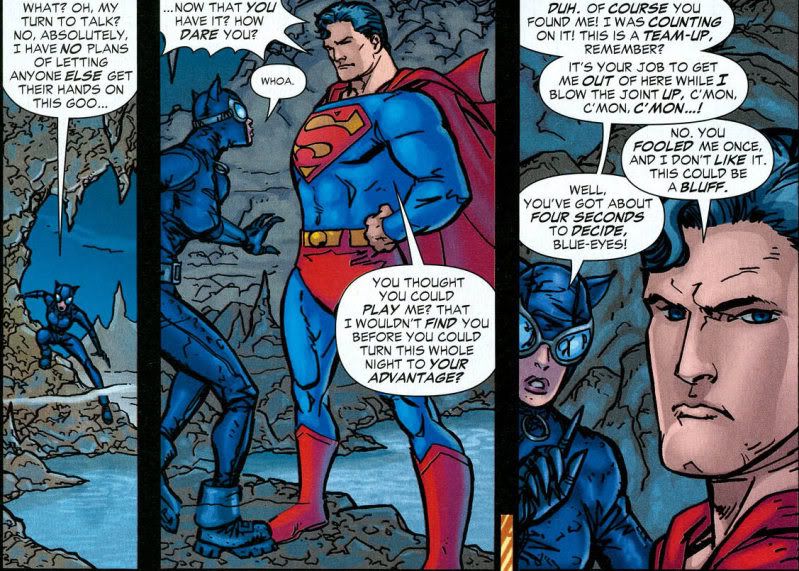 You can imagine how much of a choice
that
is: is Superman going to save everyone or will he let them die?
Here is the second to last page: