proteus_lives.insanejournal.com posting in

scans_daily
Greetings True Believers! Here a few scans from Deadpool Merc with a Mouth #1. I thought they were funny and I hope you do too! Spoilers and enjoy.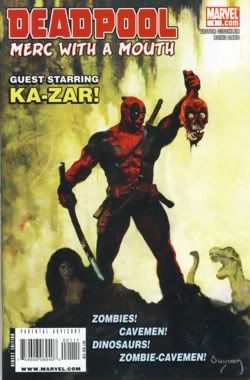 A.I.M. hires the Wadester to go to the Savageland and retrieve an item from one of their science teams. The sticky part is Wade has to get past HYDRA and their own teams.
They insert Deadpool via rocket and as he crawls from the wreckage, he runs into Ka-Zar who sees DP's mask and tells him he needs to see something.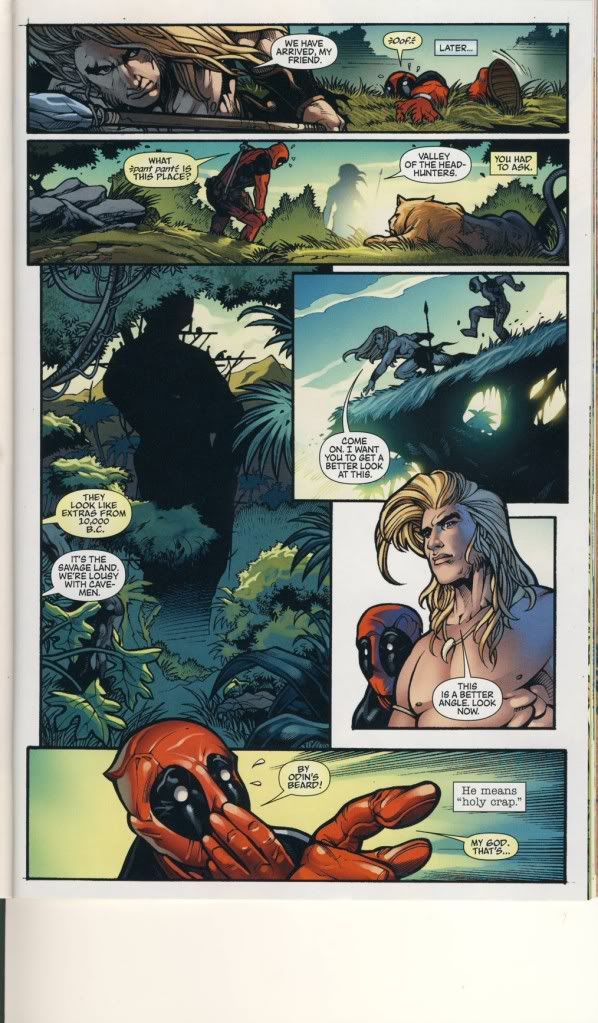 I love Deadpool's "ME!!" and yes, Ka-Zar has a bit of an Elvis look going on.
Wades runs into his A.I.M. contact (she turns out to be a hot Lara Croft explorer/biologist babe. They are captured after a big caveman battle and taken to the "item" which is....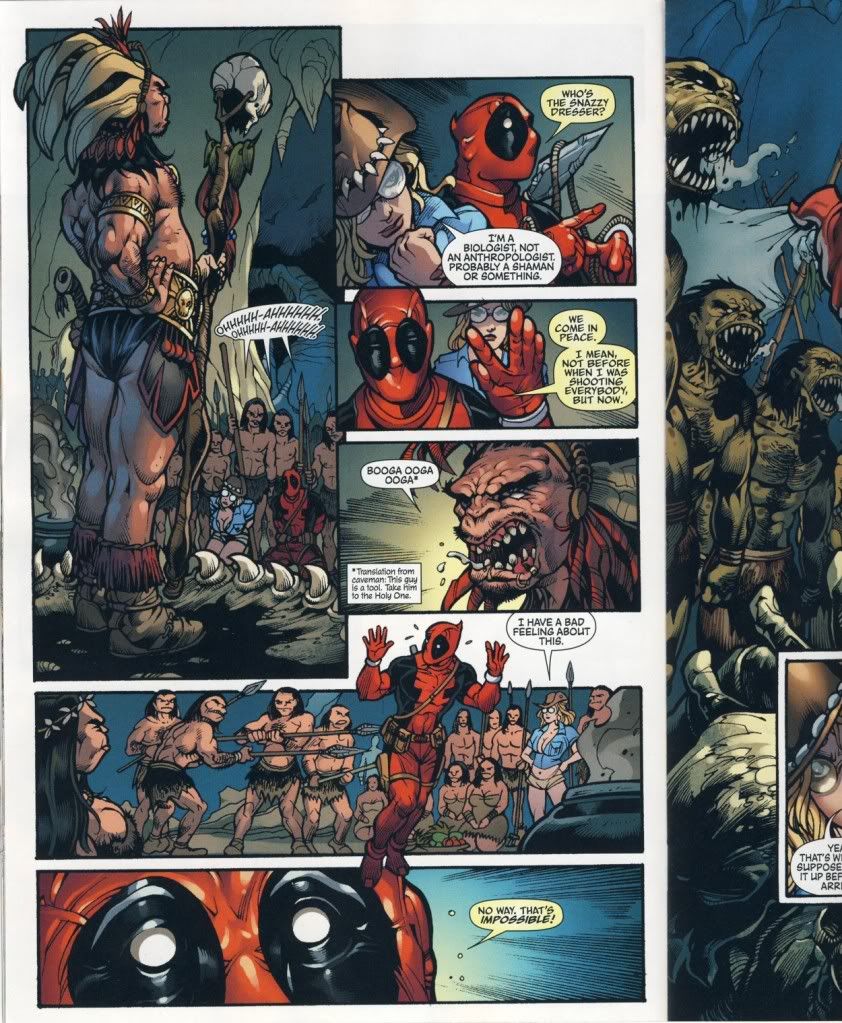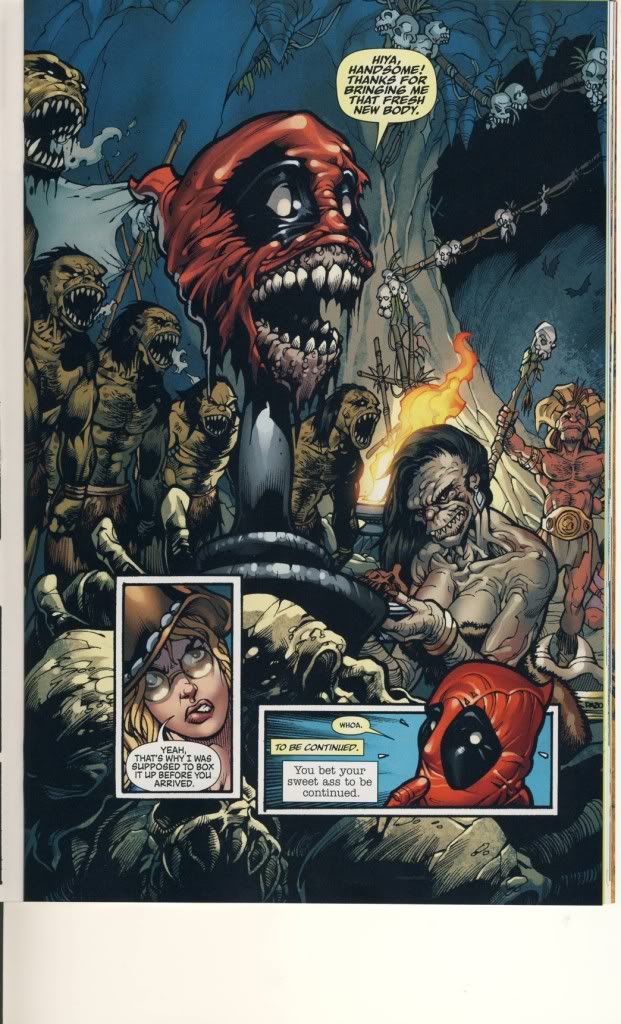 Deadpool and Zombieverse Deadpool's head? I smell sitcom!