blake_reitz.insanejournal.com posting in

scans_daily
Lately, the turtles have been getting pretty meta,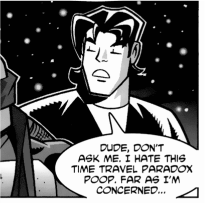 First, three scans from Two scans from Tales of the TMNT #58.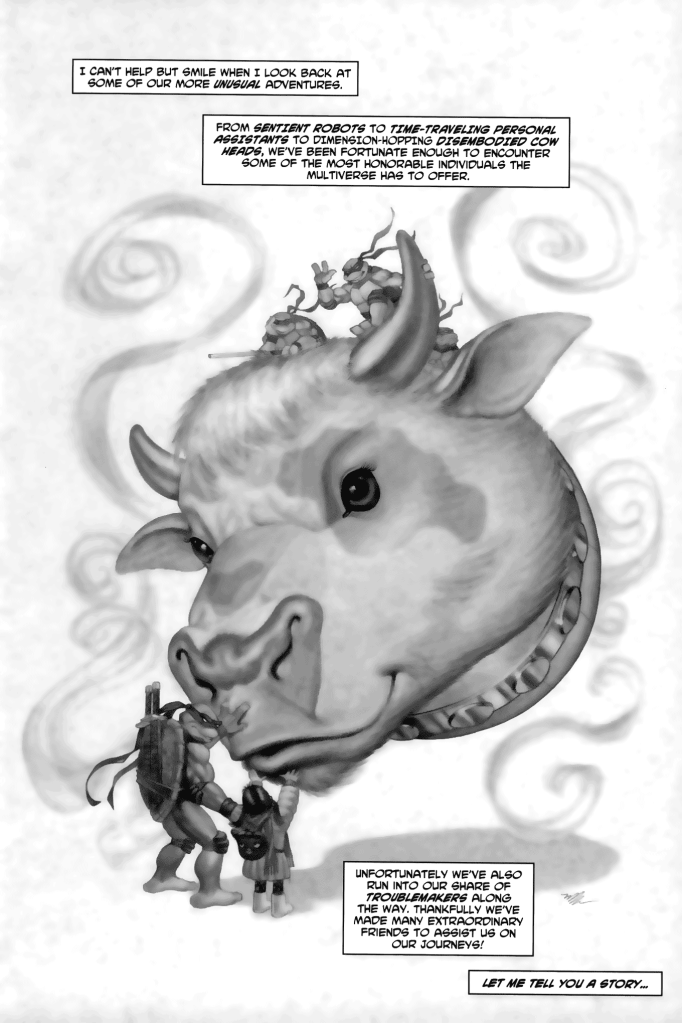 Cudley Love!
Although they're not in the scans, this is from the crossover with Cudley and the
COW-Boys of Moo Mesa
.
They end up facing a Galactus-alike Space Vampire, named (I kid you not) Galactose. Other then the name, he's pretty intimidating, smashing moons with a giant hammer and cruising around in a massive space coffin, which I have posted here because it is awesome: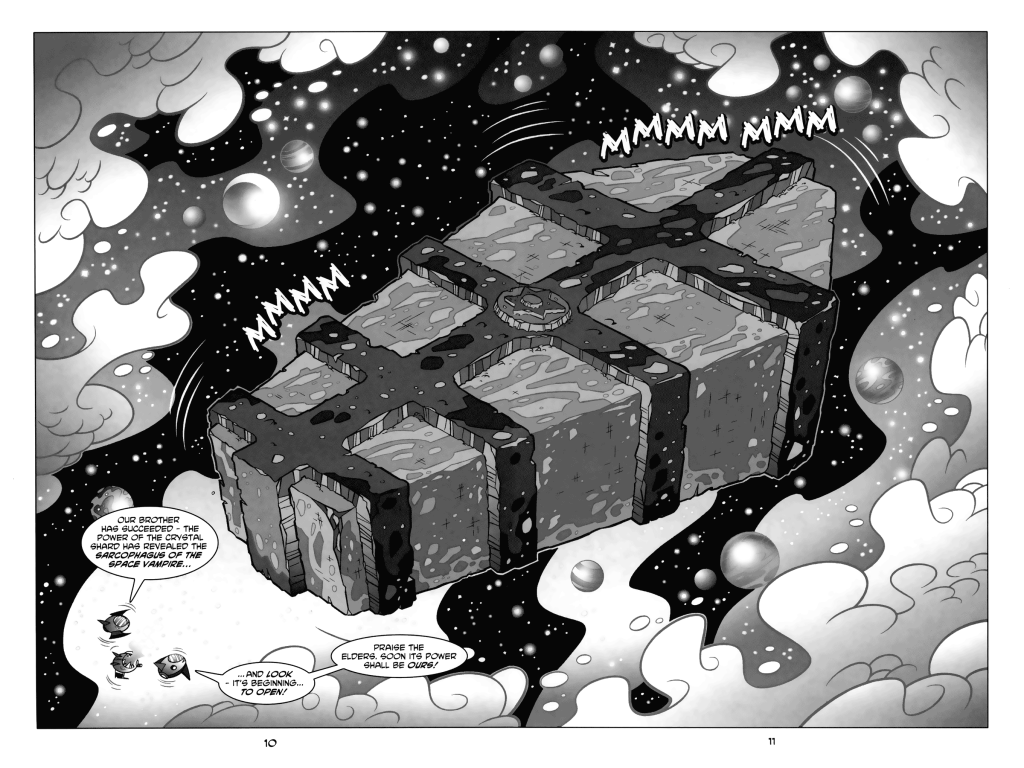 He's awakened by a MacGuffin of a crystal that tears open the walls of the multiverse just long enough for the turtles to catch of glimpse of the "might have beens."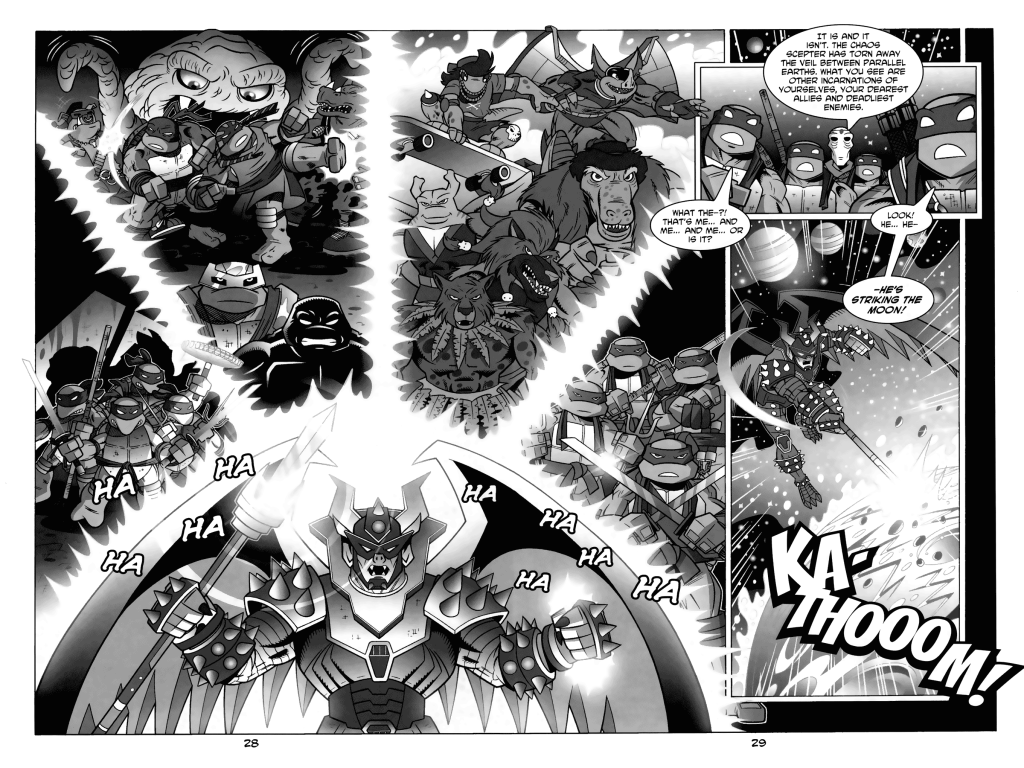 Eastman and Laird TMNT! Wrestling TMNT! The Mighty Mutanimals! Uh, Regular TMNT (or maybe animated? The visible eyes are throwing me)!
Then they go back in time using a handy-dandy Deus Ex Machina called a Gridshift Remote (made by a future Don) and prevent the crystal from awakening the big purple planet eater. At least, I'm pretty sure that's what happened.
At least one aspect of this storyline was to help raise the profile of "Time-Traveling Turtles", given these two ads in the back.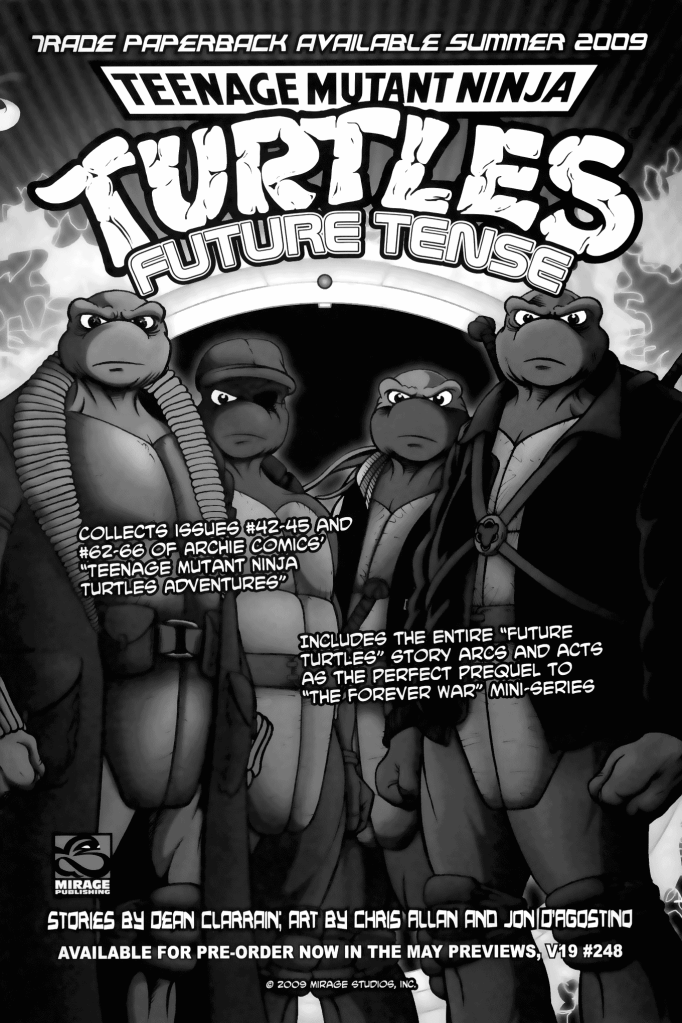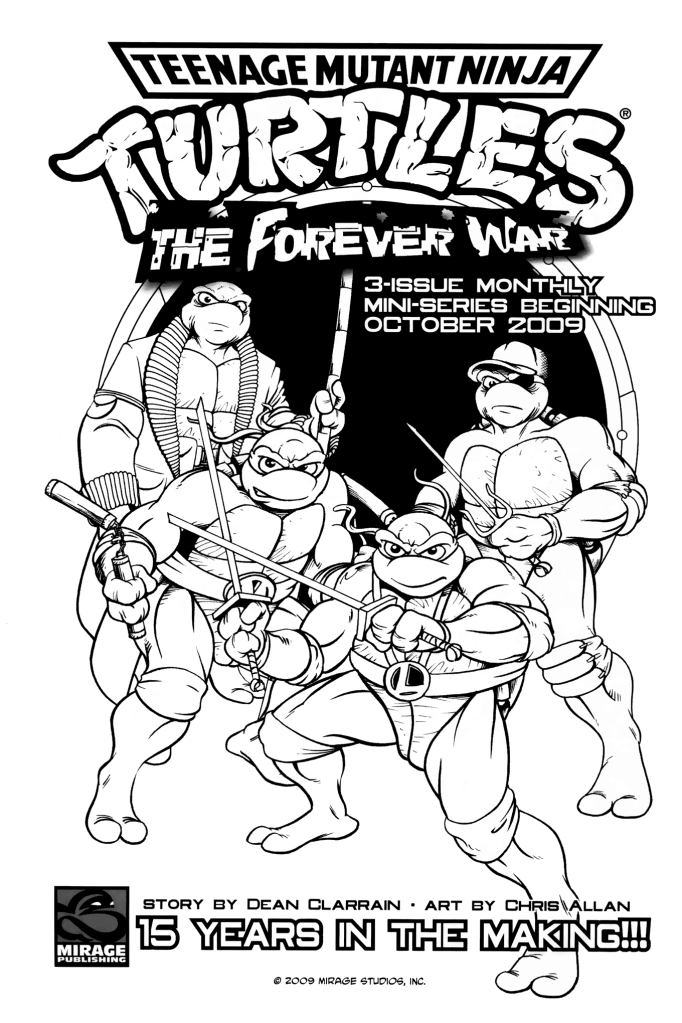 More on that next post. The TMNT Universe Sourcebook Update book also dropped a few hints about the nature of the Forever War.
Hey! Whatever happened to the Time-Slip generators?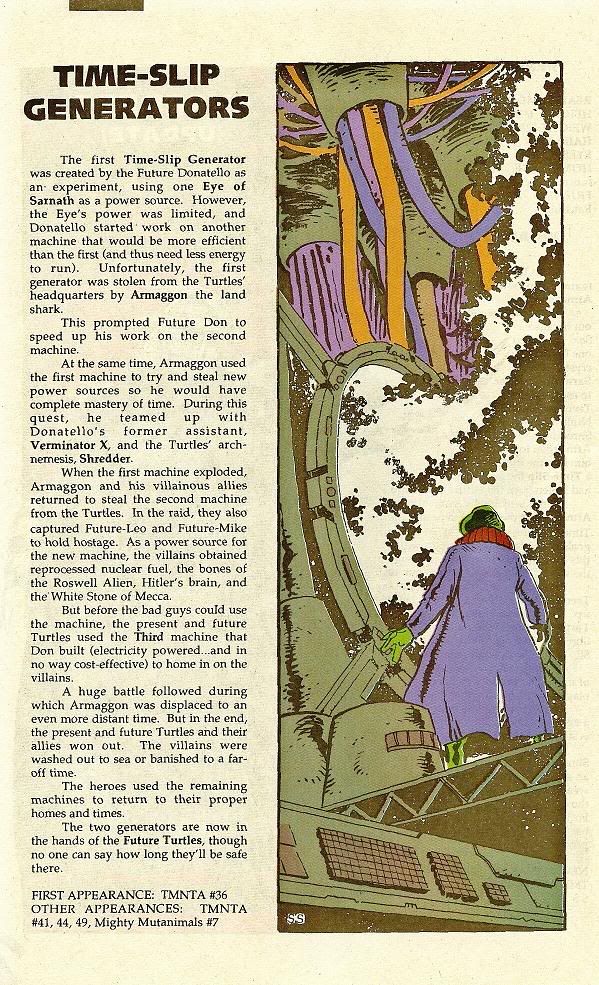 Oh good, they're totally safe in the future.
Hey, what about that guy with all the blades? How's he doing?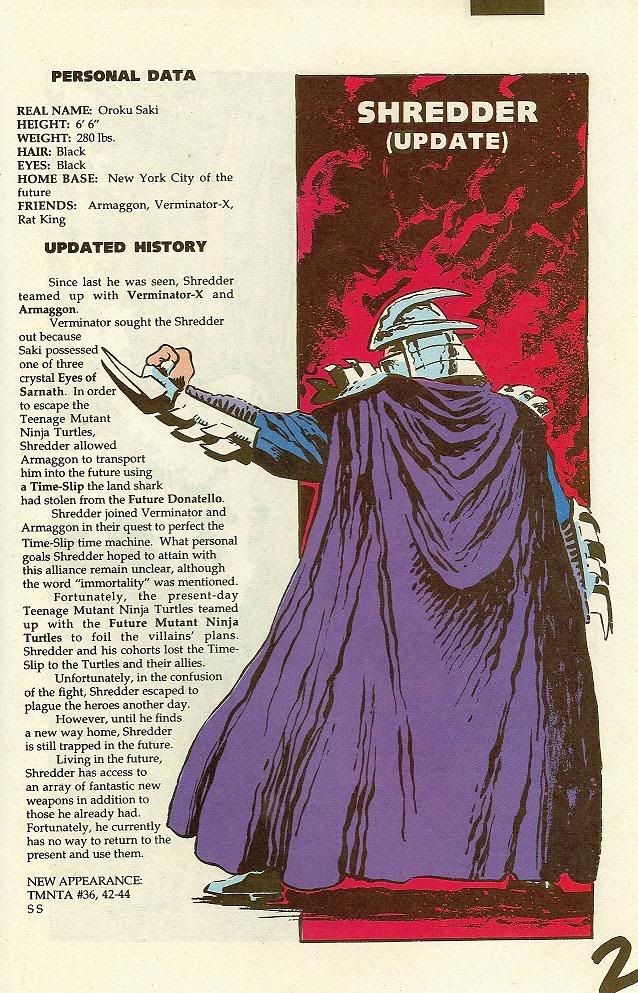 Good, good, he's in the future too, no harm to anyone.
Wait a second...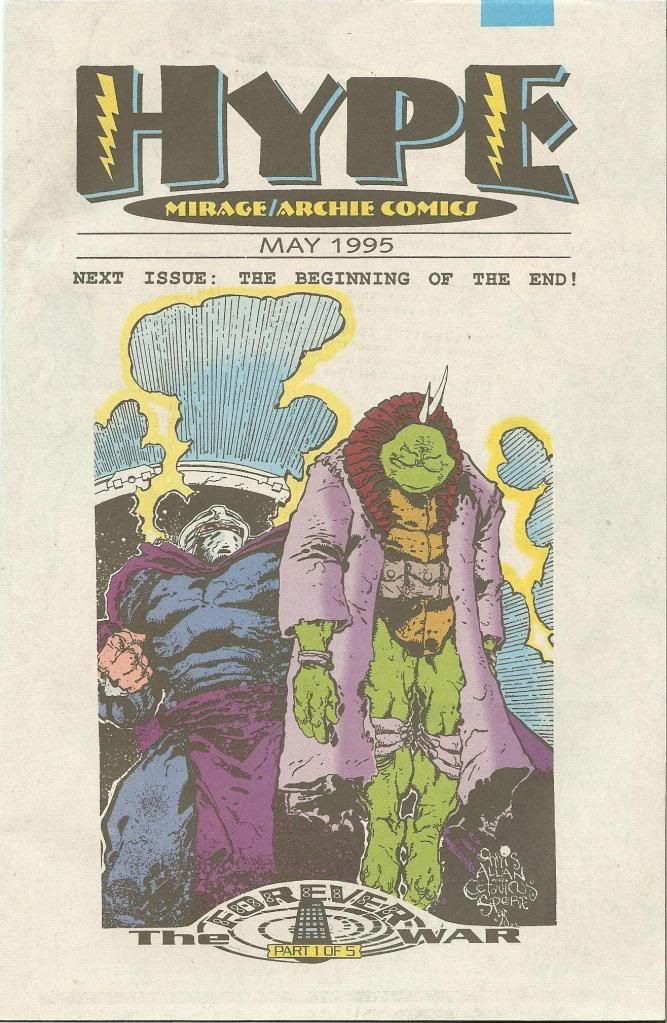 Whoops...
The above ad was from the second to last issue of TMNT Adventures. We got Year of the Turtle instead, which was a decent TMNT story, but not nearly the grand finale that we might finally get.
BONUS ROUND: It looks like the comic incarnations of the Turtles are not the only ones getting on the multiverse merry-go-round! For the past few weeks, the
Back to the Sewer Blog
(which has had some great
unused
concept
art
from unused versions of the last season) has been making some
rather
strange
posts
...
I can't help but notice there's a 25th Anniversary movie coming up...