jlroberson.insanejournal.com posting in

scans_daily
From TALES OF THE GREEN LANTERN CORPS(1981), a miniseries I liked a lot as a kid. I think Geoff Johns did too. Because there is little possibility, given the details so far, that BLACKEST NIGHT isn't this dude's doing.
These scans were taken from
this, which you should read for a summary of the story
and the writer's own suspicions and theories along these lines. In any event, I'll bet many haven't even heard of him, so here, meet a real sad bastard.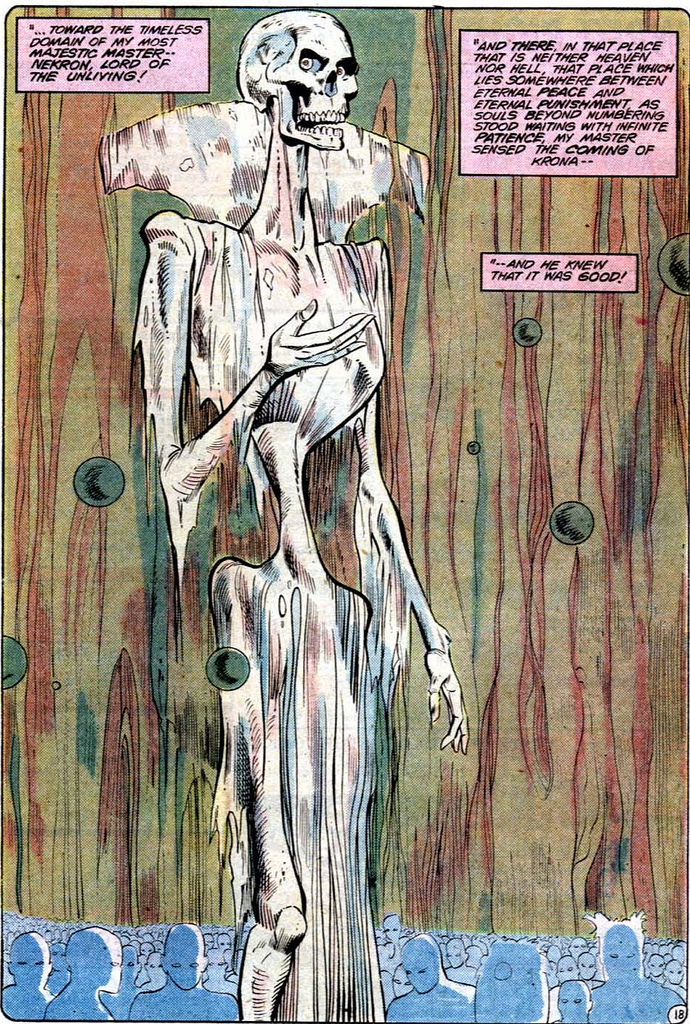 So, essentially, he's the afterlife's receptionist. I'd get annoyed after a while myself. But really, what else could he do? Pose for Iron Maiden covers?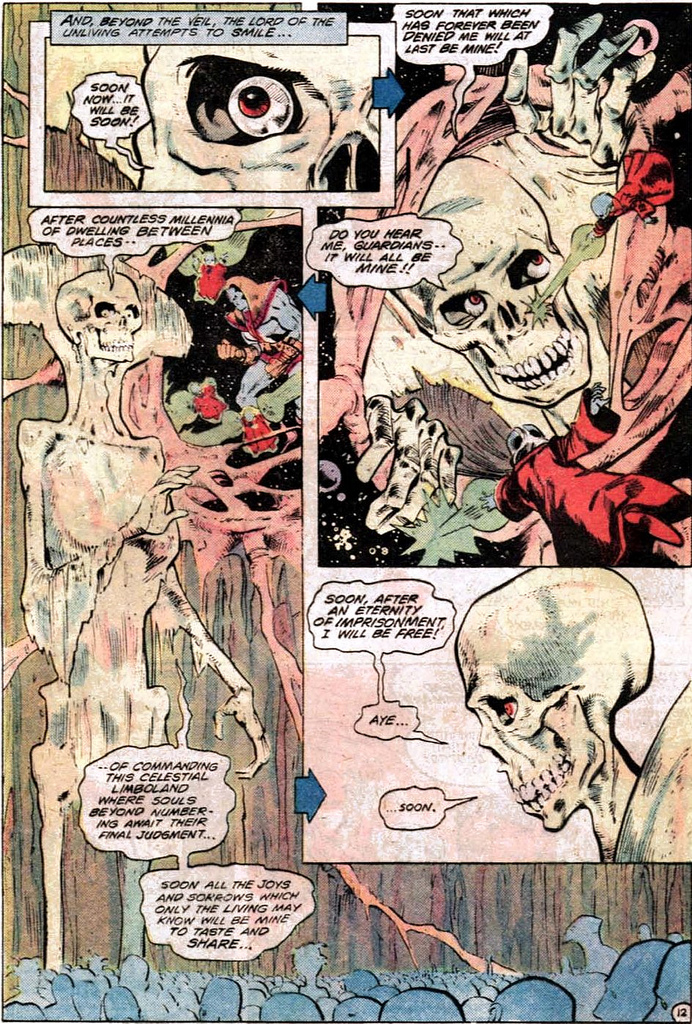 Imprisonment. It makes you wonder where he was before, and who put him in this place. I'm thinking he's yet another problem the Guardians kicked down the road, thinking exiling it would solve it. The Guardians: out of sight, out of mind is a way of life for them.
And here is a very telling moment: he was defeated by the souls of dead Green Lanterns. Also, the blogger above mentions this:
"Nekron pulls out all the stops, summoning the dead loved ones of Corps members to slow them down."
HMM. What did DC just finally reprint a few months back?
http://www.dccomics.com/dcu/comics/?cm=10923
HMM.