alicemacher posting in

scans_daily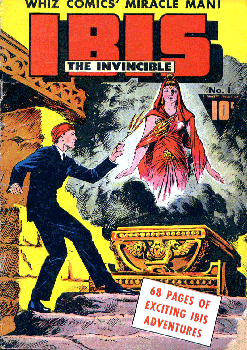 Recently there've been several requests for more obscure Golden Age superheroes. I hear and obey! Let's start off with the origin story of a super-mage originally hailing from Middle-Kingdom era Egypt.
From Fawcett's
Ibis
#1 (1943; copyrighted 1942 but now in the public domain. Scans courtesy of ComicBookPlus.com). Story by Otto Binder, art (possibly) by Pete Costanza.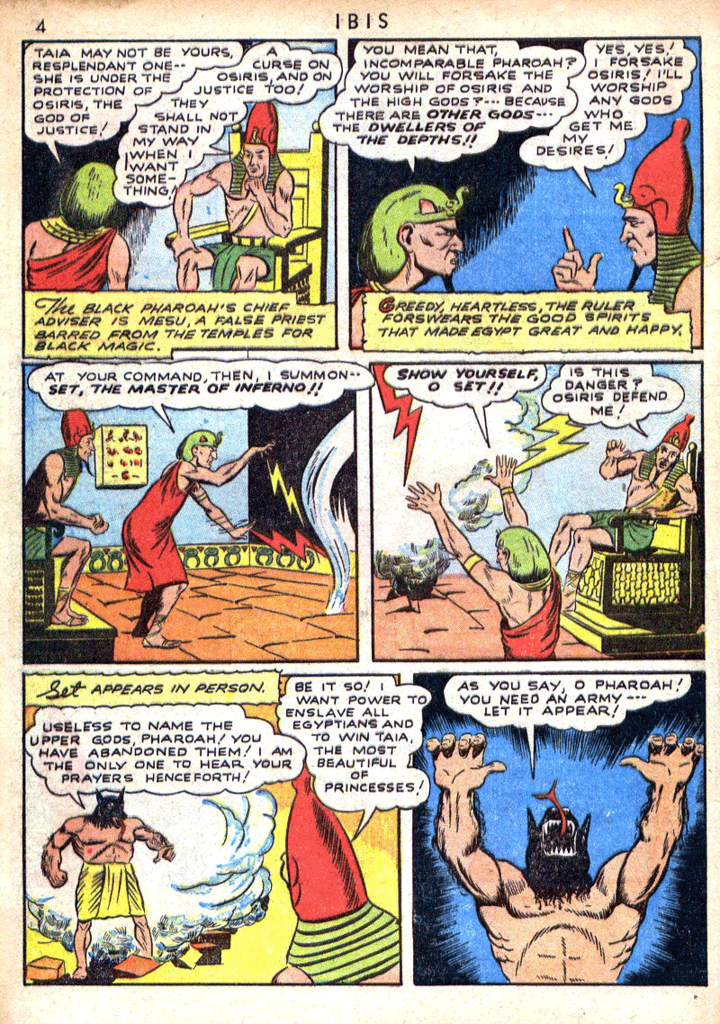 "Wait, I'm no missionary. I don't even believe in Jebus! [...] Oh, save me, Jebus!"