sailorlibra.insanejournal.com posting in

scans_daily
Bluefall's recent WWwA posts got me to thinking about one of my favorite and highly unappreciated couples. The best two Wondie supporting cast characters ever and I had to create both of their comicvine pages myself. It's a crying shame, that's what it is.
But here I am, ready to educate the masses on the awesomeness of their relationship.
An introduction to Ferdinand's character: he is awesome. Also, he's not a minotaur.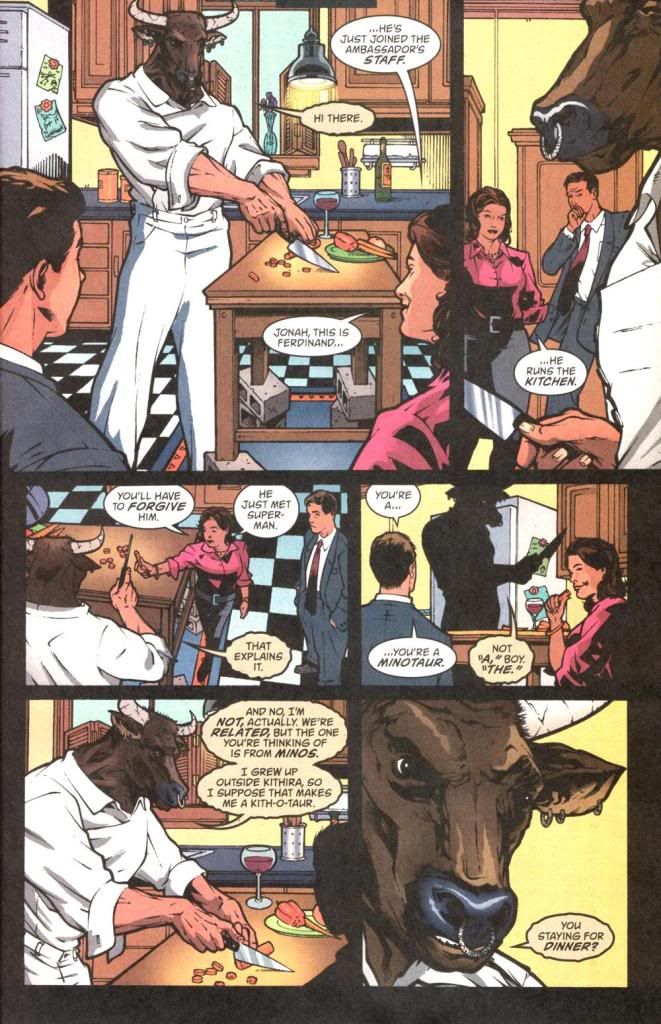 Leslie doesn't quite manage to achieve the amazing first impression Ferdinand gets. She's the best friend of Veronica Cale, Diana's newest enemy. But things get better.
So Leslie agrees to help and moves into the embassy. Where she promptly runs into Ferdinand.
Ferdinand's fondness for Leslie soon becomes apparent.
The bird is a creation of Medusa's, whom our lovely couple will soon run into.
Diana jumps in and saves the day; later, Leslie comes to Ferdinand with questions. One of the boys living in the embassy was turned into a statute by Medusa, which, naturally, has her upset.
The kithotaur is clearly falling in love with the brilliant scientist. But at this point, it appears to be the sad, one-sided type of love.
Things don't look any better after he comes to her right after her discovery of Veronica Cale's deception.
Leslie's apparent rejection leads him to make a drastic decision later on.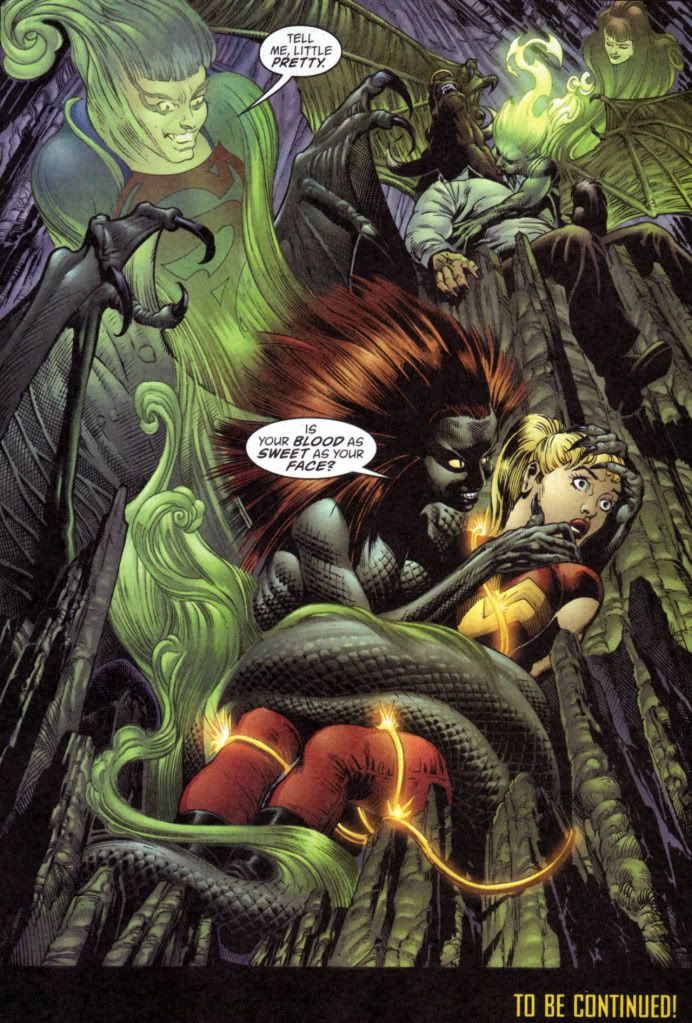 It takes Diana a while before she's able to rescue the helpless Ferdinand.
Unfortunately, the Gods are picky about what boons they choose to grant.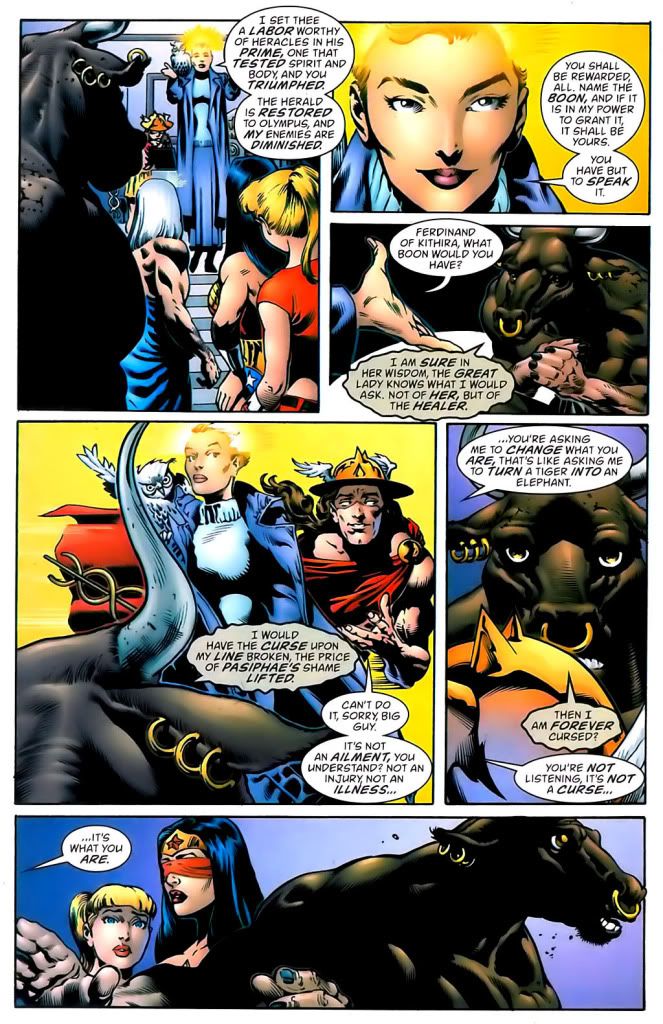 Ferdy needs a hug. Luckily, Diana's there.
Leslie comes back to see Ferdinand again after Diana's execution of Maxwell Lord.
Aww... Aren't they adorable?
Sadly, due to the events of IC and the cancelation of Wonder Woman, we never get to see a real conclusion to their relationship. However, when Diana cancels the embassy, they can be seen packing up together, which I take to be a good sign.
I just hope that, wherever they are now, they're happy and that they have a lot of little kithotaur/human babies that are just as smart as Leslie and can cook like their daddy. *crosses fingers*