bunniegrrl.insanejournal.com posting in

scans_daily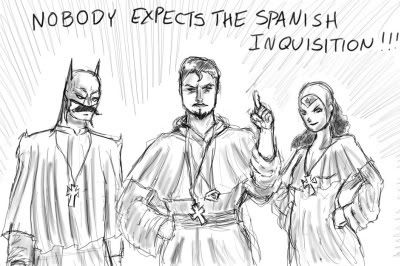 For legality, Wonder Woman and her fans.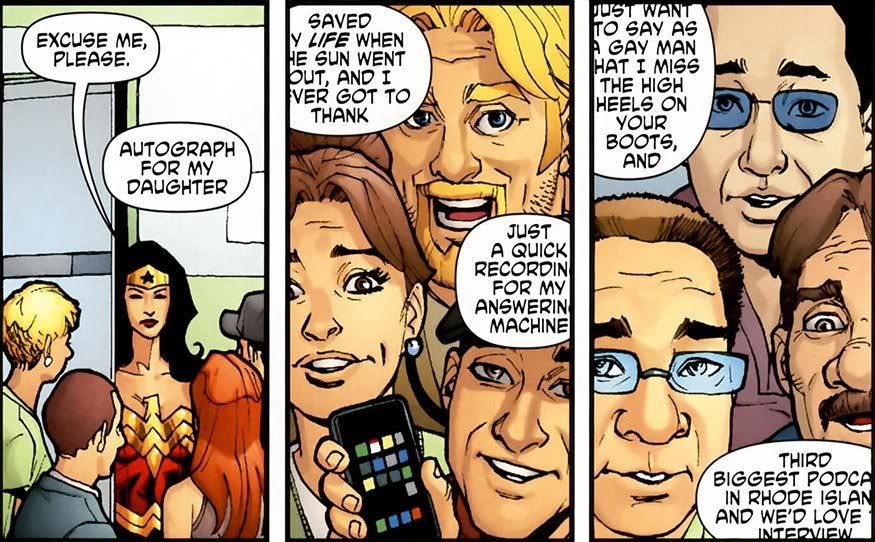 I think these ones with Dark Angel and Cheetah are by "Scarlet".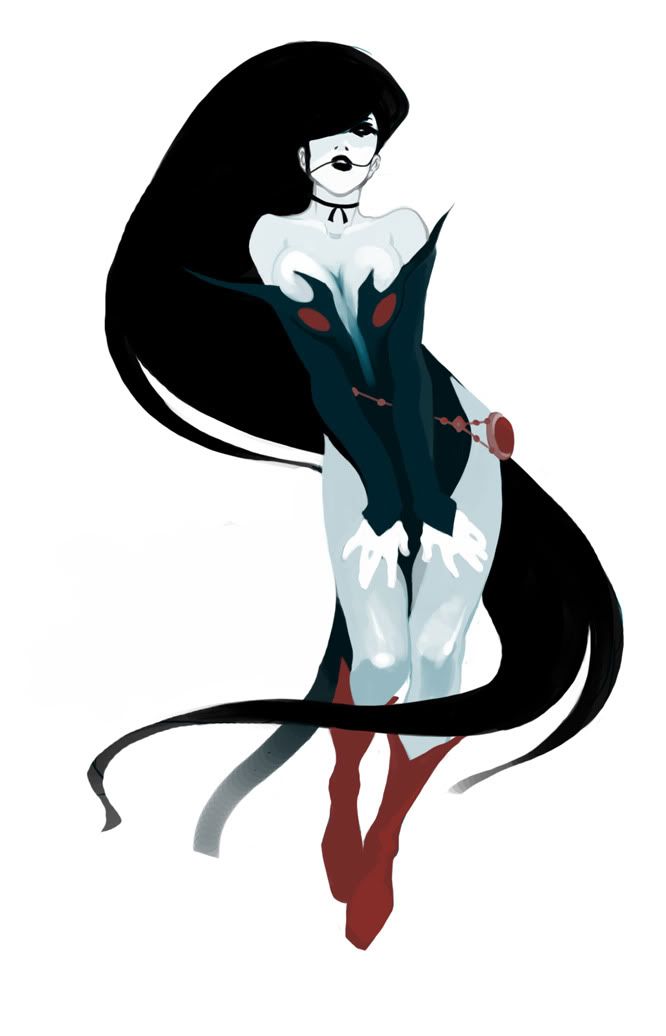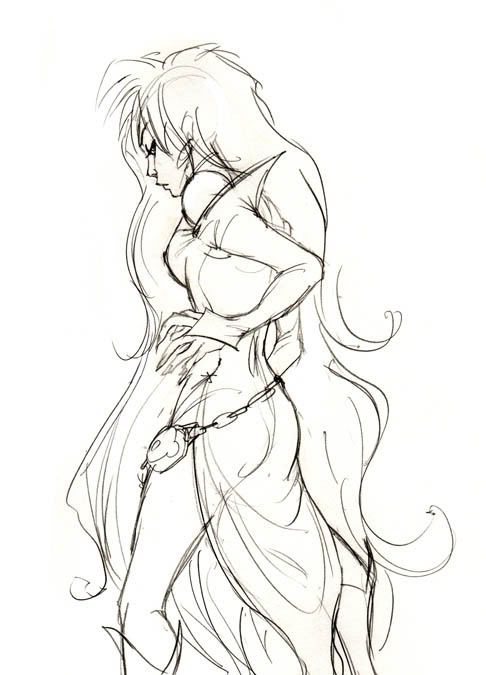 This one of Dark Angel and Donna Troy is by Tsuntsun Moon
FERDINAND!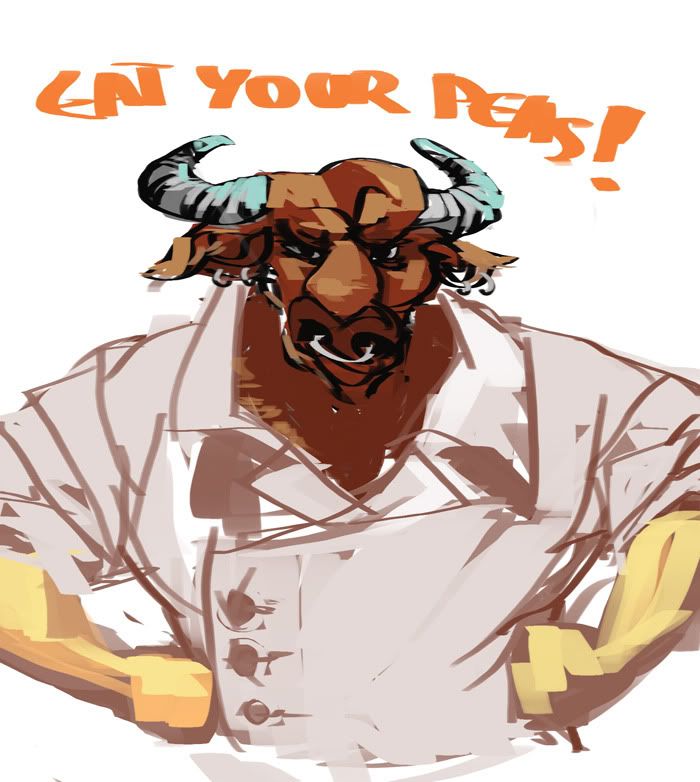 Alkyone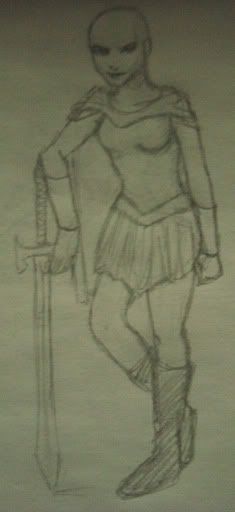 Wonder Woman in a rematch with the Shattered God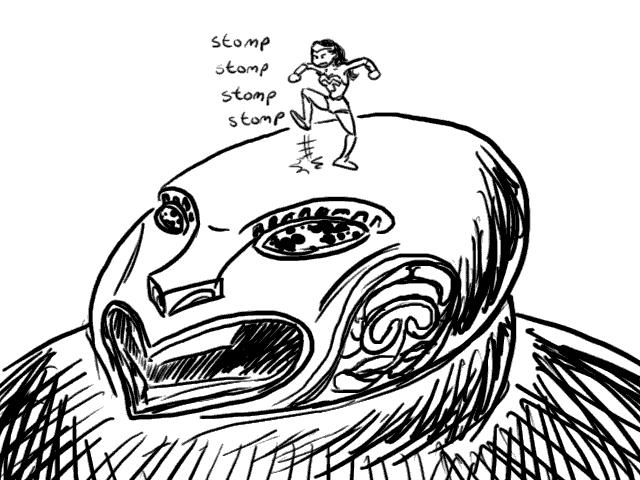 I have no idea what started this, but some artists thought since N'Ubia is "black Wonder Woman" she should go up against black versions of some of Wonder Woman's enemies.
Hence... Blaganta, by "L".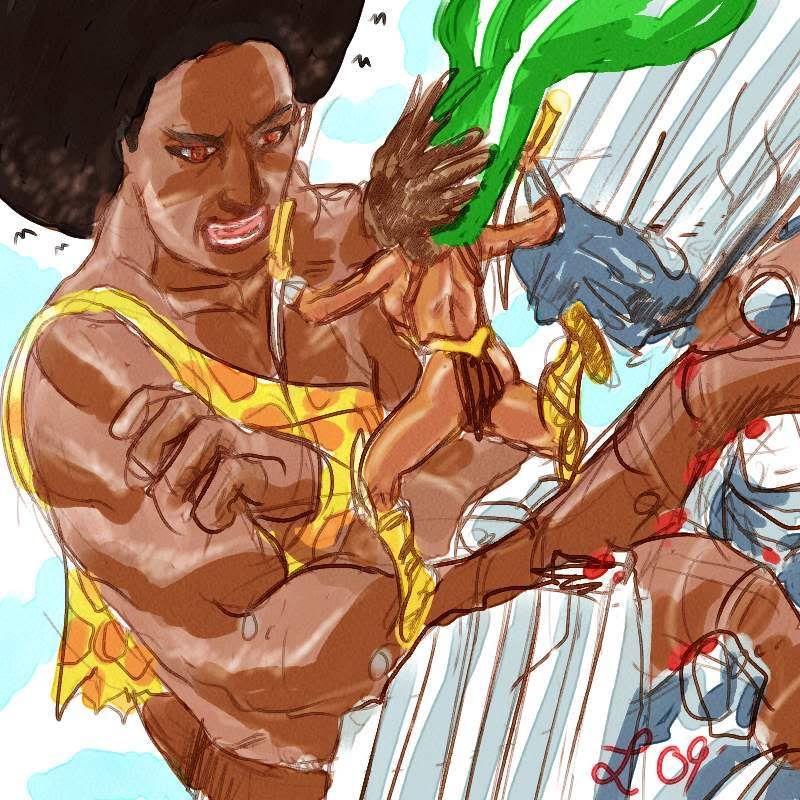 N'Ubia vs. Egg Funk
N'Ubia vs. Black Pantheress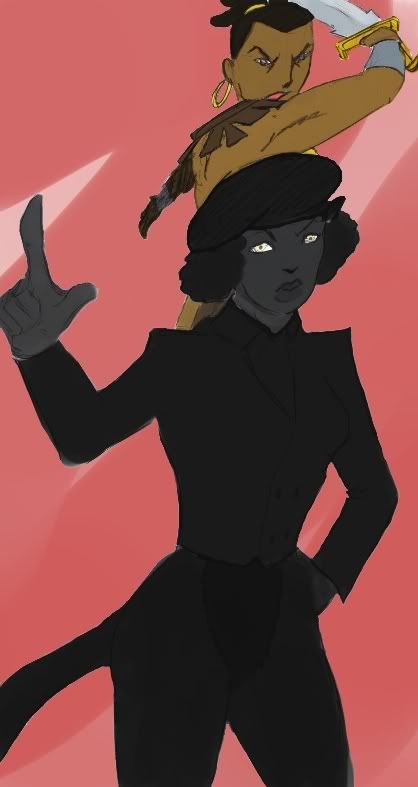 Adorable little monsters, ain't they?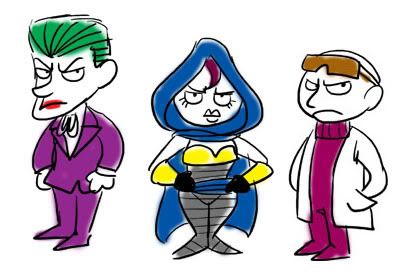 Evil takes a day off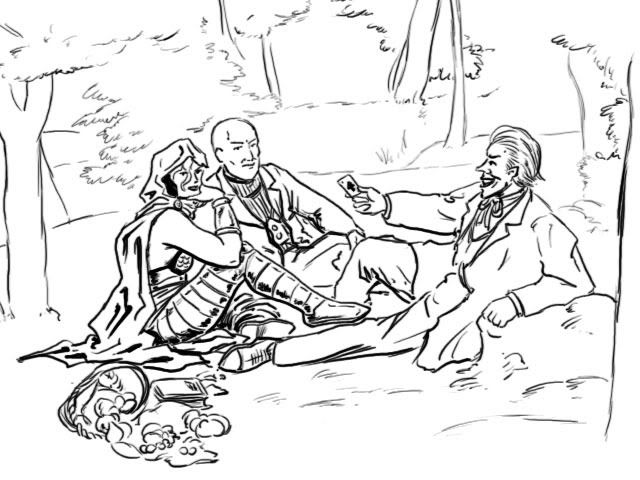 I love this one of Wonder Woman with Blue Beetle by Geers
Dr. Pscyho messing with YOUR head, by "Nicol3"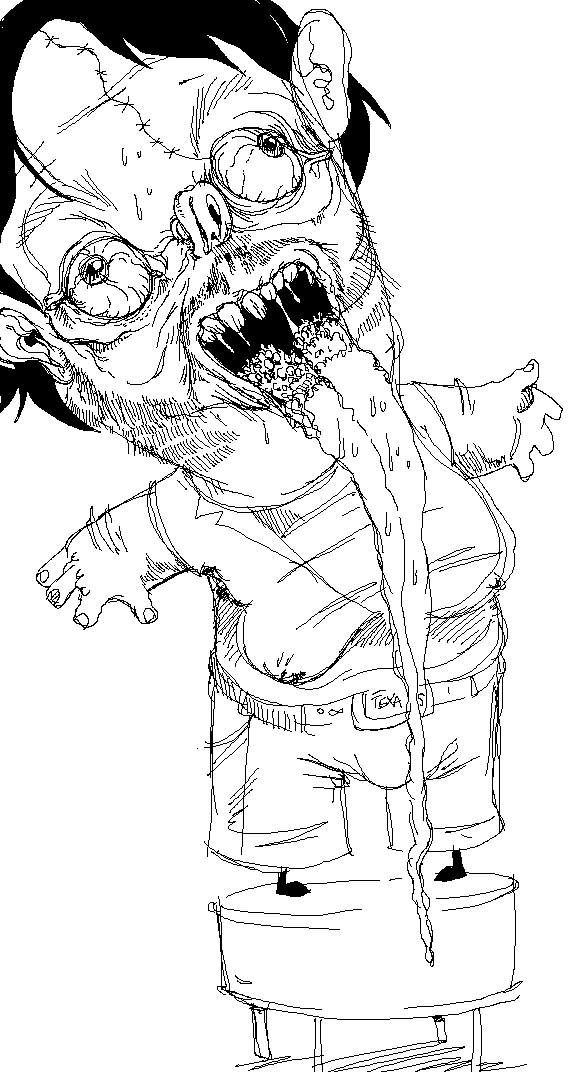 Okay, here's a weird one... Head from All New Atom, Deadpool, and Delerium? Not really WW fanart, but shut up.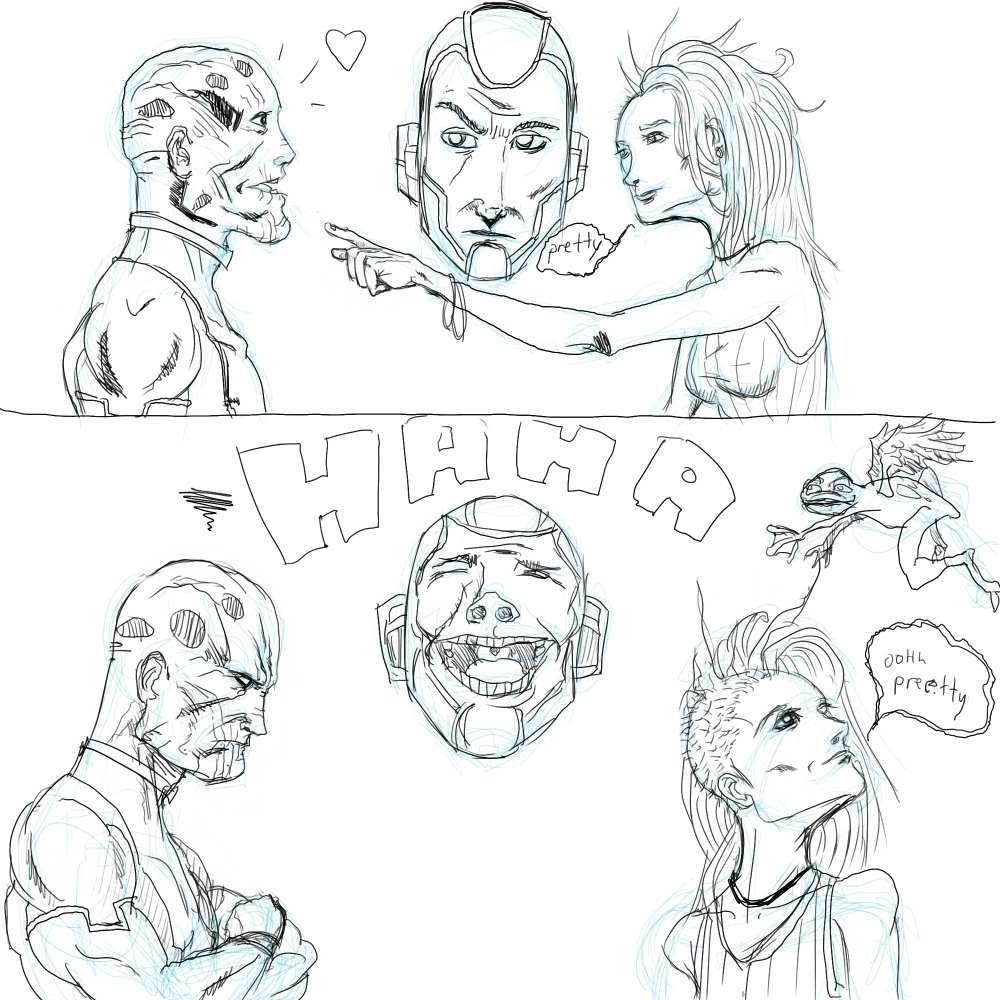 I love this one of Chuma and... Judge Dredd? It's by "Doodlin' Ken".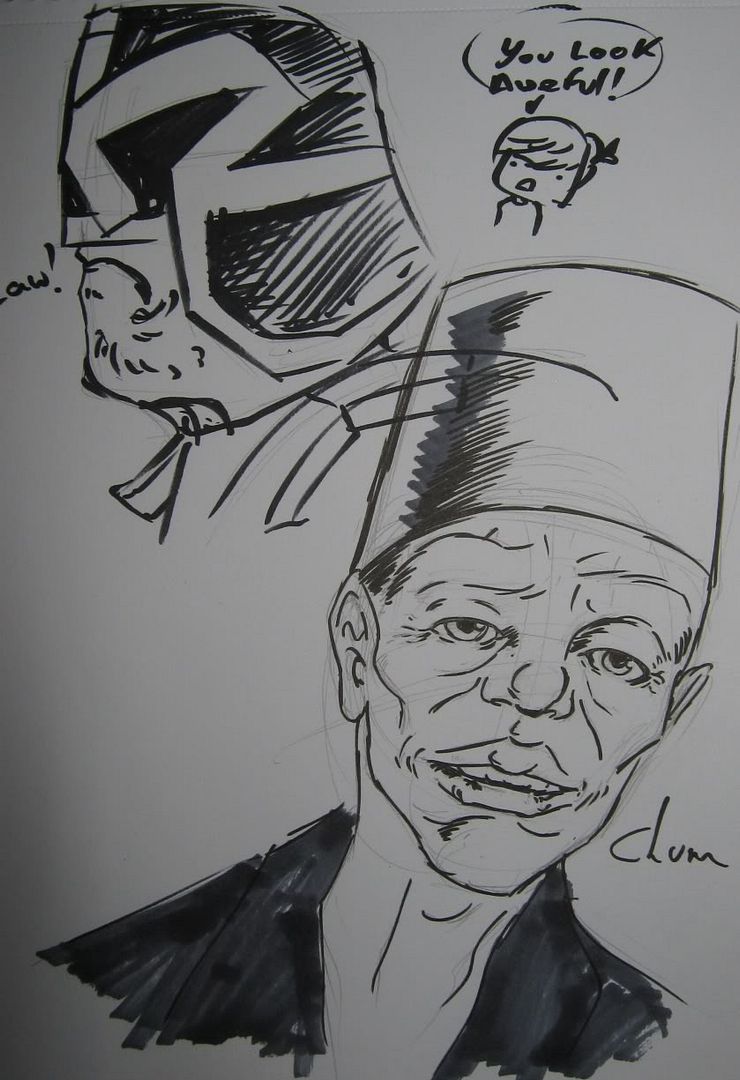 As long as we're doing Judge Dredd, here's one by JR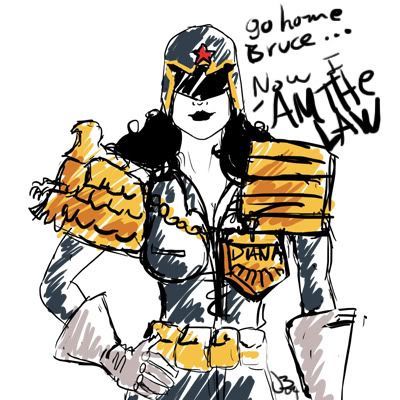 And one by... I'm not sure.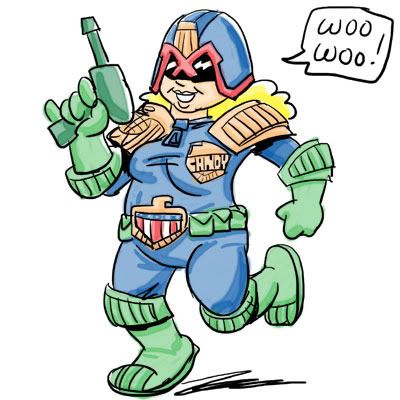 Bane and Scandal at the father-daughter Day Picnic Massacre, by JR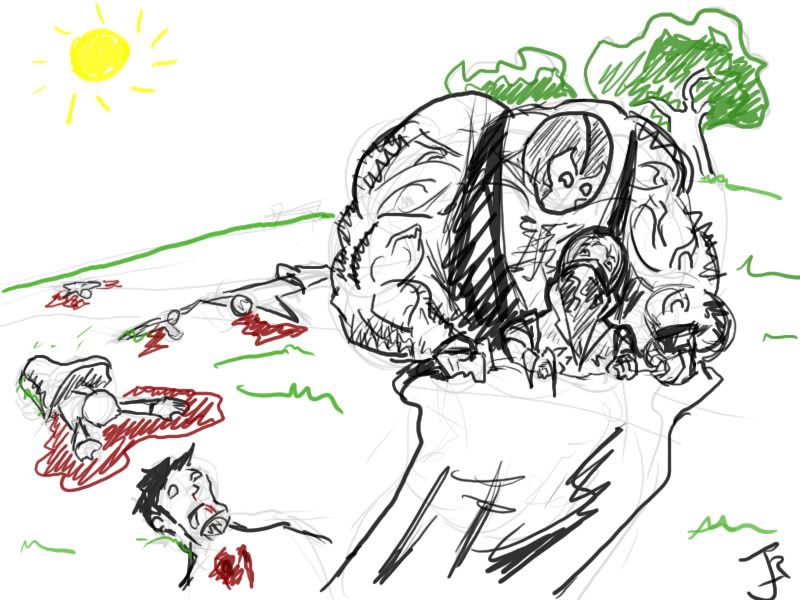 ....