alicemacher posting in

scans_daily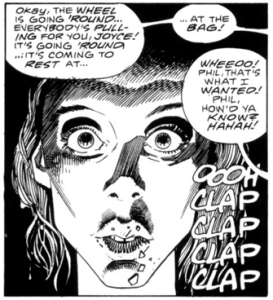 "Alan describes this story as 'an inversion of regular horror stories: What's horrible isn't that grotesque things happen to people, but that people want grotesque things to happen to them.' In such a society, where self-image and self-worth are perversely equated with public recognition and approval of self-destruction, where does the greater horror lie--in acceptance or rejection?"
--Steve Bissette's introduction
Trigger warning for suicide.
From
Taboo
#1 (Fall 1988; story scripted 1985). Art by Bill Wray.
Meet Carol Steiner, a polio survivor and recent arrival to New York.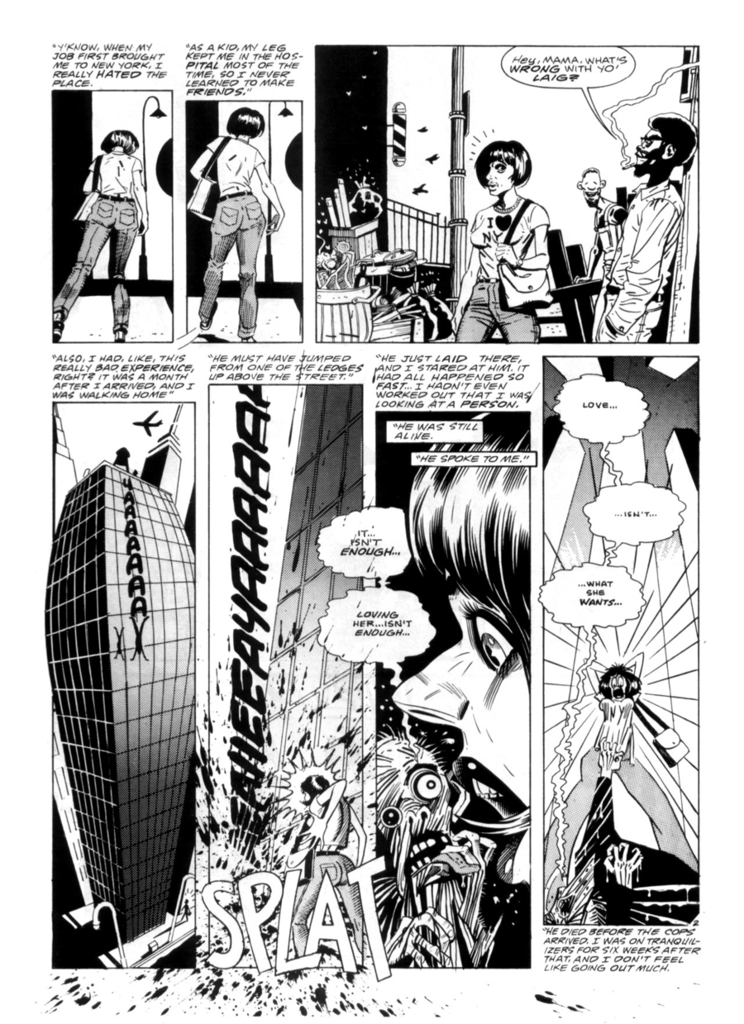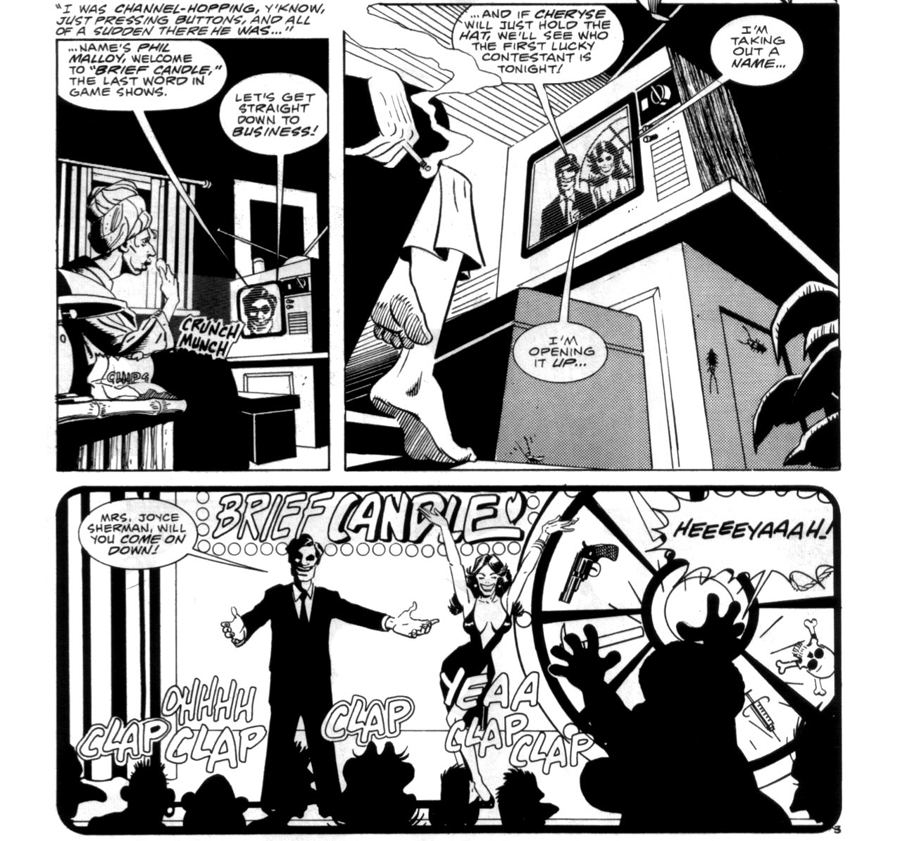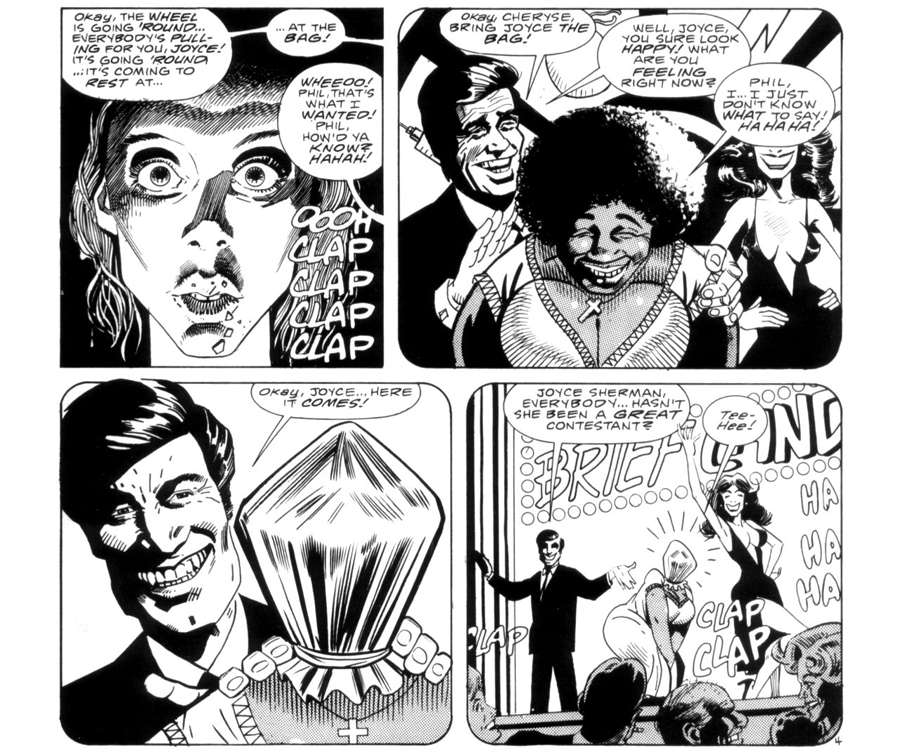 Carol calls the network to complain, but they claim never to have heard of the show. She wonders all that week whether Joyce's death was real or a gag, and despite herself tunes in the next Monday evening, when a contestant spins the wheel and gets knifed to death. Clearly, no gag.
Carol's horror and nausea gradually become morbid fascination as she tunes in Monday after Monday. Eventually she sends away for tickets. On her first night seeing it live, a longtime audience member makes her feel at home. She witnesses a contestant get the hammer.