xdoop.insanejournal.com posting in

scans_daily
This is from
Spectacular Spider-Man Annual
#4. It's written by Bill Mantlo and illustrated by Kerry Gammill and Sal Buscema. The cover is by Al Milgrom.
Just a head's up: the "if he can't have her-- no one will!" stuff is totally misleading.
Nathan Lubensky, May's fiancé, calls Peter for help.
However, Peter and Nathan both eventually fall asleep looking out for May.
Peter wakes up and sees May take a taxi to Coney Island.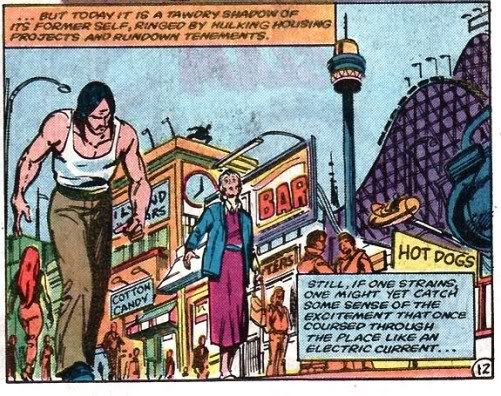 Later...
After May returns home (with Nathan worrying that she may be going senile), Peter tries finding out more about the letters.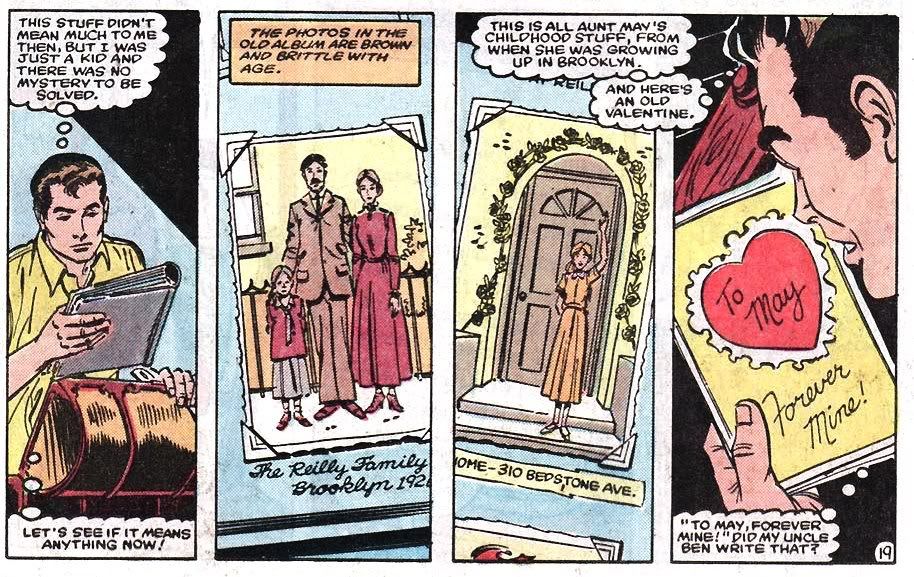 Peter remembers the photo and realizes May is returning to her childhood home.
Peter sees some thugs start to follow May in after they notice her purse, and decides to go in and deal with them.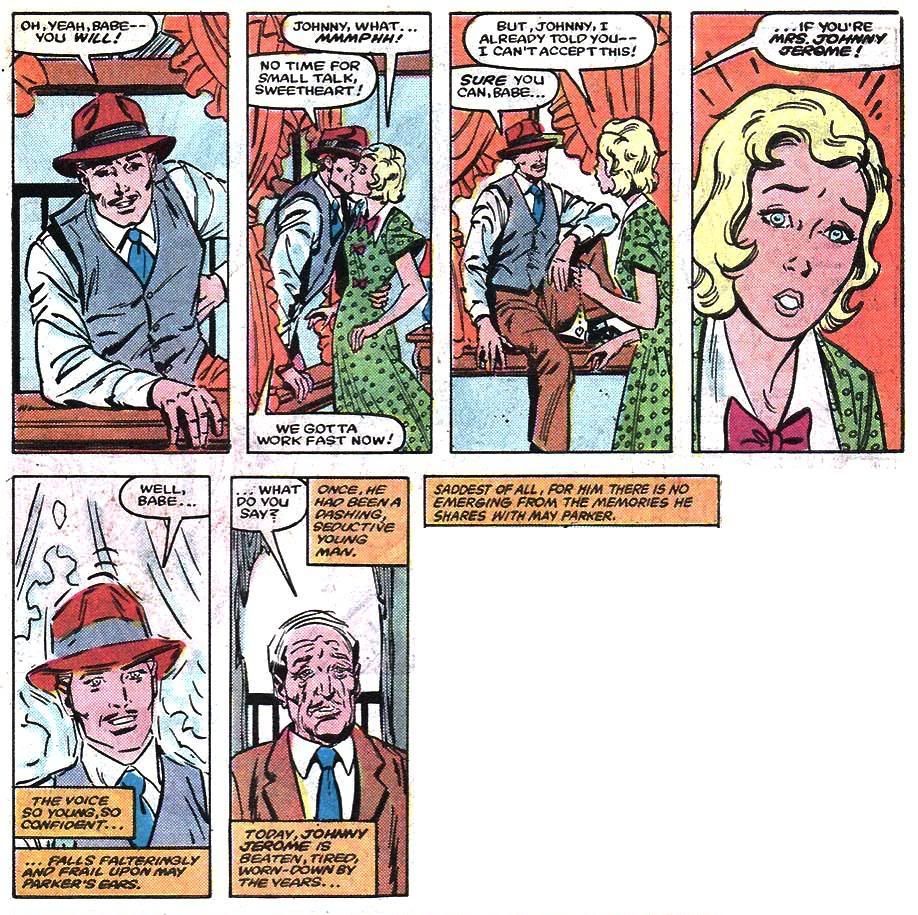 Peter attacks the thugs before they can get to May.
The issue ends with May returning home to Nathan.