sailorlibra.insanejournal.com posting in

scans_daily
Because, sometimes, we all need sometime a little awesome. Or a lot, awesome, really.
Contains awesome Barda moments from the comics and some amazing fanart.
From Mister Miracle v1 #24: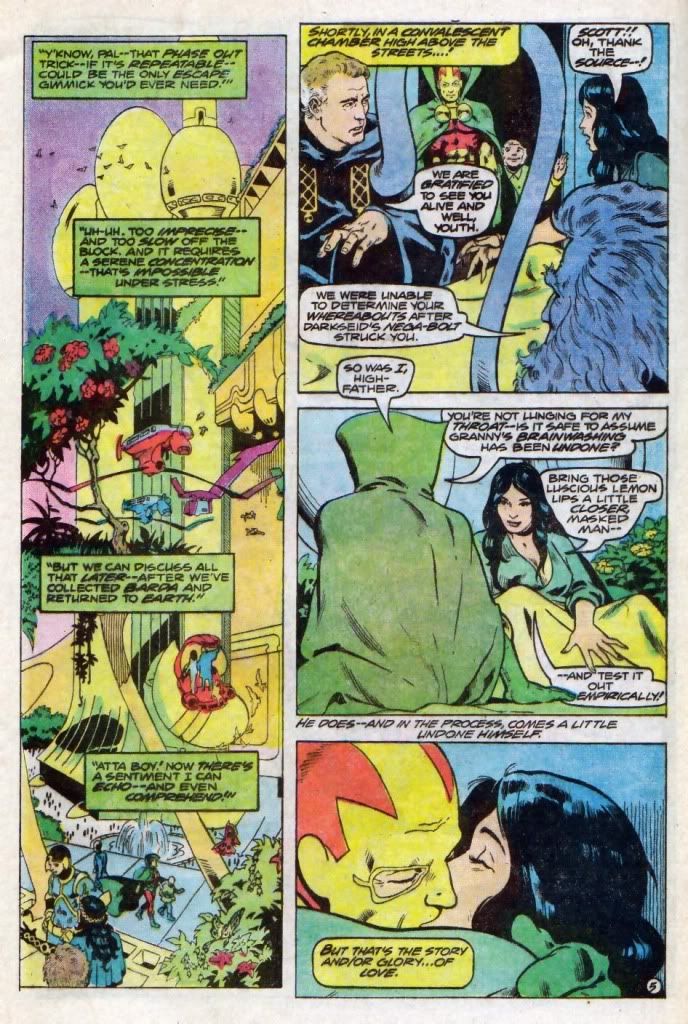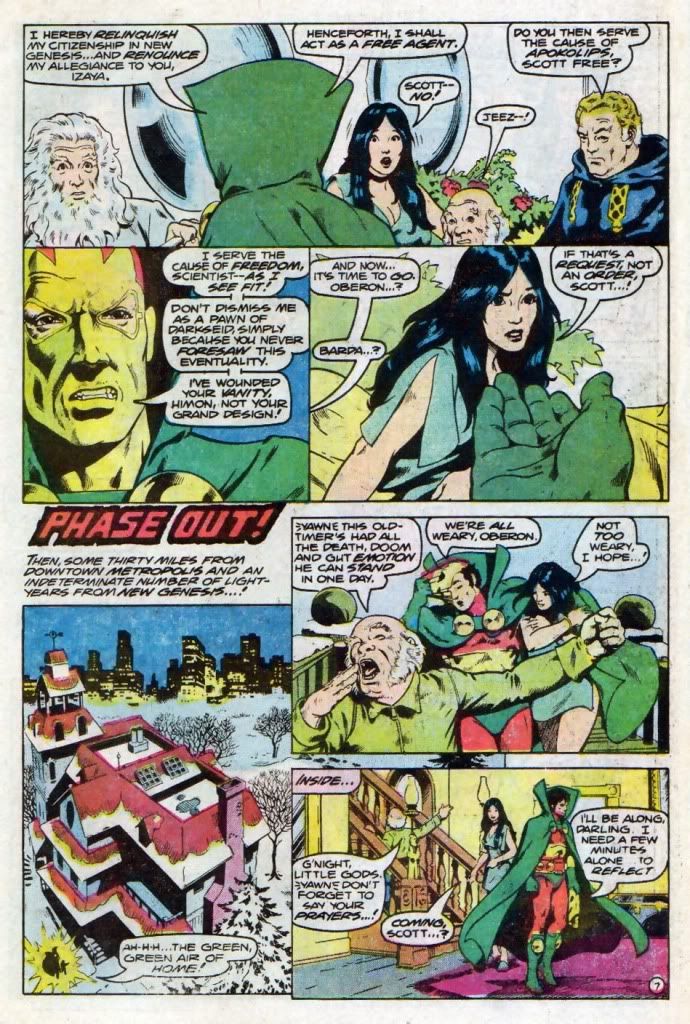 Mister Miracle v2 #6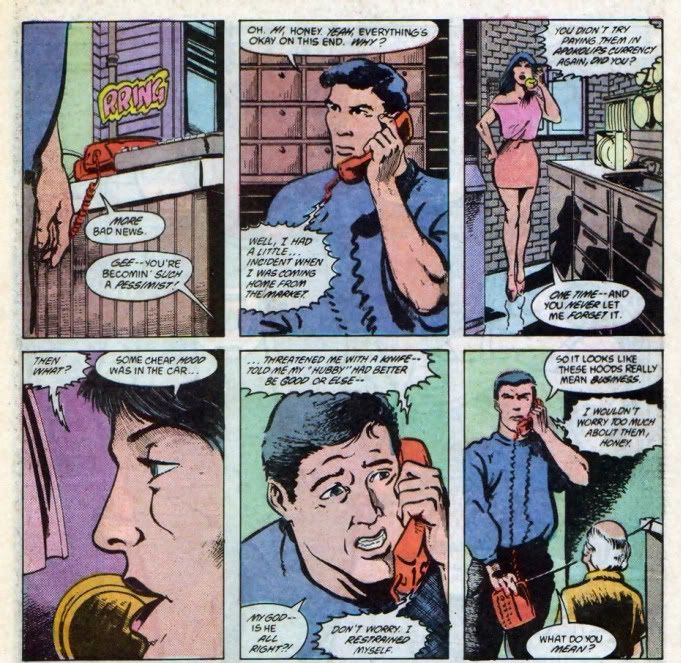 Scott's line in the fifth panel? Reason twenty-five why Scott and Barda are an OTP. And reason thirteen why they're awesome. (There's only fifteen total because it's hard to verbalize their awesomeness.)
For those dying of curiousity, G'Nort is at their house. Yes, the issue only gets more awesome from this point on, but it's off topic for this post, so you'll have to check out the issue yourself.
Jack Kirby's Fourth World #2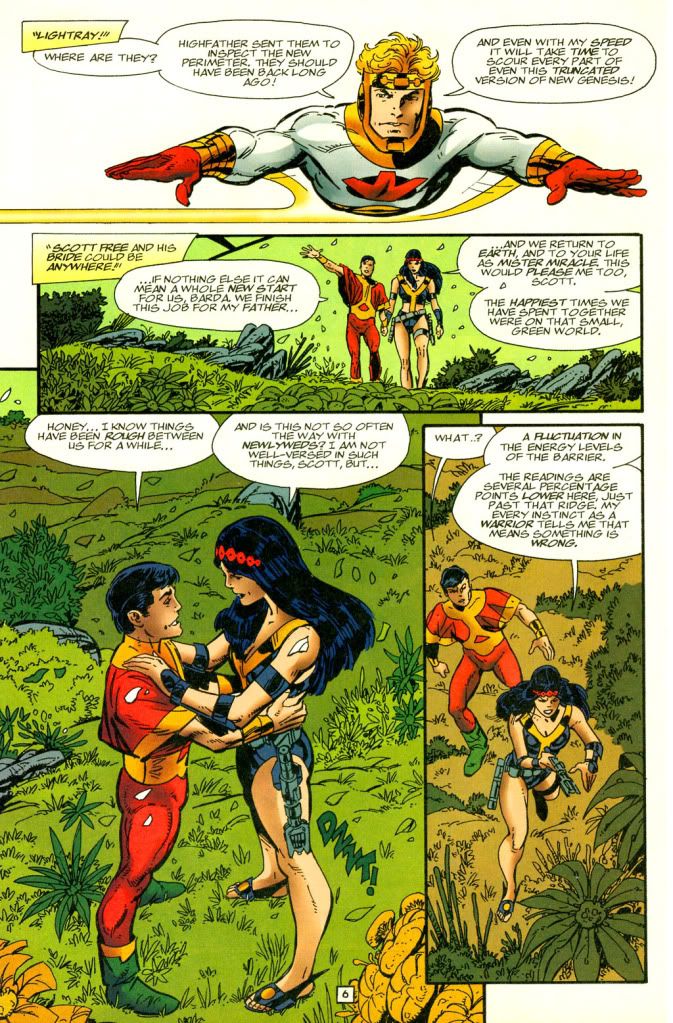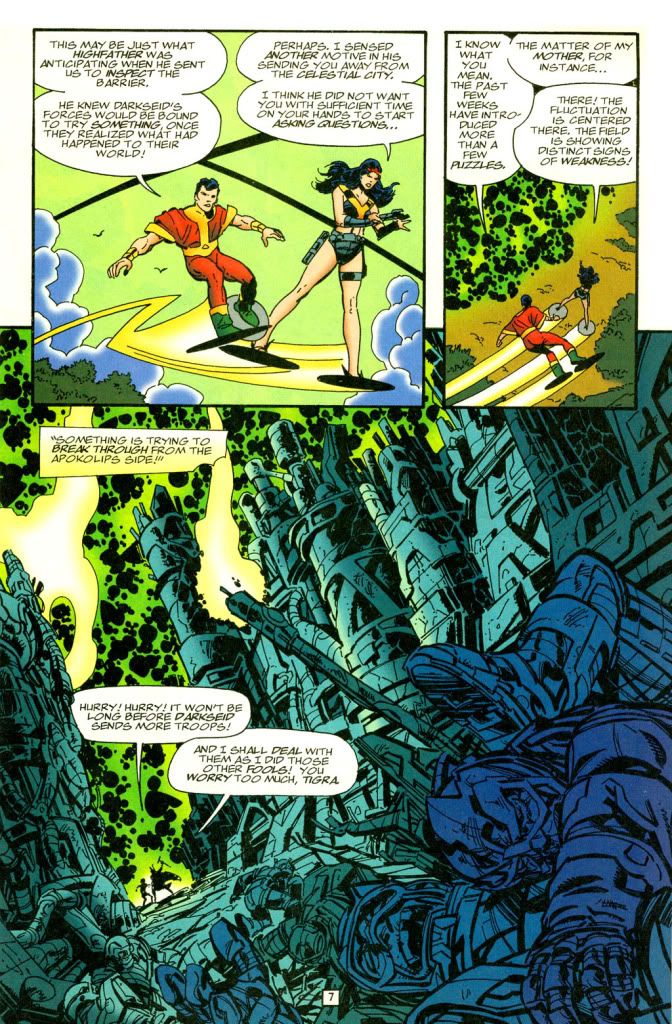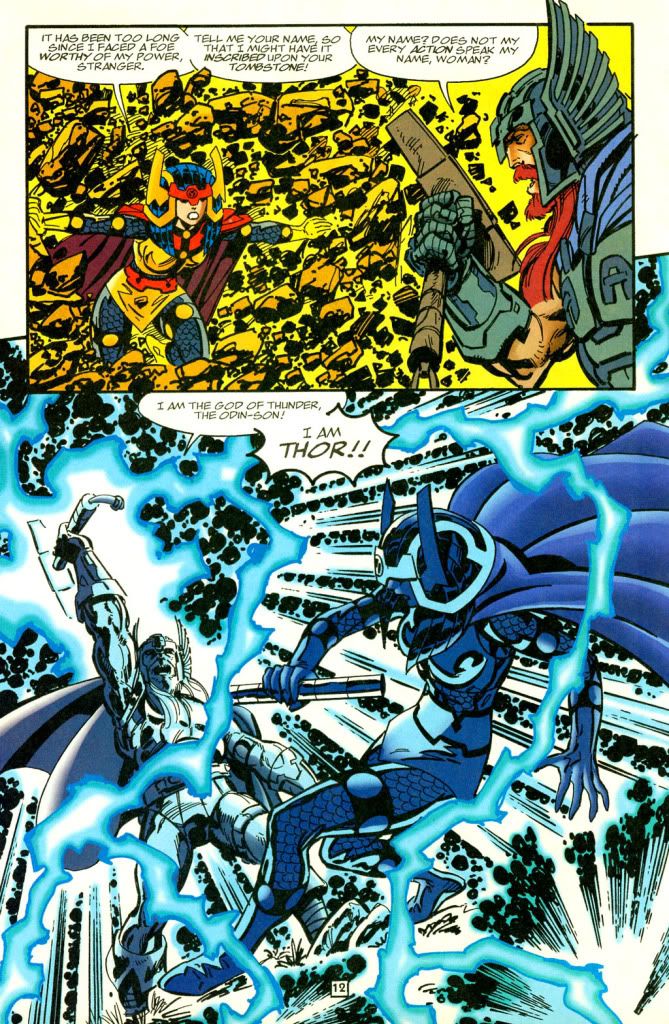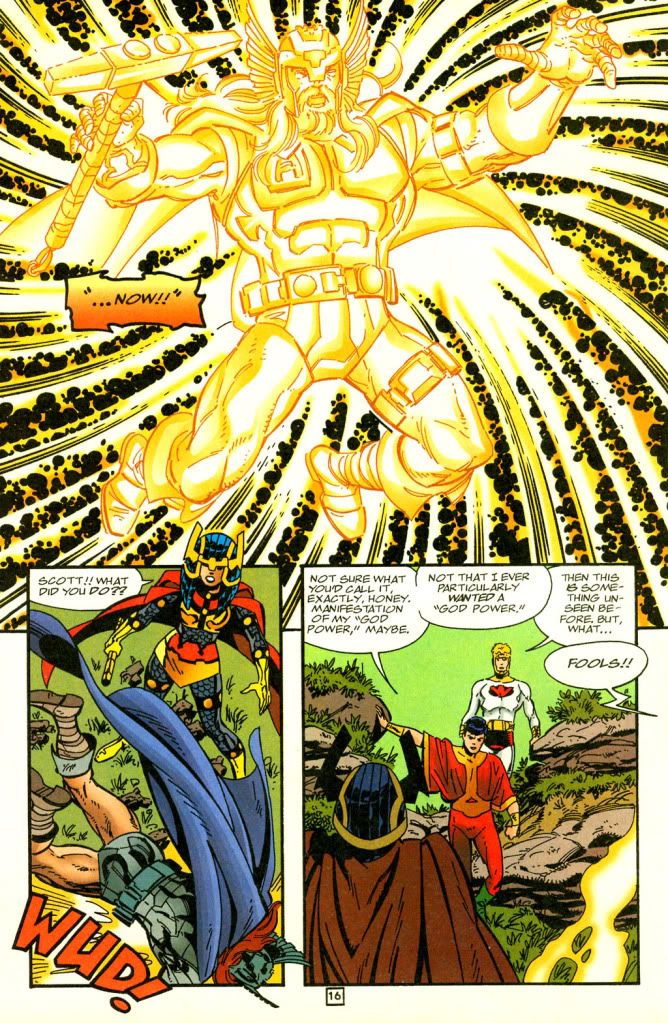 JLA: Primeval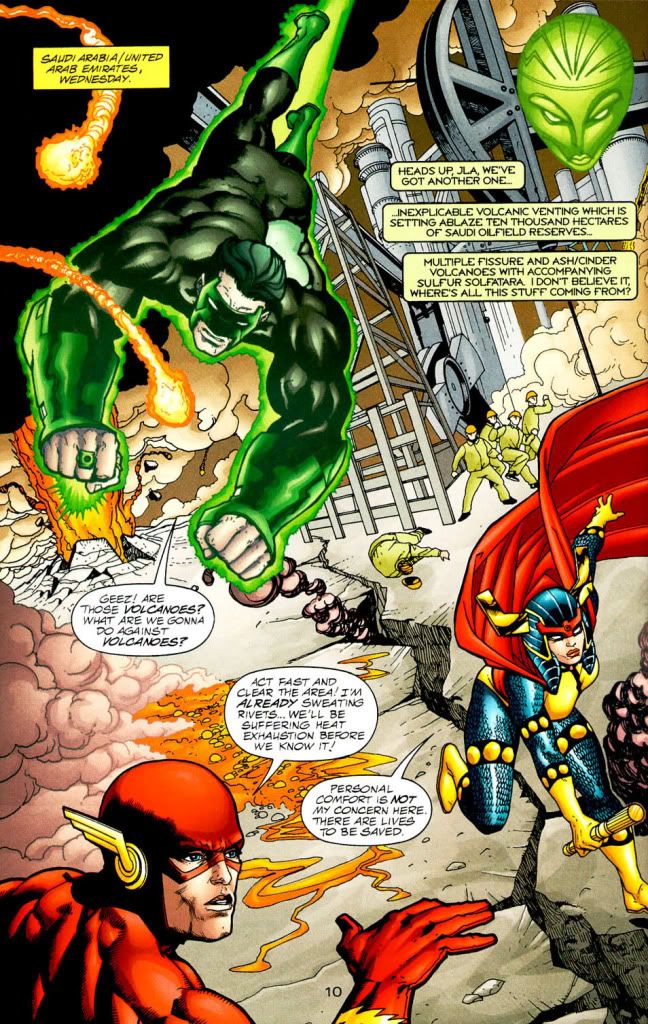 I'm not a huge fan of this art. It's not bad, per se, but for some reason, the artist gave Barda white eyes. Her eyes are supposed to be blue. (Putting her in the rather large category of DCU characters with black hair and blue eyes. Honestly, I think I've met three people in my life with those features, so maybe DC should try introducing a few more brown-haired persons.)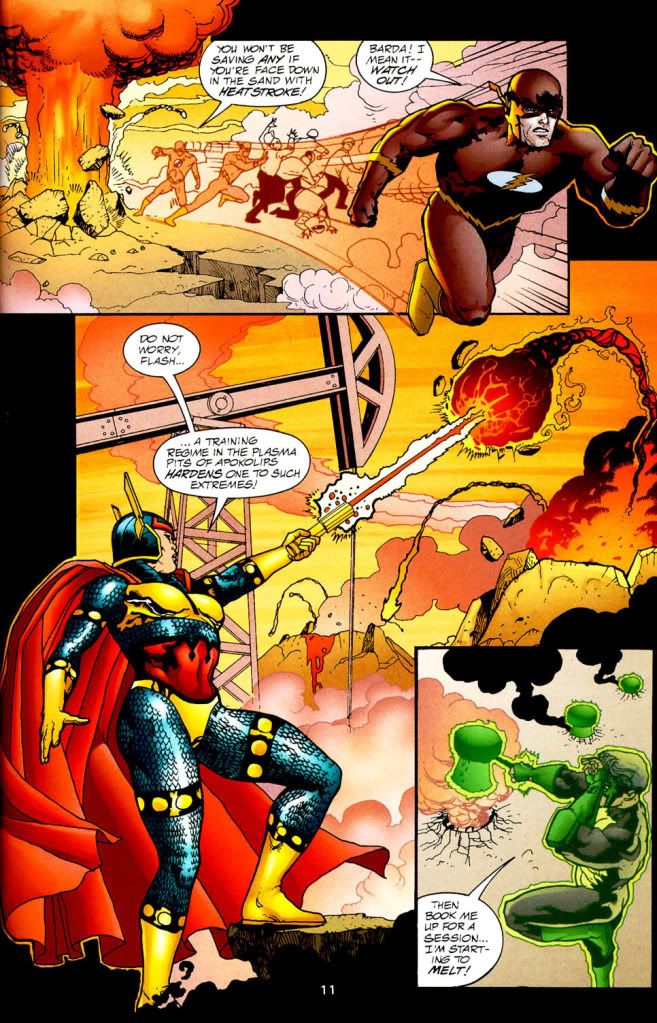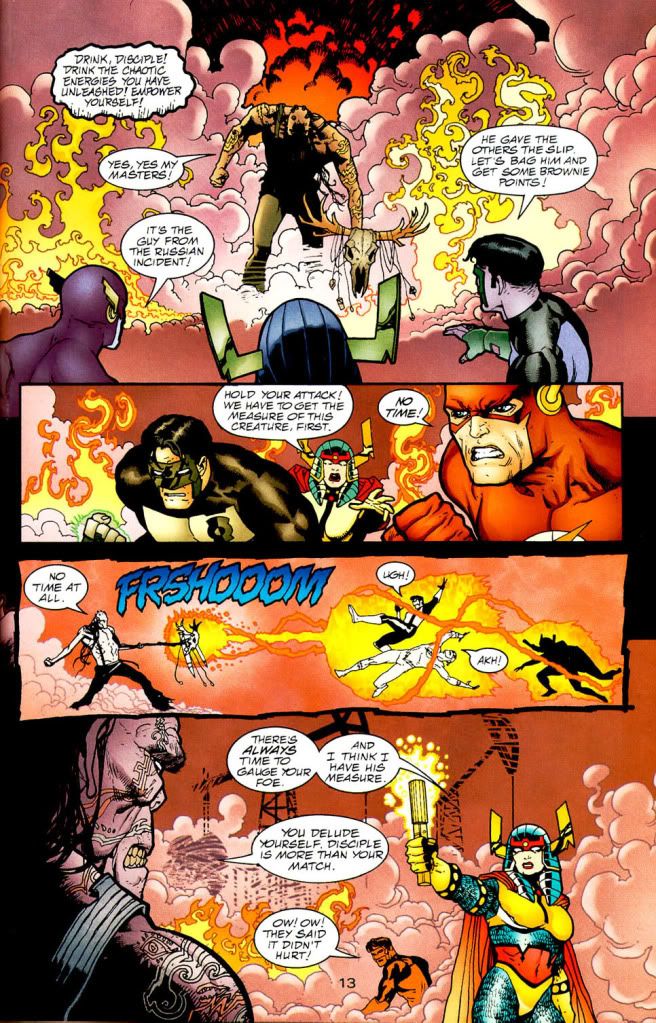 I love how Kyle is just standing there, fanboying Barda. Things, obviously, go downhill from there. The man disappears and strange things start happening to the team. The writers do an excellent job showing how Wonder Woman puts the team back together, but there's not much more Barda, so I'm ending here.
This is the best Barda/Scott fan art you will ever see.
The only other one that even comes close is the one where Scott's died up with a ribbon, so Barda can unwrap him.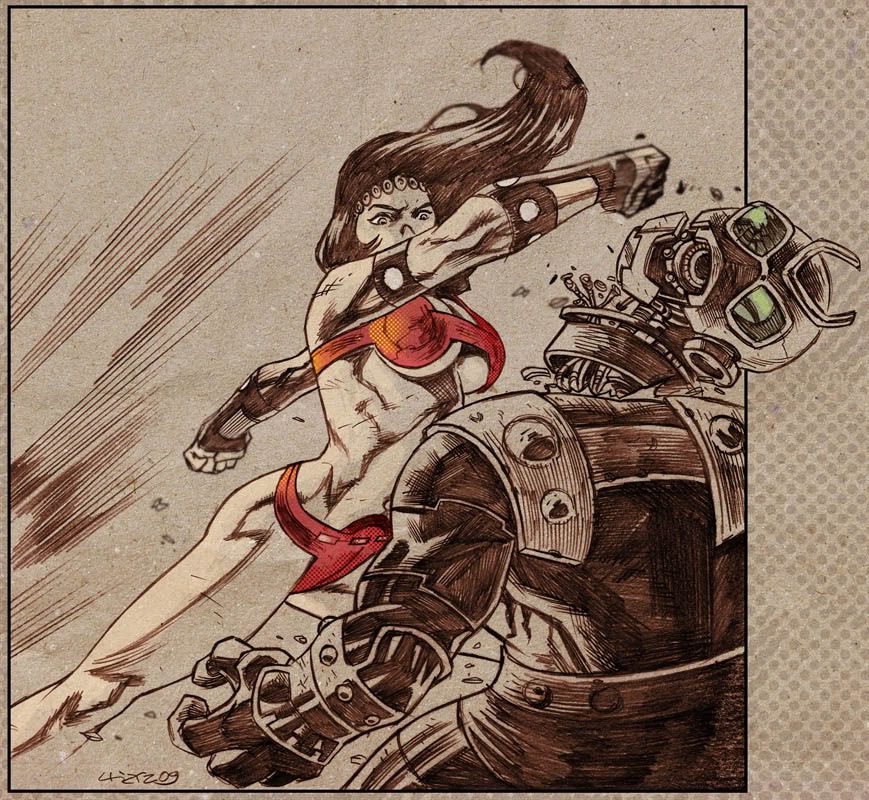 I ship all the couples in this picture, except for the ones from Blue Beetle. I like Traci/Jamie and Paco/Brenda, but not enough to do any real shippage.
And just the traditional pretty art: