espanolbot.insanejournal.com posting in

scans_daily
T'was back at the end of her original series it happened, as a result of Nora Fries being chucked into a Lazarus Pit by Mr Freeze at Cass' suggestion.
Unfortunately for Victor and Cass the result was Nora becoming a flaming, nude woman with acid/resurrection powers who named herself a corny supervillainess name.
This is what happened.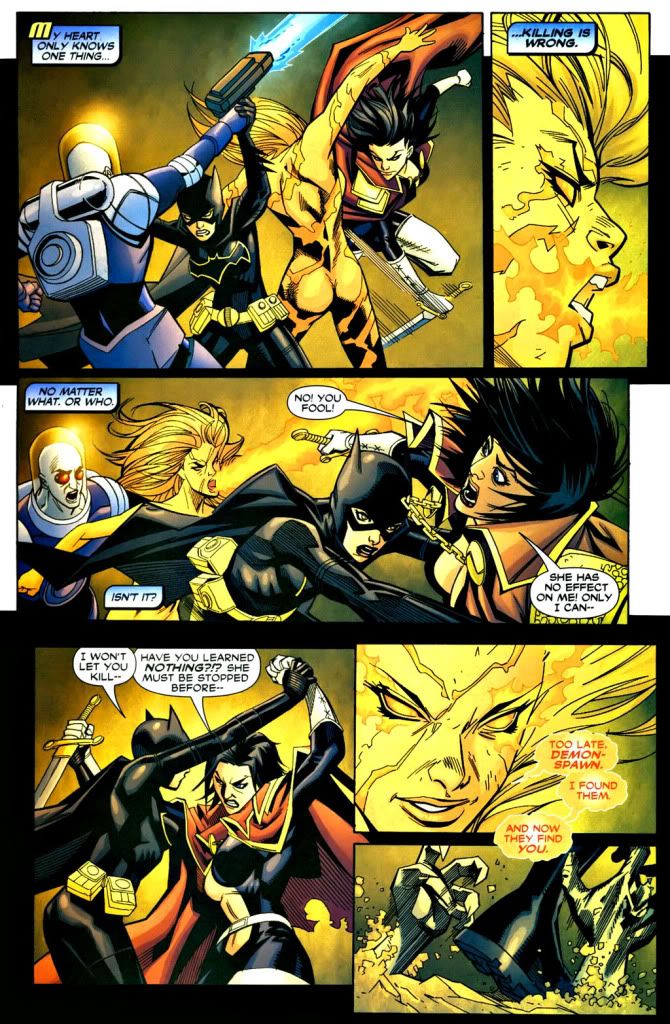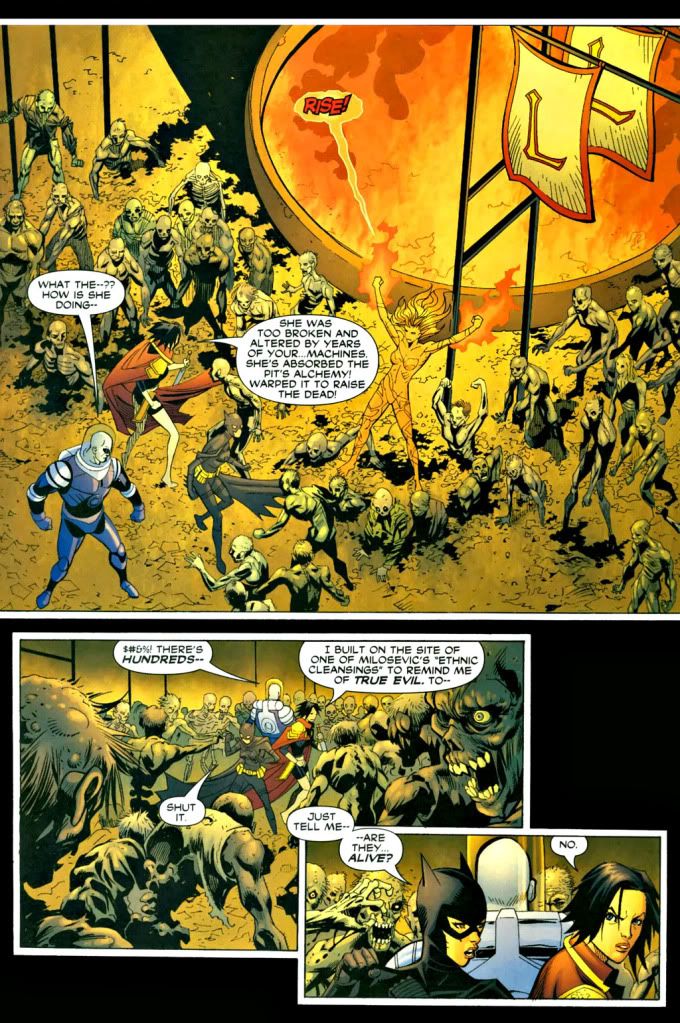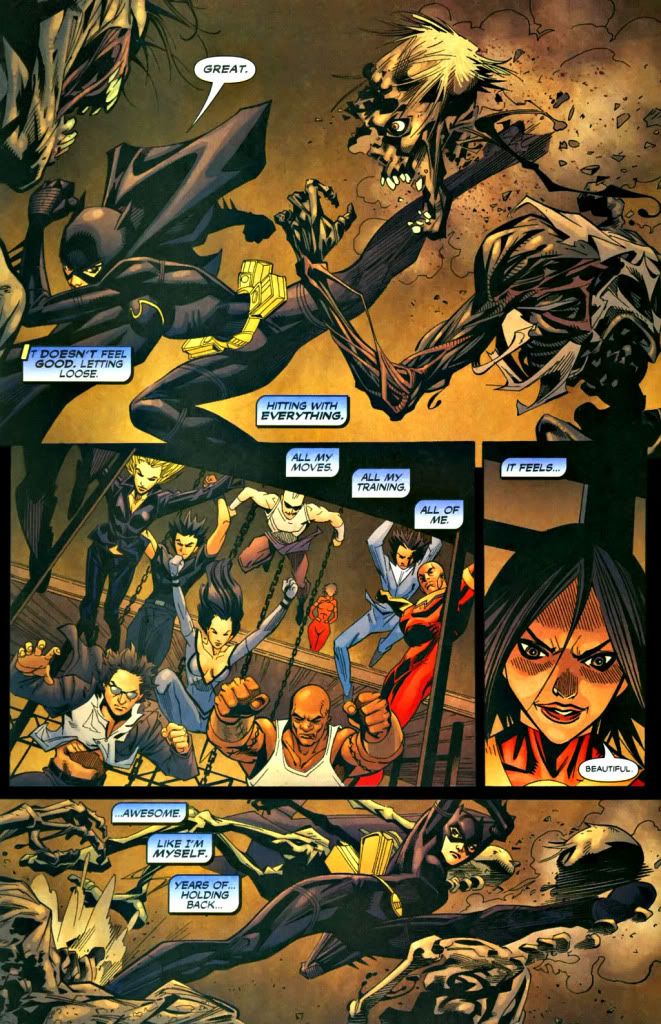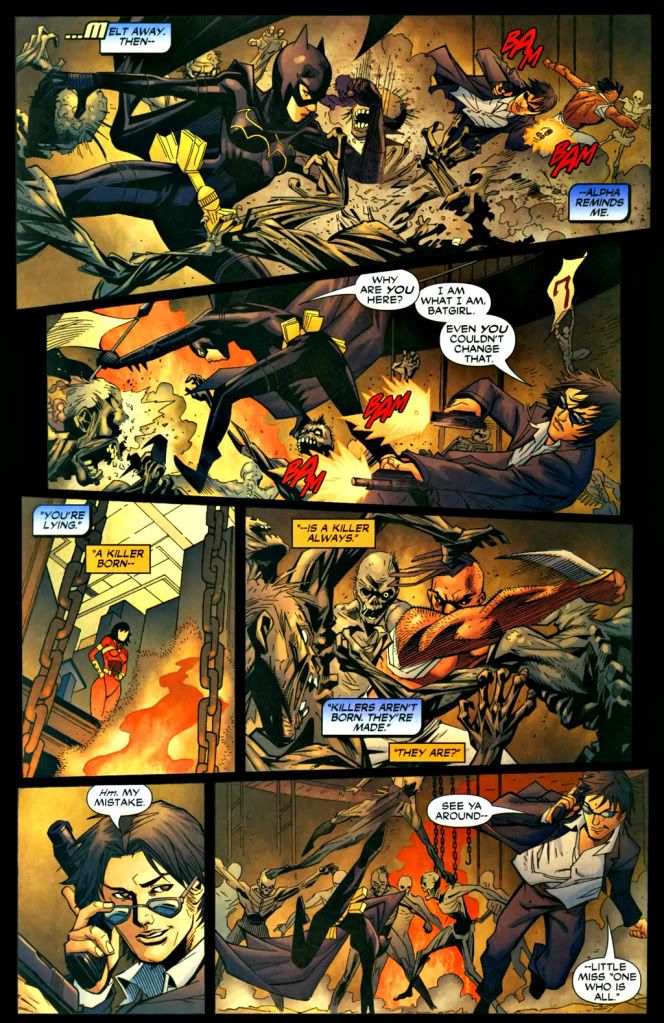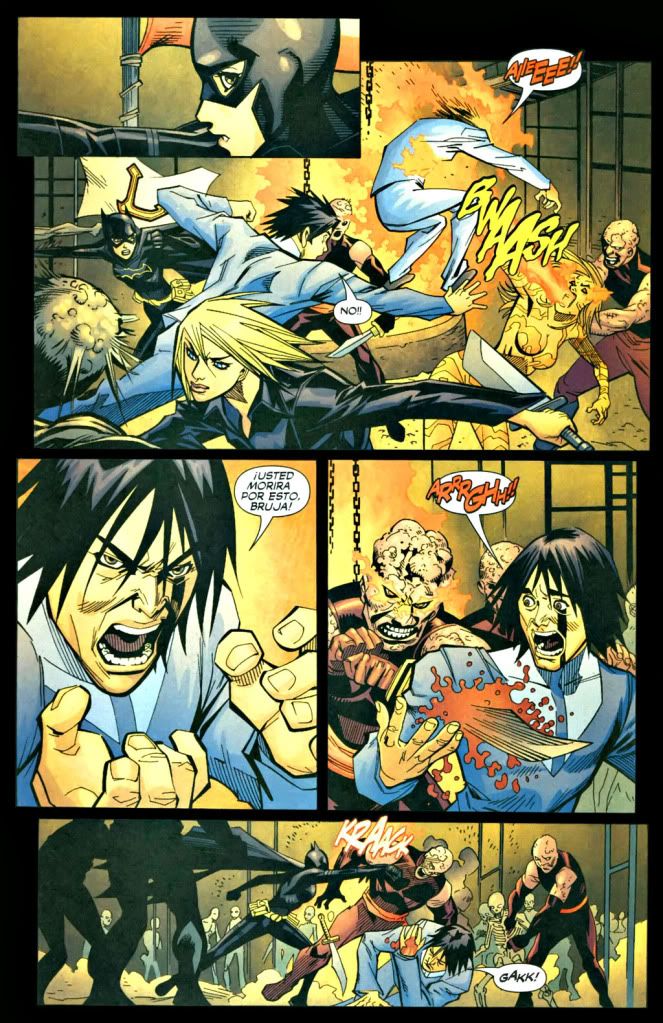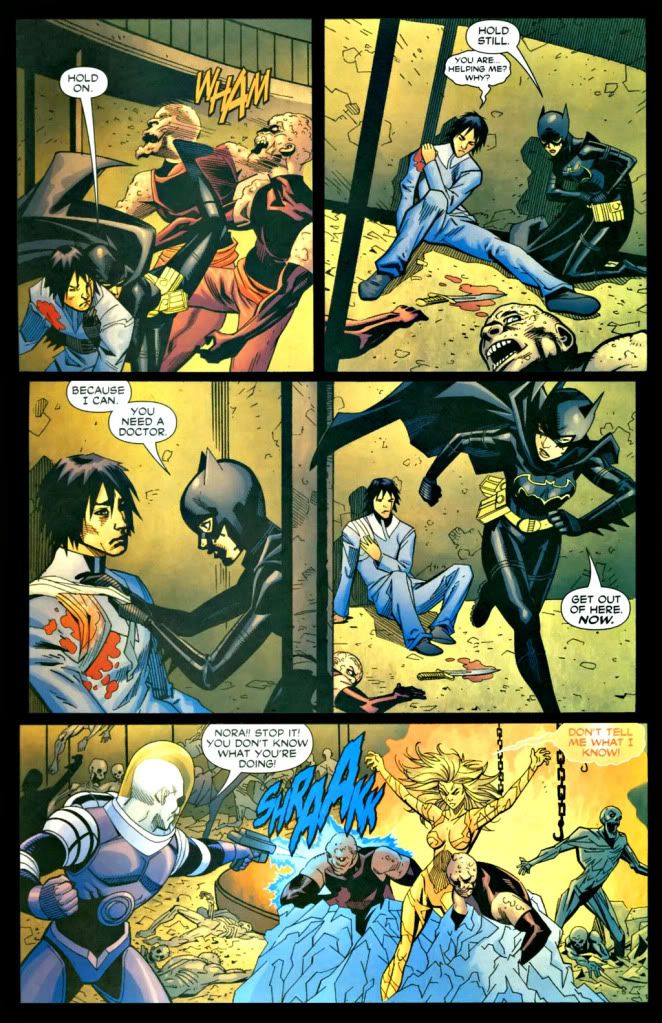 Build an alchemical pit that raises the dead on a mass grave of "ethnically cleansed" people. An example of the stellar foreplanning that is Nyssa al Ghul.