sailorlibra.insanejournal.com posting in

scans_daily
With all the DCAU love going on today, I thought I'd post some scans from an issue dedicated to the most badass member of the Batfamily.

The issue begins with Batman asking the other members of the BatTeam for help to save Alfred. Alfred being the lovable manservant he is, they all freak out at his kidnapping and attempt to go save him right away. They make it about five feet before a new round of bad guys attack. Meanwhile...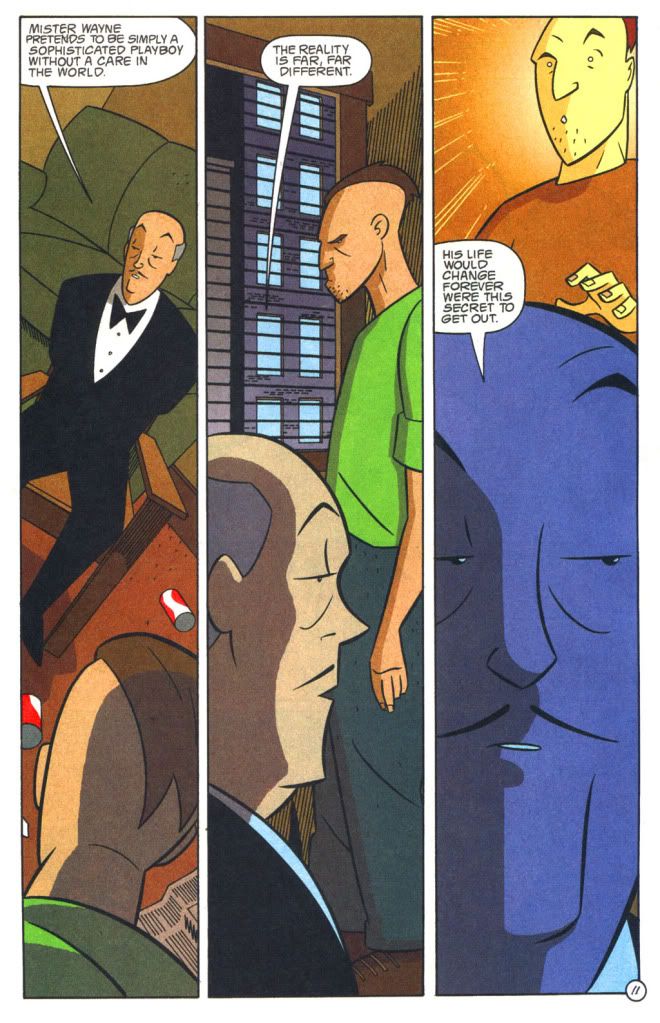 Alfred arranges to get the man out of the room by asking him to escort the other kidnapped victims elsewhere, telling him that he won't reveal the secret until they're alone. The remaining lackeys complain about their hunger, which Alfred promptly takes advantage of.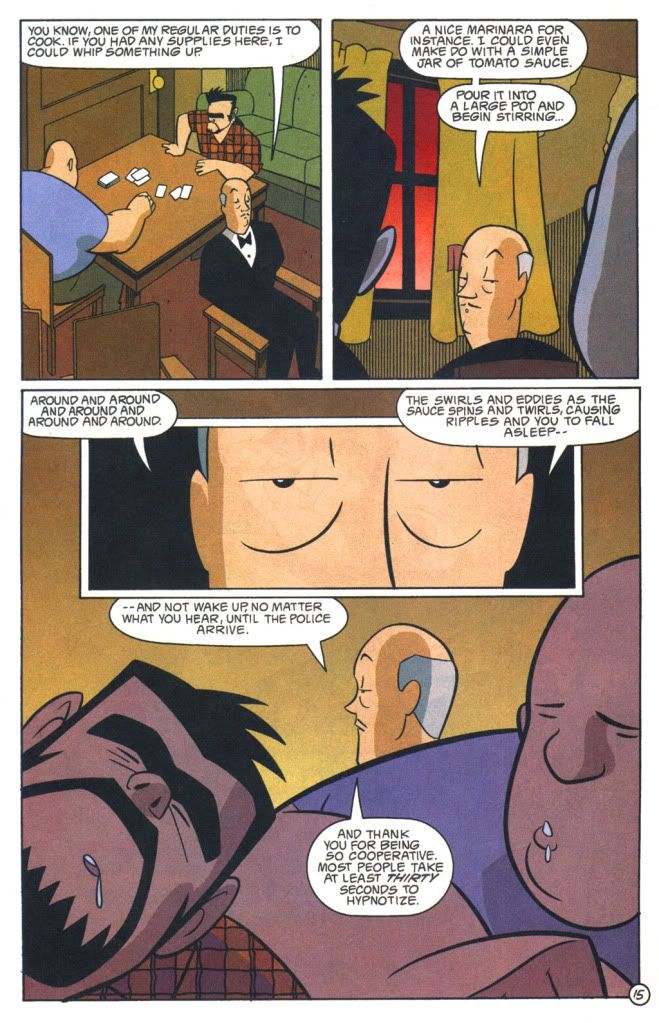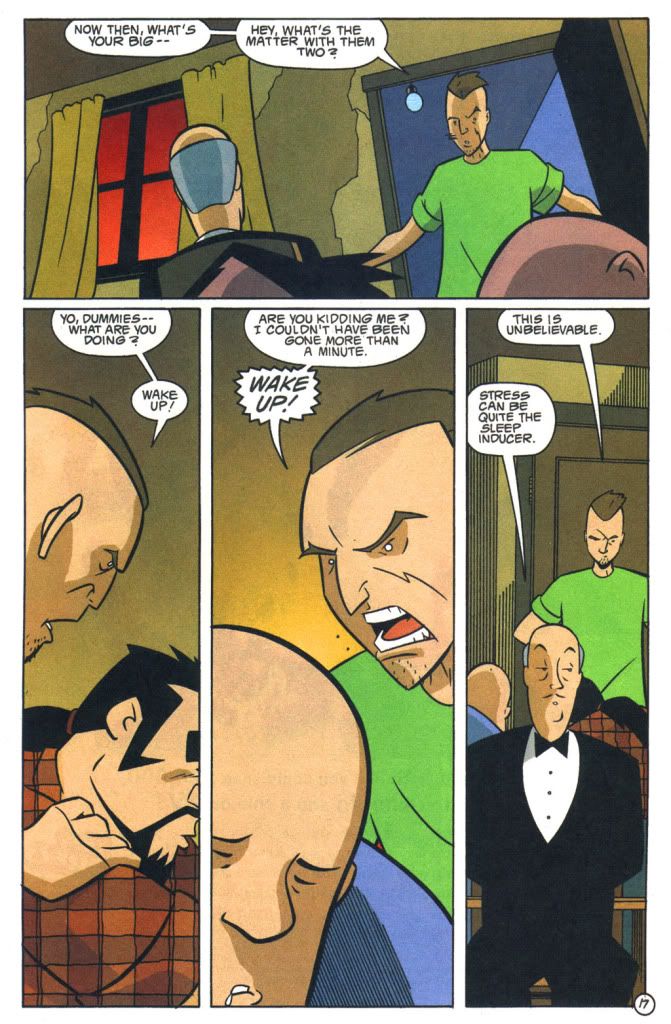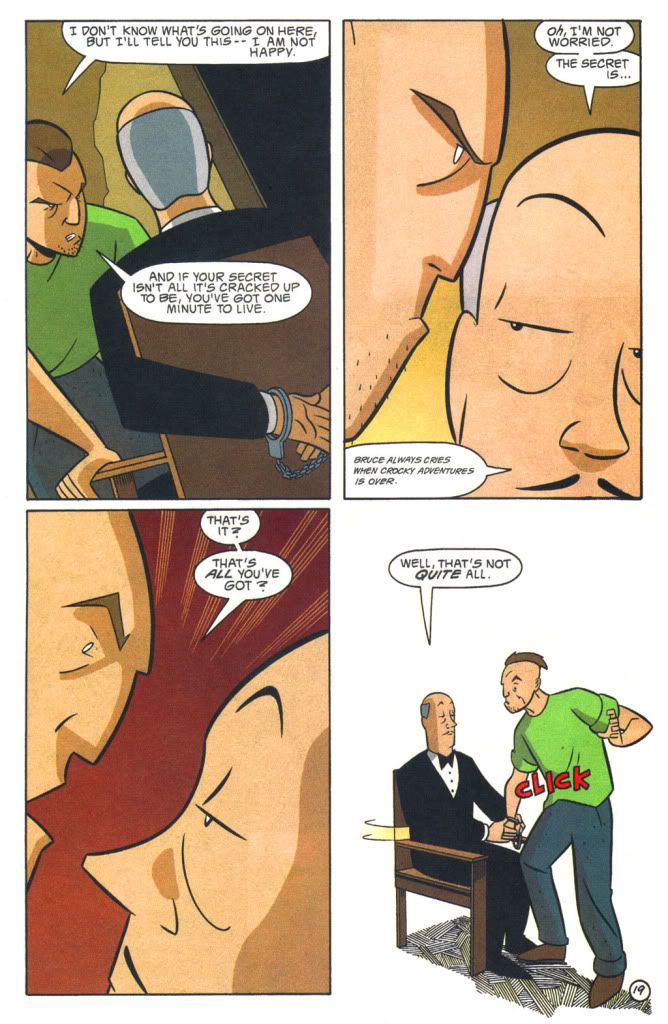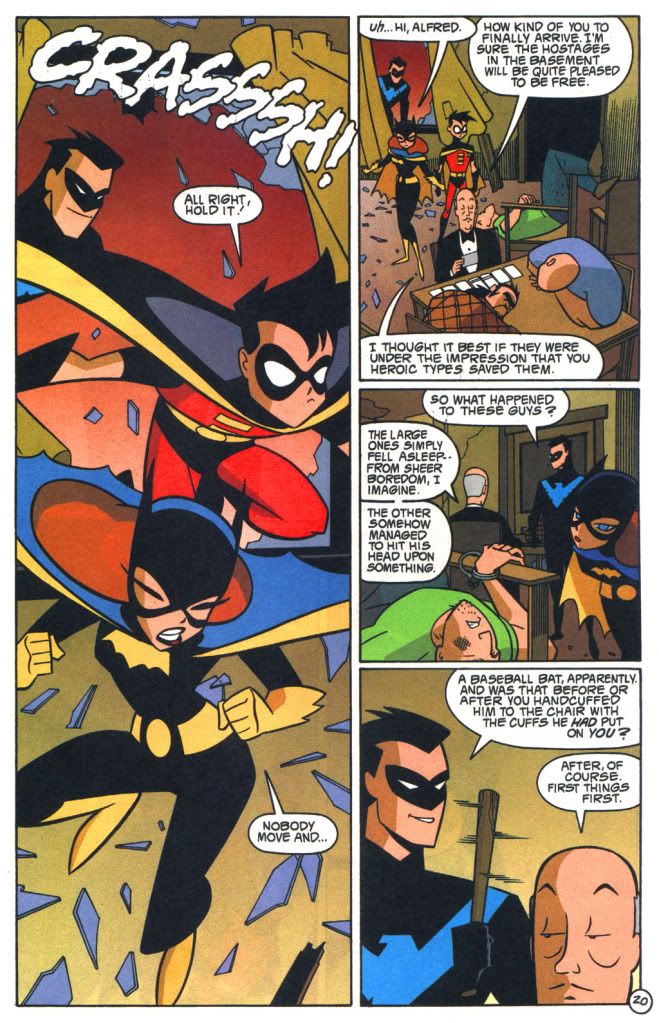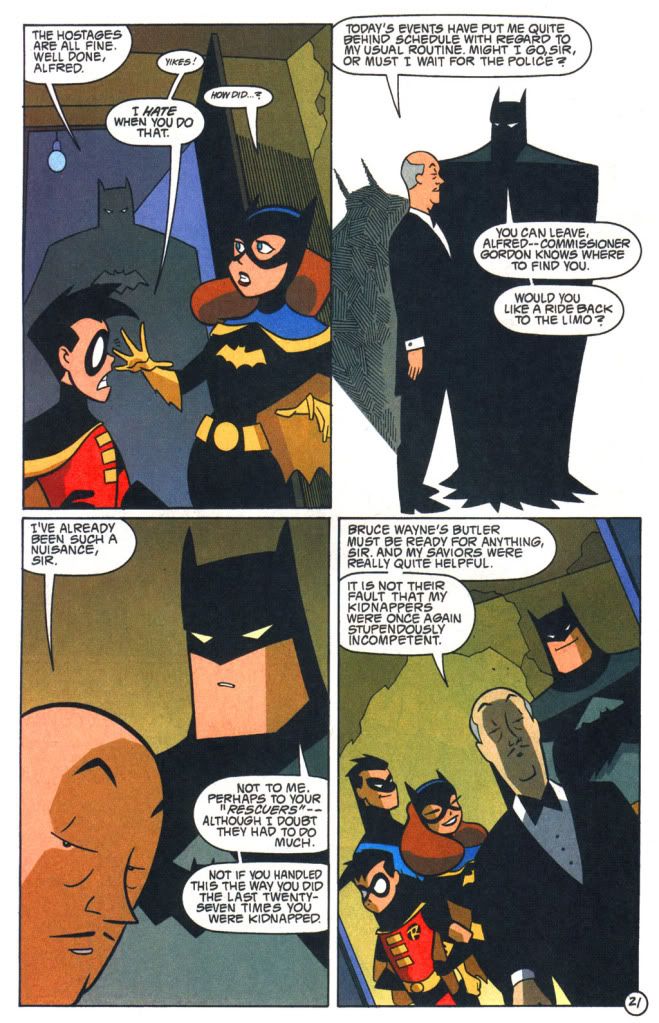 And people say that Batman's badass.
recommended tags: char: alfred pennyworth, char: batman/bruce wayne, char: batgirl/oracle/barbara gordon, char: robin/red robin/tim drake, char: robin/nightwing/dick grayson, title: gotham adventures