zechs27.insanejournal.com posting in

scans_daily
I've been wavering on what to scan and post next. It's something Star Wars, but I can't make up my mind. Either Vader's Quest (which I'm leaning towards given Dave Gibbons art, written by Darko Macan), the Thrawn Trilogy in comic book form, Boba Fett vs Darth Vader in Enemy of the Empire, or the two part Dark Woman story from Star Wars Tales #1-2. Obviously, I'm in a Vader mood for the most part. :P
Was going through some old scans I had on my photobucket and came upon this and the Mark Waid cut of the Red Skull issue that got butchered by Marvel Edtioral (someone from another forum actually used Photoshop put Waid's dialogue in and blank pages for the stuff the missing art and some adjustments in some panels as well). Good stuff and an awesome read.
Still, looking on this I thought what the hey. This fight deserves some love and has to be posted. This is from Star Wars Tales #9, a 64 page issue with this story done by Ron Marz and again another epic fight as drawn by Rich Leonardi (my primary reason for posting this. Geez this dude does awesome fights as shown with Cass vs Slade round 1 and Cass vs Bruce). There's an amusing Kirby-esque Fantastic Four Homage with Vader as Doom vs some poor rebels who meet their fates via the gifts of the Four (scretched to inhuman lengths, burned to death, crushed by rocks, and blasted to nothing). This was posted at the original Scans Daily. Then there's the Darth Maul or Lil Maul story where he destroys half of Coruscant in a quest for a lolipop.
I think I did the math right 16 pages out of this story again out of 64. If I did this wrong please mods warn me and I'll remove the pages to the right limit. As always some music for the mood which only John Williams can deliver (cept maybe Joel McNeely):
So basically the just of this fight is some Dark Side fan boys (er prophets) have decided Darth Vader sucks as a Dark Lord of the Sith (they've watched the prequels like us and are VERY disappointed). They've decided to bring back Darth Maul to life and pit the two Sith Lords against the other.
There's a nice action sequence I had to cut out which Maul take's out Vader's Stormtrooper squad that was with him. I found it amusing when this was homaged in 2003 Clone Wars with Ventress doing the same to Anakin's Clone Squad in Yavin as well.
So here's the fight. Not in it's entrity of course given it's over twenty pages of the two fighting.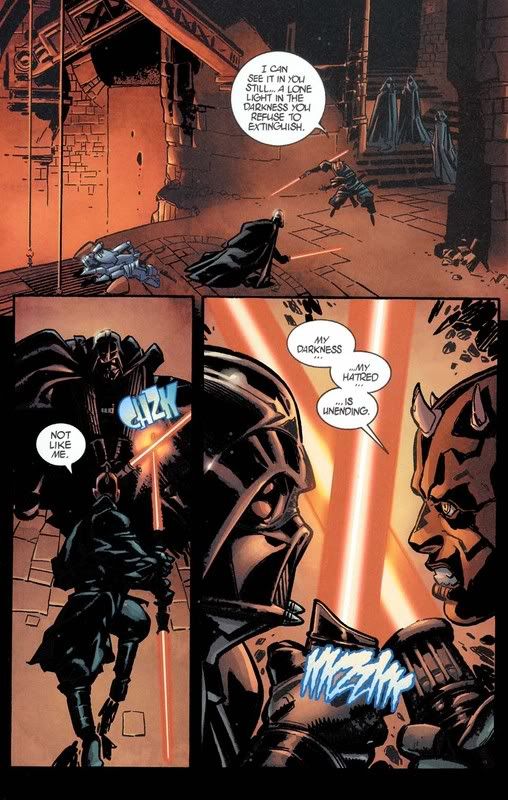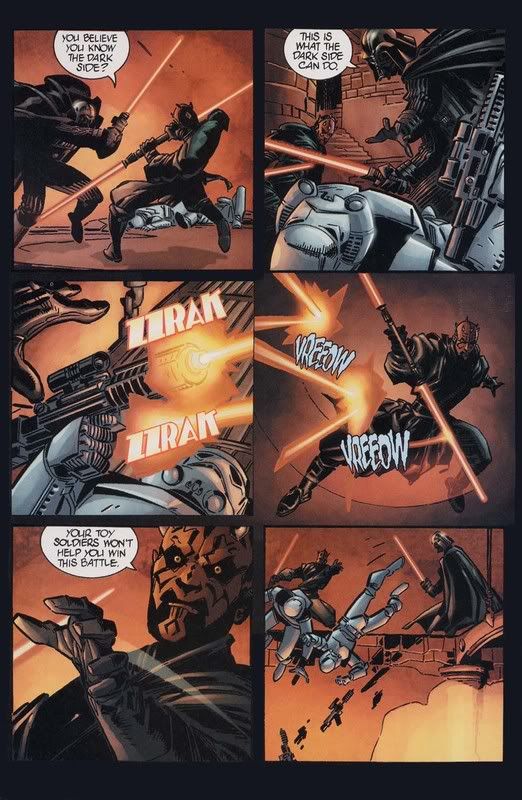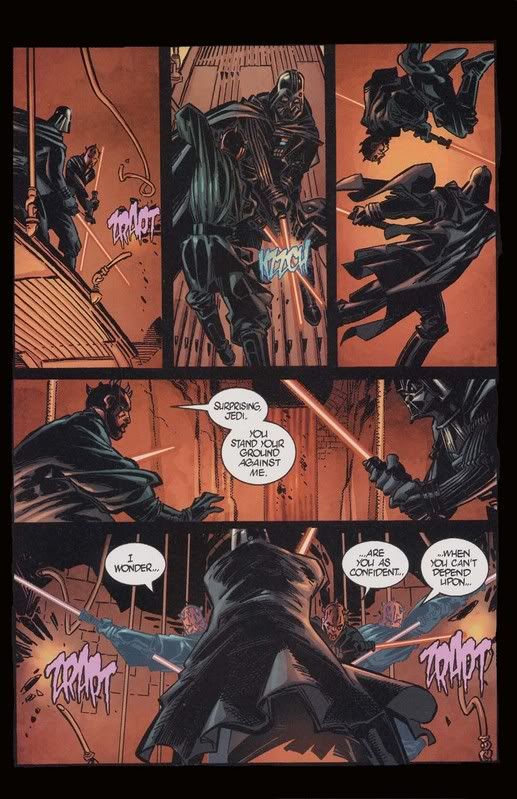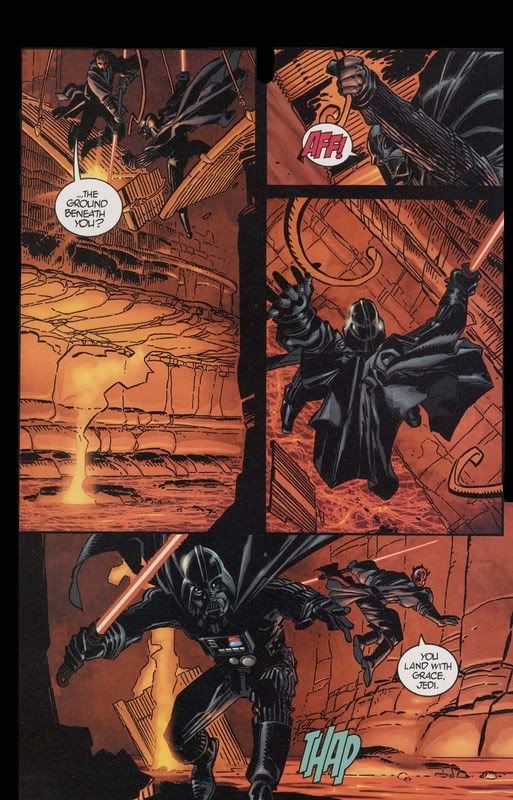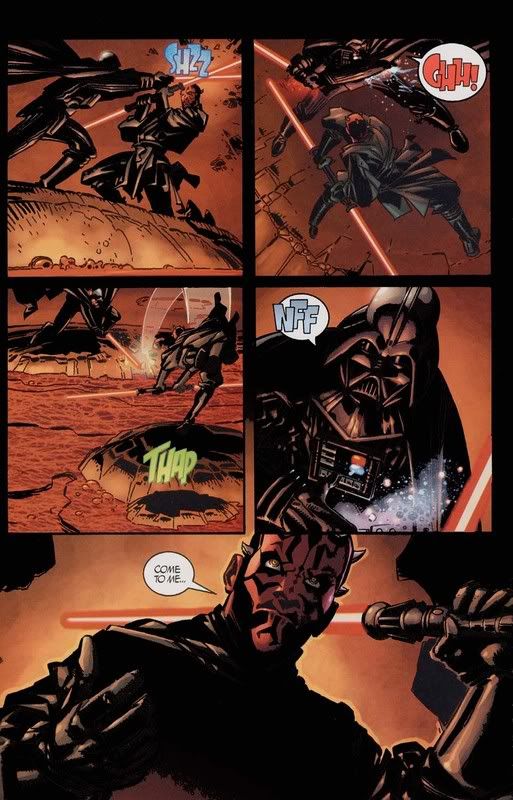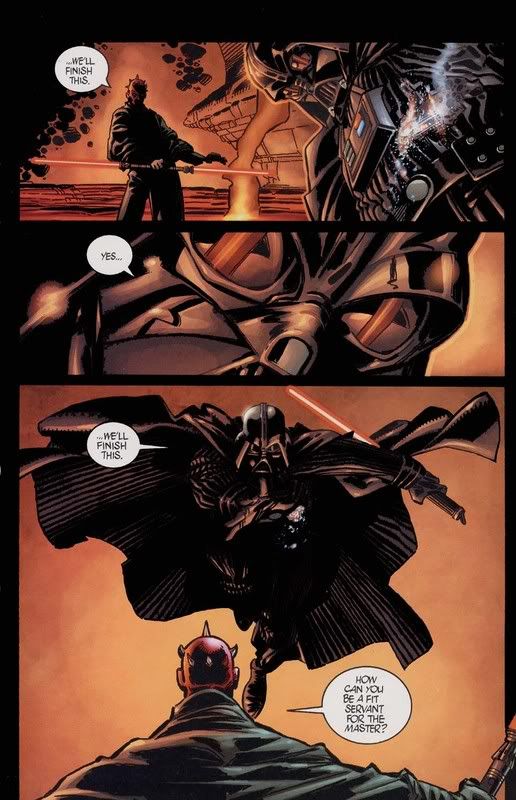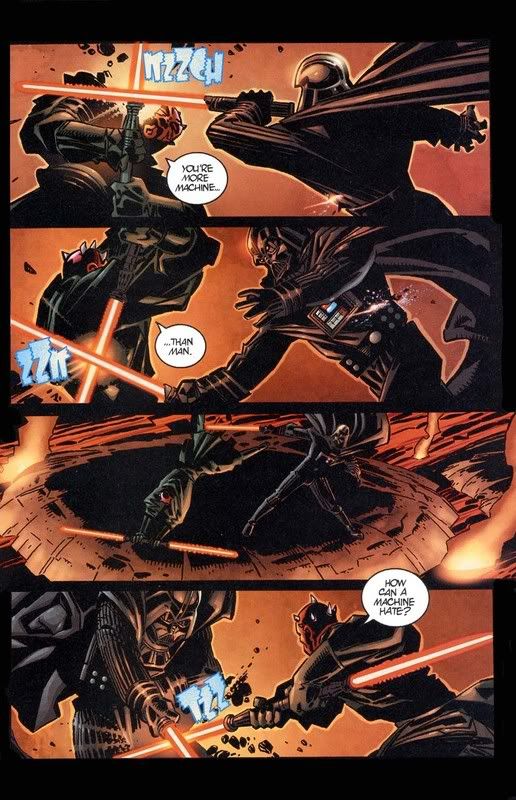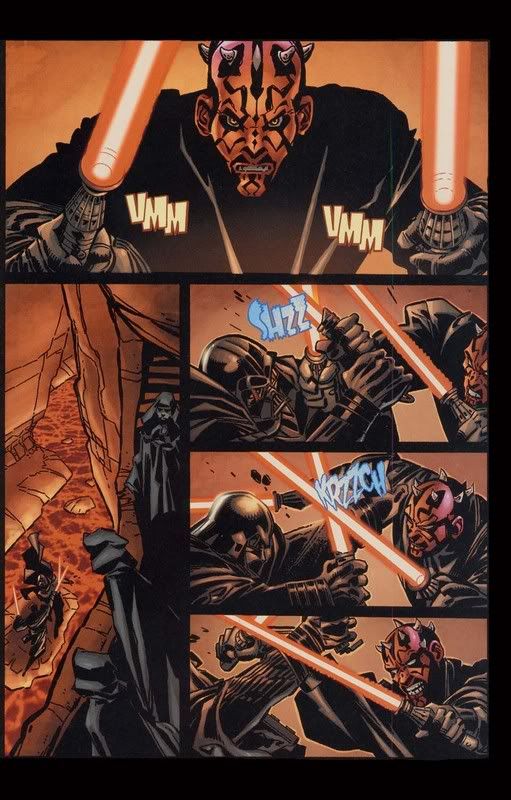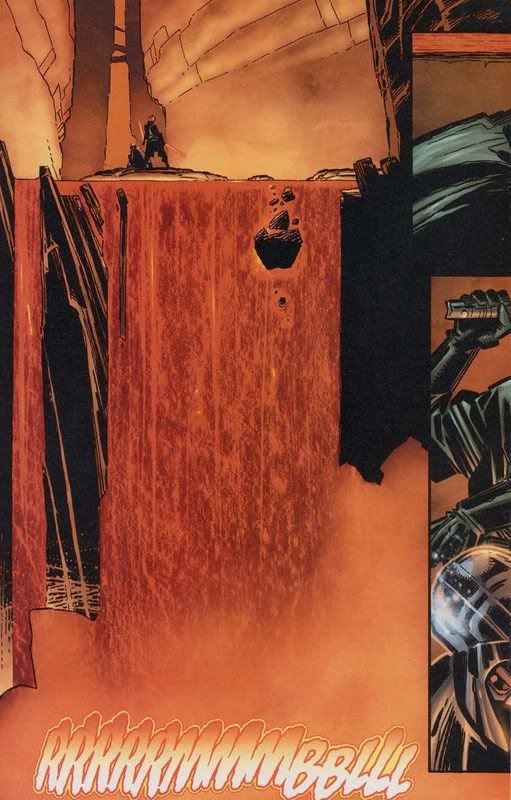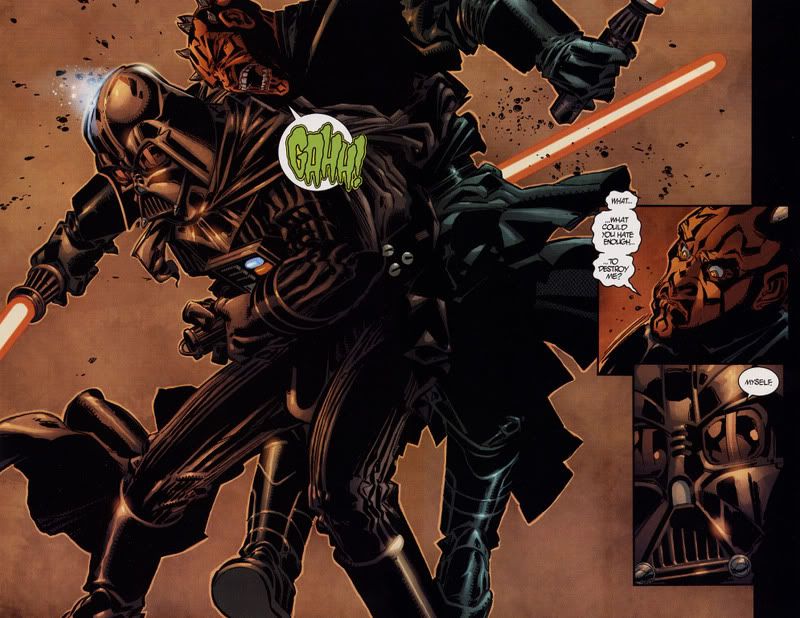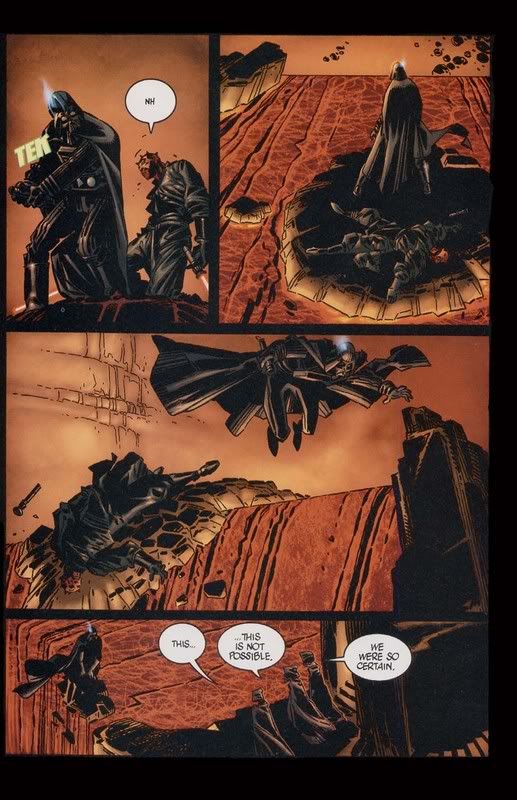 Suck it fan boys er.. Prophets. Palpatine then arrives killing them all.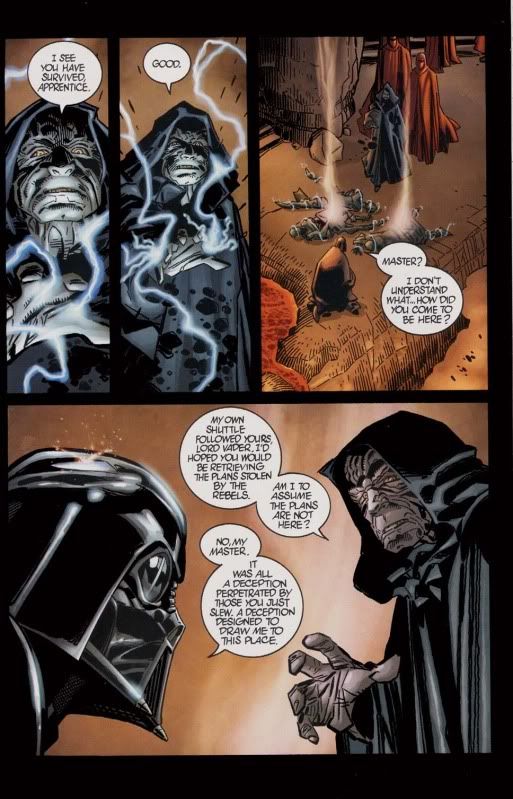 I remember talking to Marz when I met him at Wizardworld Chicago a few years ago and told him how much I loved this story. So much so I didn't want him to sign it given how warn the darn comic was out of the times I've read it. He seemed tickled by that and told me that this story was originally going to be a mini.
If I ever met the man again I would love to ask him what he would have expanded on and what he had to cut. In any case, would any love to see Marz's other Star Wars stuff besides the Dark Woman story? The dude seems to love the Sith, as he wrote the Darth Maul mini that featured some nice fights as well.