perletwo
So, I happened across a cbr of the Supergirl Movie Special comic the other week, and in honor of the news that Helen Slater's going to be involved in the writing of
Supergirl #50
, I thought I'd post some of it. 16 pages of a 48-page story, plus 3 pinups. Adaptation written by Joey Cavalieri from Gary Odell's film script, art and colors by Gray Morrow.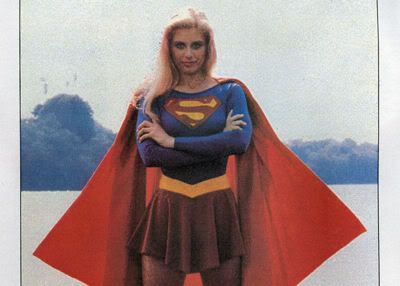 ( fighting for truth justice and cheesecakey upskirt shots! )
Seriously, folks, if you're a fan of Supergirl upskirts, find yourself a copy of this thing. Gray Morrow drew
pages and pages
of them I didn't even have room to post here.