sandoz_iscariot.insanejournal.com
FYI, Mary Jane Watson fans: Marvel's just put out a new TPB called
Spider-Man/Mary Jane: You've Just Hit the Jackpot!
that collects MJ-centric stories from throughout the character's history. I'm happy I finally own the
Parallel Lives
graphic novel! Now back to your regularly scheduled post, already in progress.
We're all familiar with this classic moment, right? But what happened
after
Peter opened the door? Scans from ASM #43.
( Warning: Stan Lee 'hip' teenager dialogue under the cut )

cyberghostface.insanejournal.com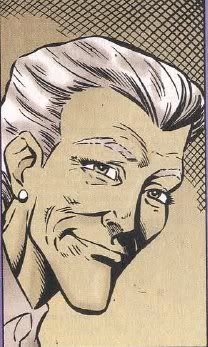 With #600 around the corner, I thought it would be a good time to post
Amazing Spider-Man
#400. This is the issue in which Aunt May says goodbye. Er, I mean a genetically modified actress who looks like Aunt May and was hired by Norman Osborn to impersonate her. This is what was sacrificed so we could have stuff like...well, you know what I'm talking about.