chocochuy
Greetings, Mortals! Chocochuy reporting for duty...after a long absence!
Today I would like to take the chance to provide you with a double treat : A contribution to the Cute Romance Week as well as providing a brief review of the newest Ghost Rider film which I had a chance to see some hours ago. Now sit back and enjoy the show!
( Vengeance and Love )


sherkahn


kingrockwell
Girl Comics 2 came out yesterday, and I thought this story by Abby Denson and Emma Vieceli might be relevant to our interests.
( Ad Vice, two pages )


sherkahn


iskander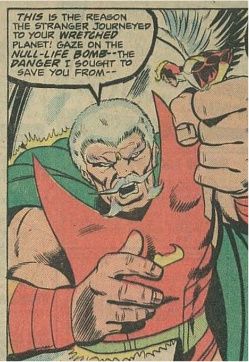 Tags
Char:The stranger,Char:Hercules,Char:Warren Wirthington/Angle,Char:Bobbie Drake/Iceman,Char:Johnny Blaze/Ghost Rider,title:The Champions,Creator: John Byrne, Publisher:Marvel comics
( Read more... )


seriousfic
Ryun Dunlavey, the artist of Action Philosophers, has done some newspaper comic mash-ups at his
site
. Here are the comics-themed ones.
( Featuring the most tolerable incarnation of Family Circus ever! )

sherkahn.insanejournal.com
Oh how the mighty have fallen. Once a top-tier bad guy, we now get this:
CosmicBookNews has the
preview
of the latest on Ghost Rider(s) and the supernatural. And this... yeah, this is bad.

blake_reitz.insanejournal.com
Been a while since I posted. I just started reading through the most recent volume of Ghost Rider.
( Under the Cut... )