althechi
So I was thumbing through my New Gods collection and felt that more of its epicness could be spread around.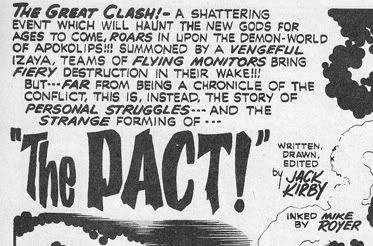 This story was advertised as the origin of Orion and Mr. Miracle. What they don't tell you is that it's essentially Highfather's origin too, from when he was known as "Izaya the Inheritor" (what does he inherit? That's a plot point.)
About 8.5 pages out of 26.
( Read more... )