alicemacher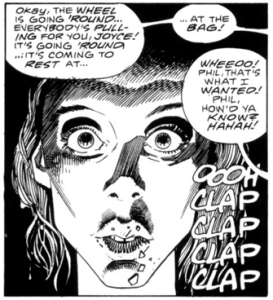 "Alan describes this story as 'an inversion of regular horror stories: What's horrible isn't that grotesque things happen to people, but that people want grotesque things to happen to them.' In such a society, where self-image and self-worth are perversely equated with public recognition and approval of self-destruction, where does the greater horror lie--in acceptance or rejection?"
--Steve Bissette's introduction
Trigger warning for suicide.
( 'You wanna spin the wheel?' )