lamashtar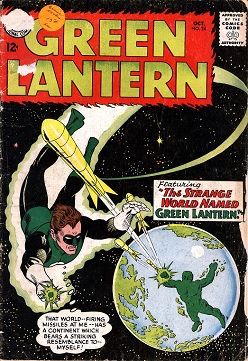 "It is, therefore, not inconceivable that this planet was in fact Mogo, becoming a Green Lantern after meeting Hal. When asked about the origins of creating Mogo, and if the two character planets could be one and the same, artist Dave Gibbons stated that he was certainly aware of the 1963 story, but did not recall it being an influence back when he co-created Mogo with Alan Moore in May 1985 (GL V2 #188)."
Green Lantern History: An Unauthorized Guide to DCU History by Darran Jordan
Tumblr insisted that pairing Hal Jordan and a planet like Mogo was ridiculous. Ha! Ha! Ha!
Challenge accepted.
( Read more... )