althechi
Hi, everyone! althechi here. I think this is my third post here, the first being a Fourth World reprint, and the second being a Batman Annual that was ultimately about the issue of whether Batman should kill the Joker.
Anyway, I thought I'd share a fan-project I'm working on. When I read
this post
on DCWKA, namely the end where it bemoaned the lack of Earth-based female Green Lanterns, I decided to do something about it, and I and
jedd-the-jedi
(who can also be reached through the deviantART links I'm about to supply) eventually hammered out a concept.
For your consideration,
Green Lantern: Induction
, starring Chloe Ming.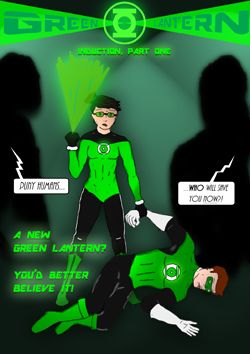 I hope that this at least sounds like an interesting premise; I'll be posting more covers and bios next week. In the meantime, do pop down by
my deviantART account
; it's got plenty more DC sketches along with some fan posters and the like. Thanks for reading!