zapbiffpow
Man, I loved Scribblenauts Unmasked. It's such a great mixture of stupid, insane, nerdy, childish and awesome.
I retconned Jor-El and Lara into putting baby Kal-El in a helicopter. I made the Justice League fight Flash's Rogues and after there was a flock of magical doves everywhere, and
I didn't even summon any magical doves
. I had to chop down some trees, so I summoned 'George Washington' and 'axe', and the game basically said, "Correct, PLAYER. Let's go watch some goddamned chopping."
The comic book sequel was also surprisingly fun. A lot of great references in these next four pages, but I've listed the best ones after the cut: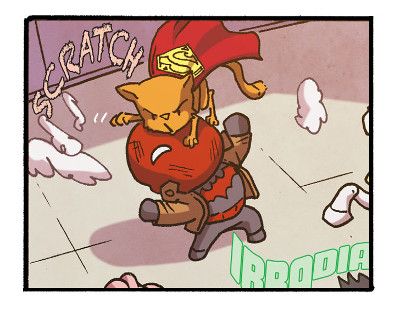 ( Above: A vigilante is locked in vicious combat. )