lego_joker
Once upon a time, there was
Batman: The Animated Series
. And it was good.
Then someone decided to shake up the status quo, slap more action-ready redesigns on everybody, replace half the writing staff, and tie it all to the Superman cartoon airing at the time. And the results were decidedly
horrible
mixed.
Somewhere closer to the positive end of that scale, we have 1996's
Batgirl Adventures
#1, sort of a pseudo-sequel to 1995's
Batman Adventures Holiday Special
as well as
another
prototype of TNBA's
Girls' Night Out
. Once again, there's not much plot other than "the ladies of Gotham kick lots of ass, add one cup of humor and stir", but it's a formula that's made Paul Dini plenty popular, and I'd be lying if I said I weren't fond if it.
(Doesn't hurt that the yellow-and-black look is one of my favorite BG costumes of all time, either.)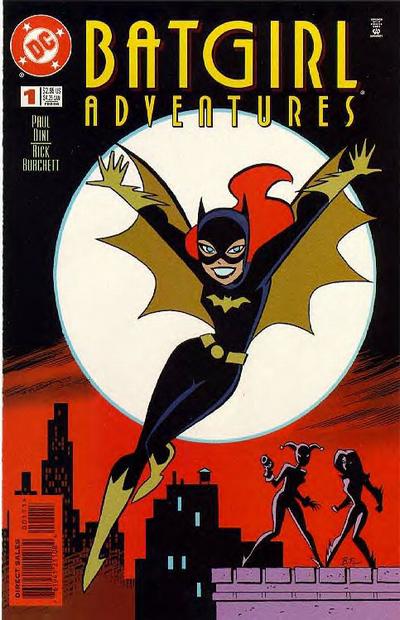 ( The other (other) World's Finest, behind the cut! )