joysweeper posting in

scans_daily
One of the kidnappers had drawn his blaster and was lining it up on a badly dressed and clearly insane figure that had appeared from nowhere and was running straight at him.
-Mara Jade, observing Luke, whose idea of a disguise was gray trousers, a blue tunic, a yellow sash, and a poncho with a hood.
Luke Skywalker shouldn't be allowed to dress himself. I've shown a little of that
before
but, well... here's more, gleaned from a number of comics.
Recall that he sees nothing wrong with this.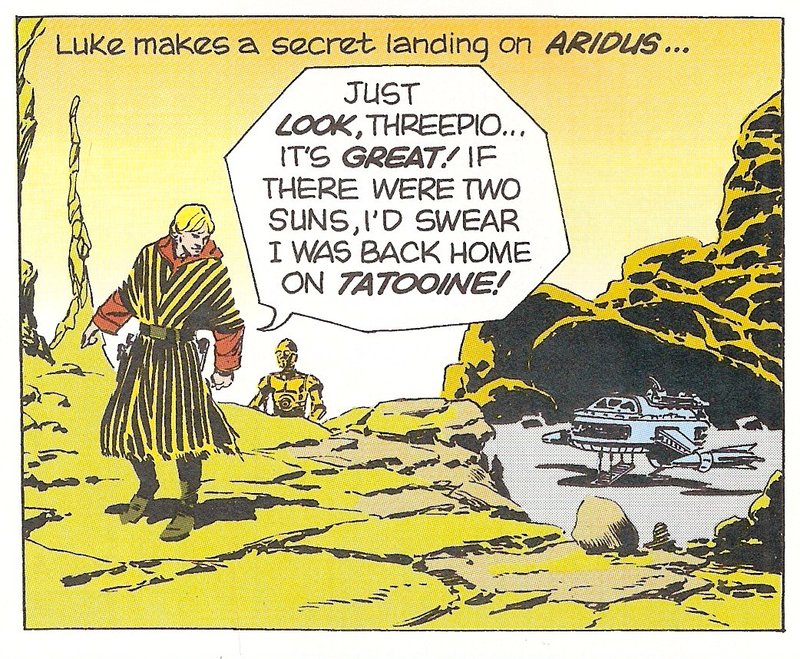 Or with this.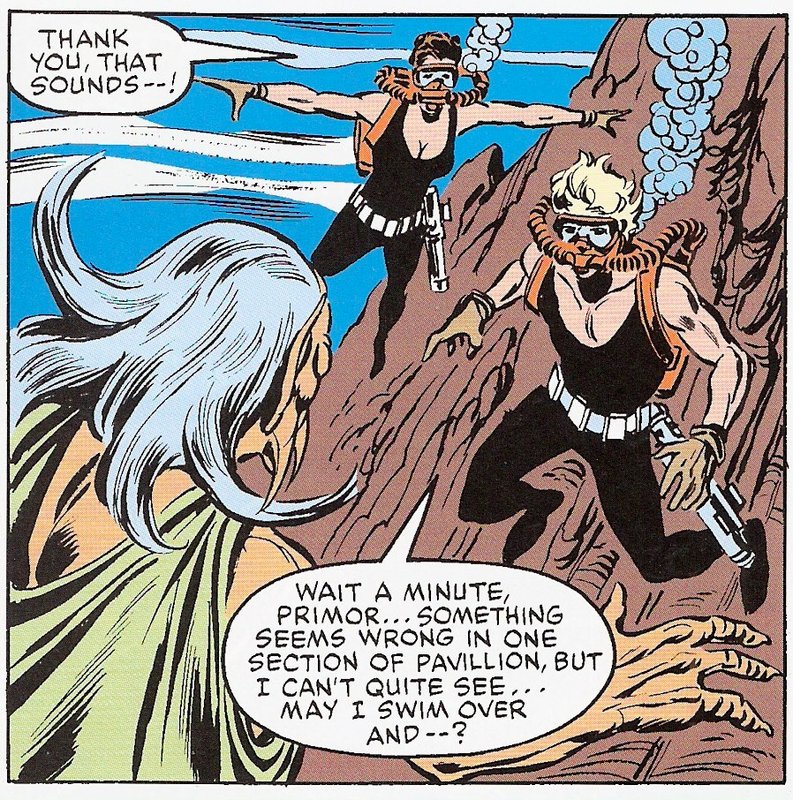 But there are more. Oh, so many more.
Nothing says "I'm a Jedi" like an exposed navel and a purple vest, amiright?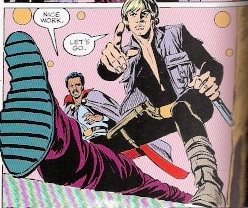 Or pants and turtleneck that are almost matching shades of orange.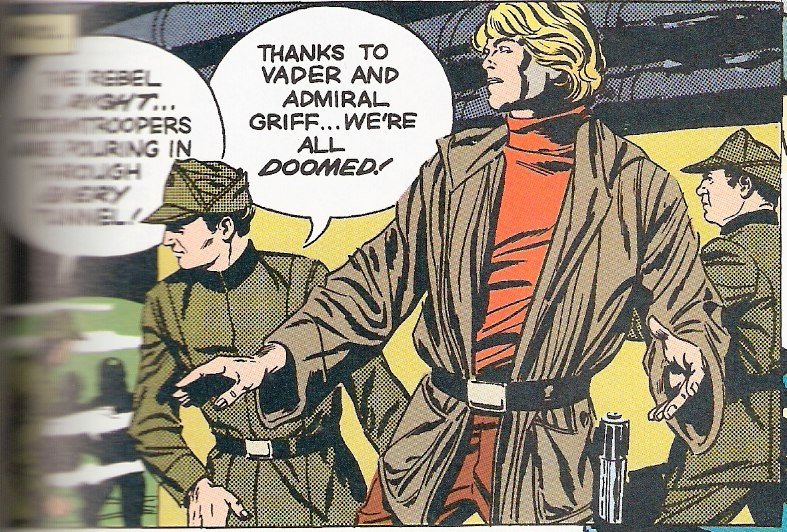 This is supposedly a "miner's uniform".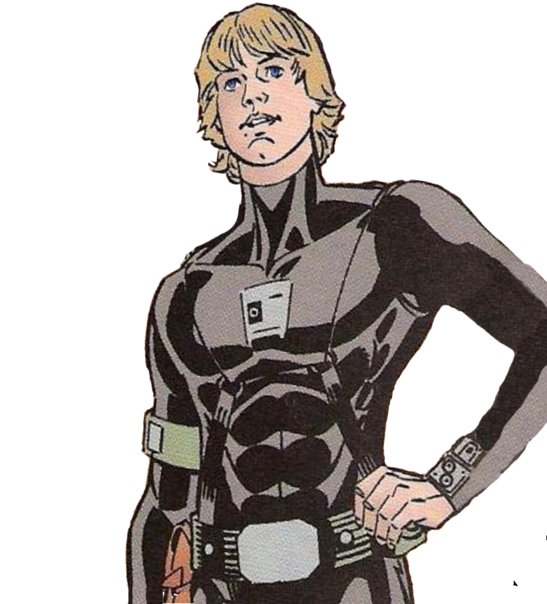 At least he wears it well.
I... I don't even know. Perhaps he is a bee.
There's a comic where, on a planet of lizard people, he has to dress as a knight and joust. ...In purple armor.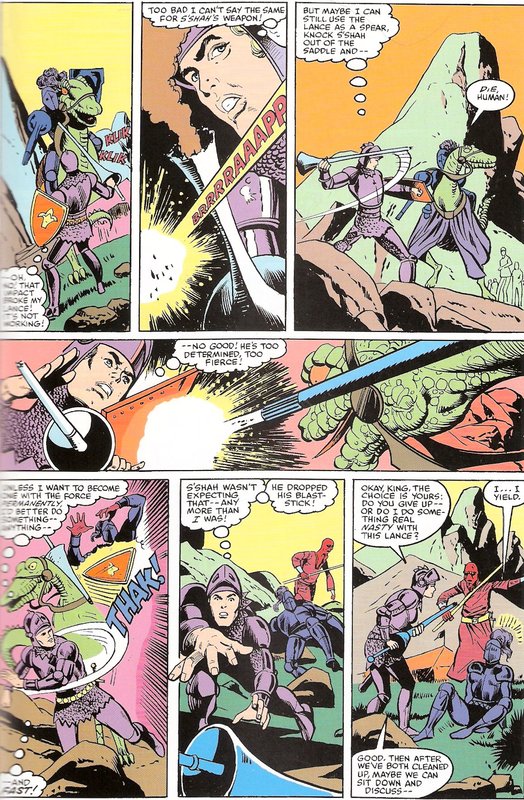 This is what he picks as formalwear.
And no one told him not to wear absurdly tight purple pants to his own treason trial, I see.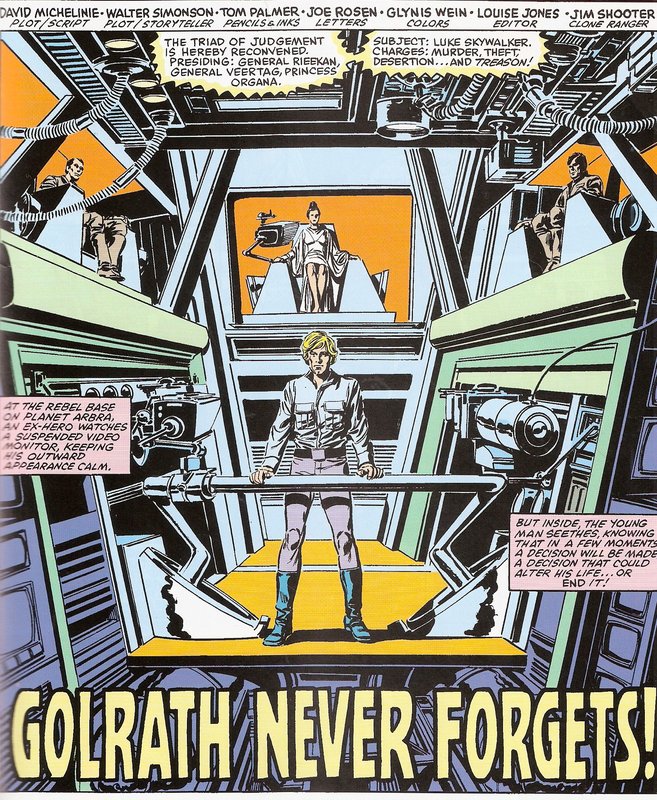 Admittedly, these next ones are likely colorist errors. ...like, forgetting to color in his flight suit.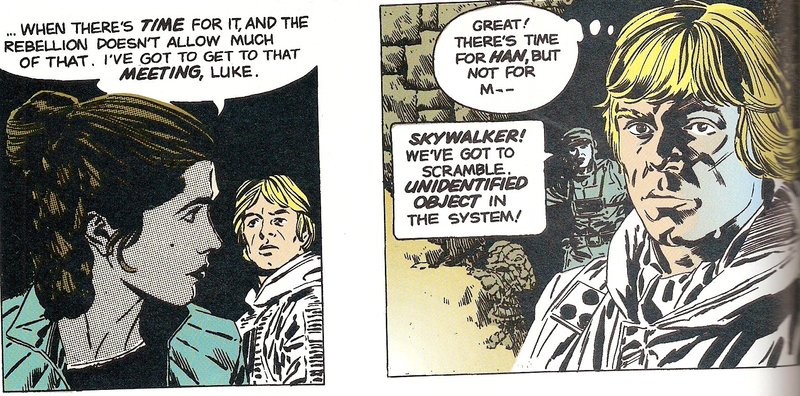 And the glittery sweatshirt is probably an attempt at texture.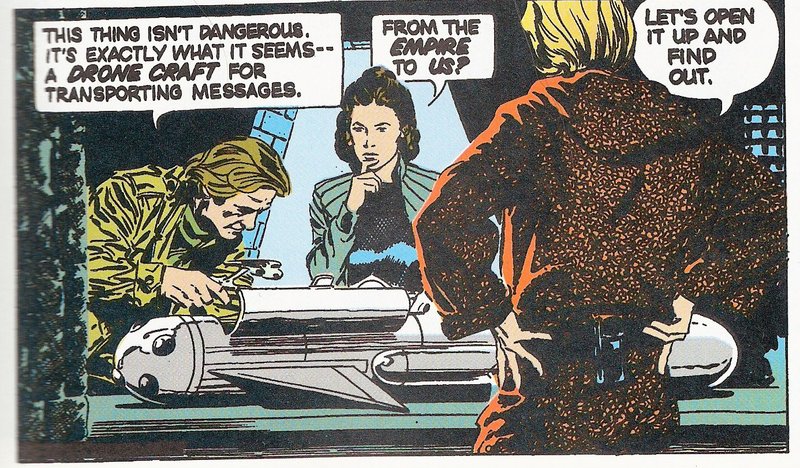 ...which falls flat.
As you can see, that first panel has a sort of tunic with a hood and full sleeves, but the second has a turtleneck. Meaning Luke has at least two glittery dull red articles of clothing. And what is up with his pants?
Women seem to like it, though!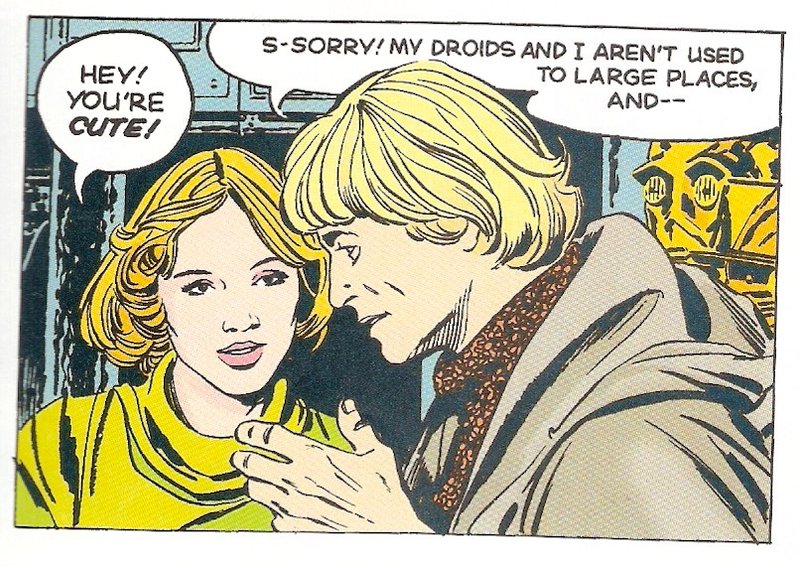 Or maybe she's colorblind. That would explain this. (A
gradient turtleneck
. Oh yes.)
She apparently takes away his sparkly and gradient turtlenecks by the next adventure, giving him a mesh shirt.
Really. It continues to look like that.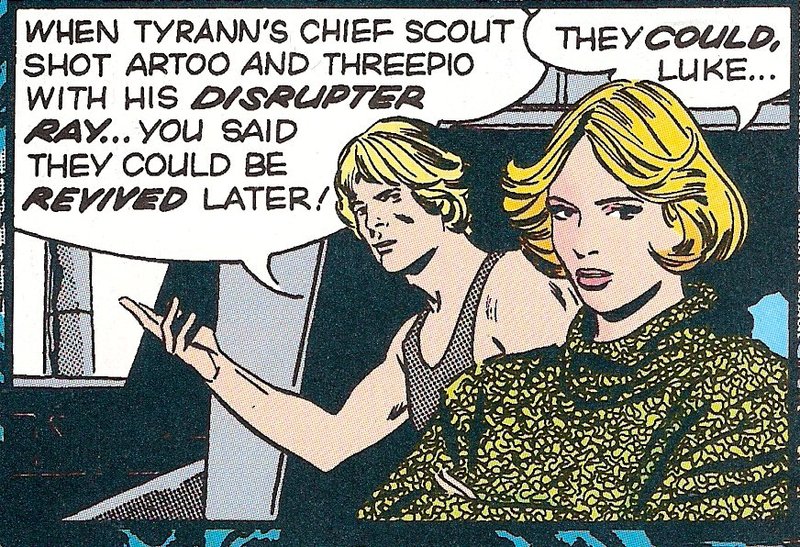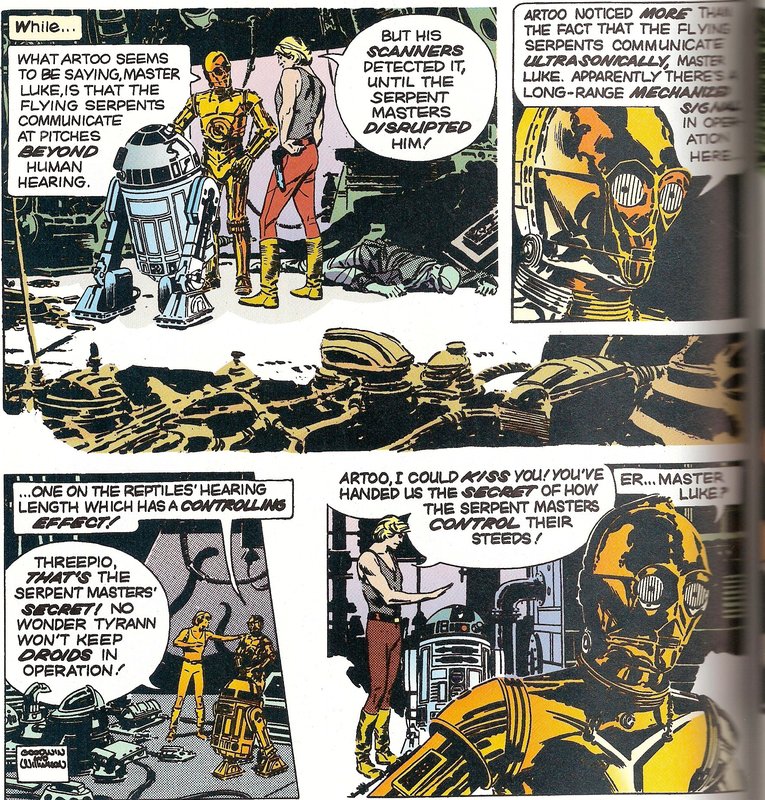 But there's really no excuse for the pink turtleneck.
Just soak it in.