auggie18 posting in

scans_daily
He's cute. He's snarky. He's powerful on a scale far beyond the scope of knowledge for mere mortals. Whether he's shrinking his friends, geeking out over superheroes, or blowing up terrorists, he's my favorite male character. Who is he?
Wiccan, of course! My scanner is a wee bit totally non-functional, so I can't get scans of some scenes I really like. (There's a lot of good Billy snark in book two.)
Though there's some good stuff in book one, too.
And even them, we were getting hints as to how powerful the little guy would be.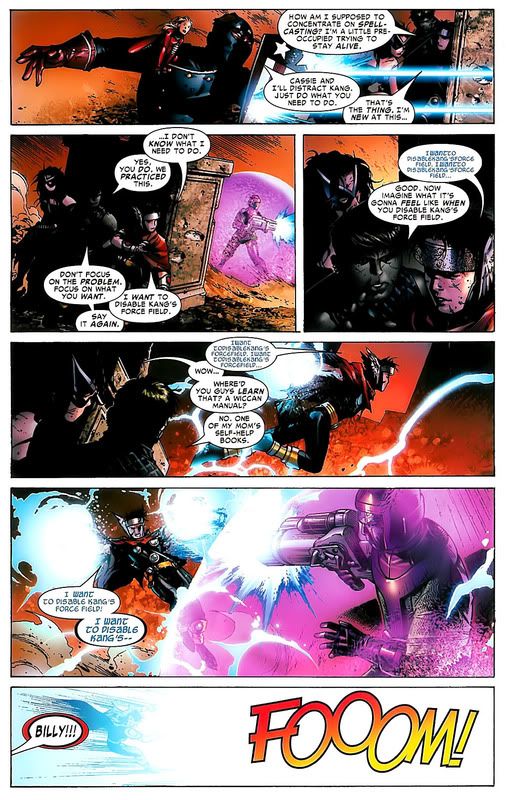 Seriously, this kid was in a magical pissing contest with a god and he held his ground. That's pretty impressive.
Gutter magic, my ass, Loki.
And you course, he's half of one of the cutest couples in the Marvel U.
D'aw.
char: wiccan/billy kaplan, char: hulkling/teddy altman, char: patriot/eli bradley, char: hawkeye/ronin/clint barton, char: hawkeye/kate bishop