thehefner posting in

scans_daily
No lengthy intro this time, too much stuff to do today. So let's just jump straight into it, right from where we left off.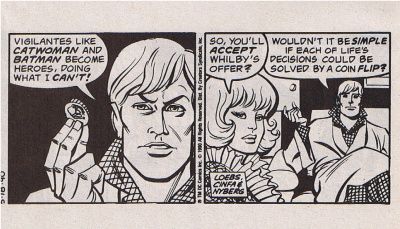 Note: Scans taken from
Comics Revue
magazine, #47-50.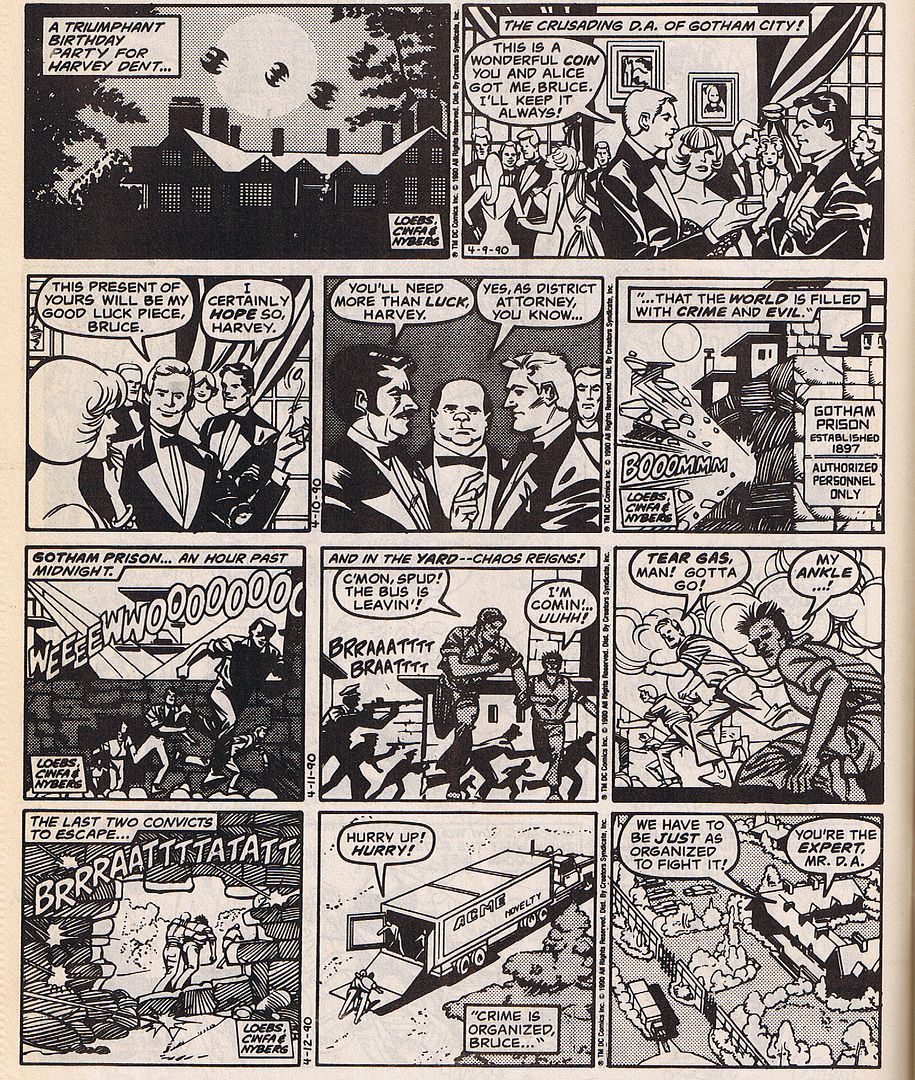 Oh, look, there's that missing panel from the end of the previous part with Alfred actually giving the "Secret Papers" to Harvey: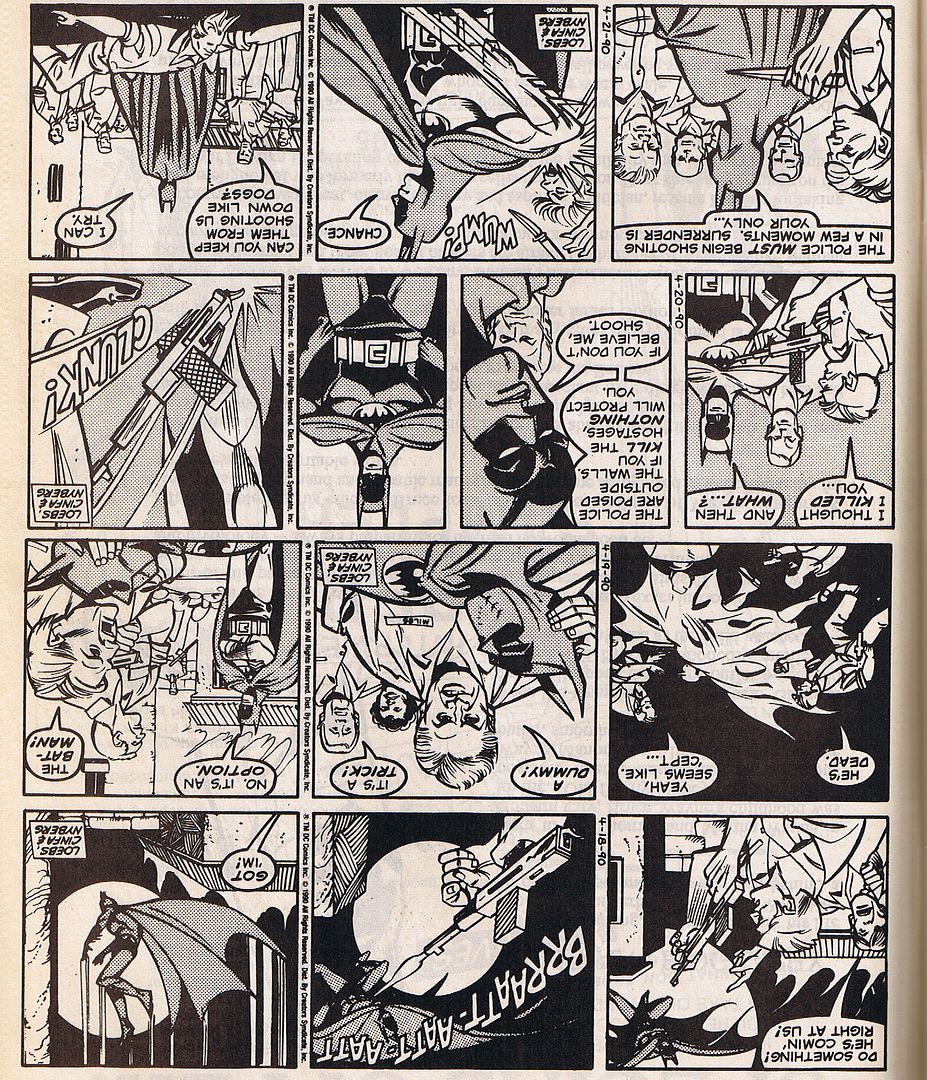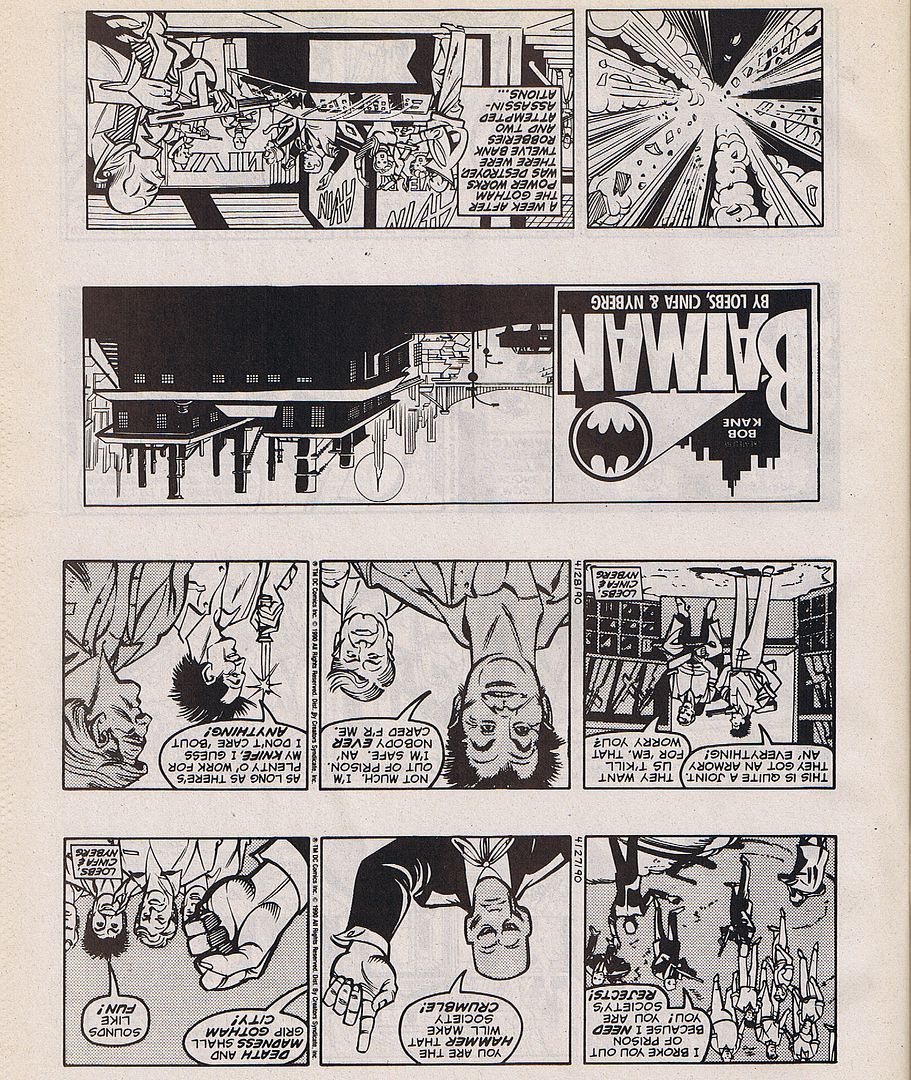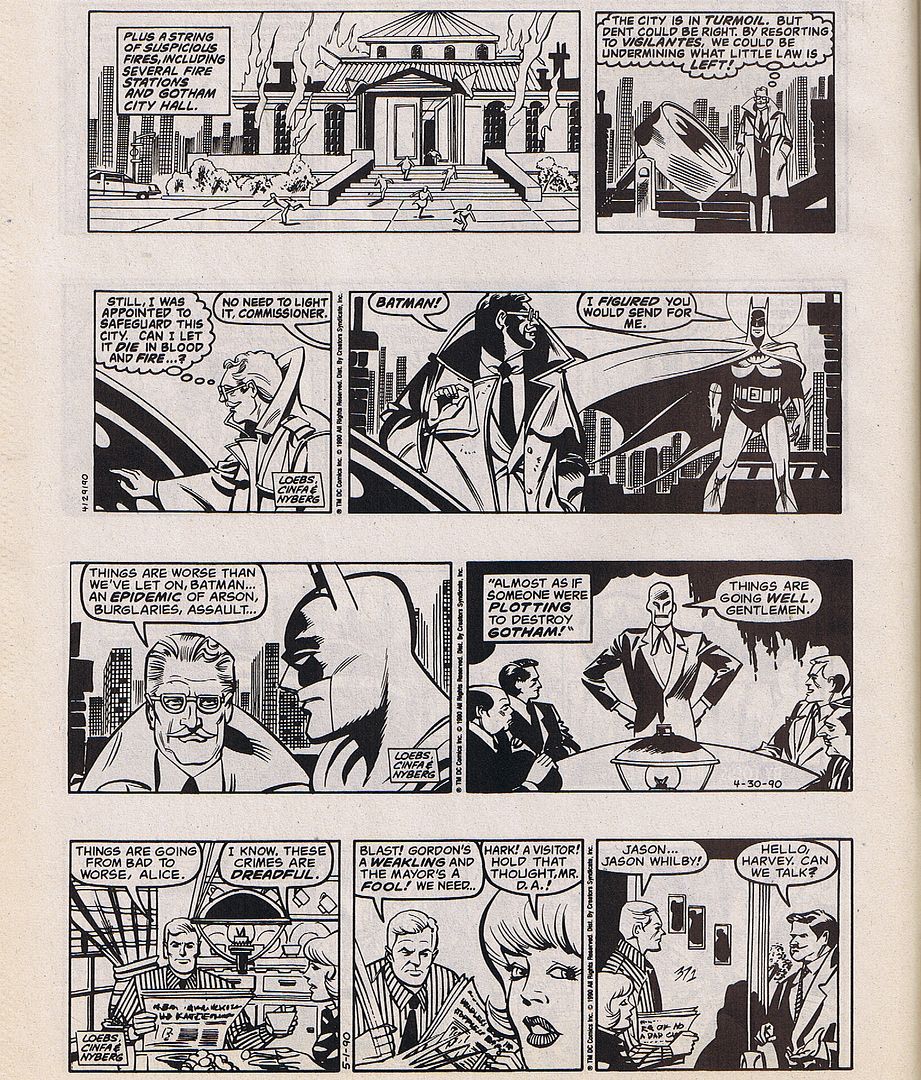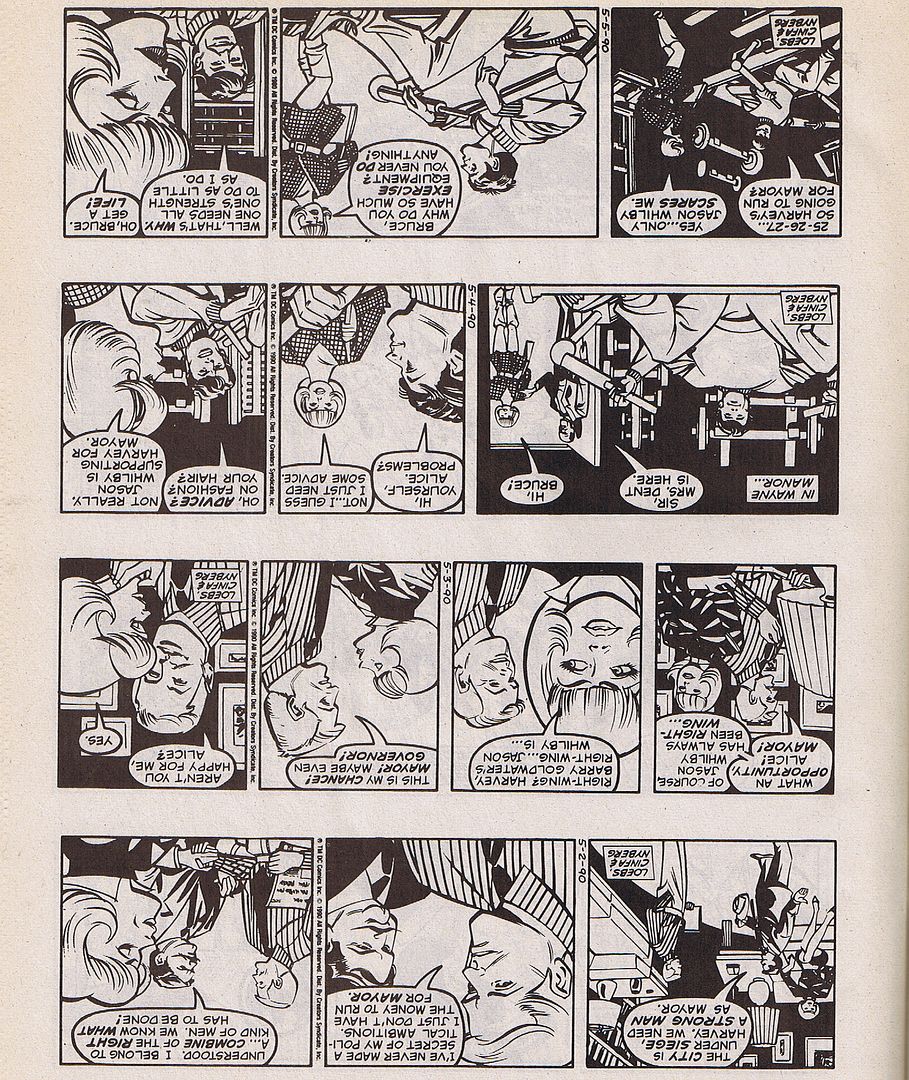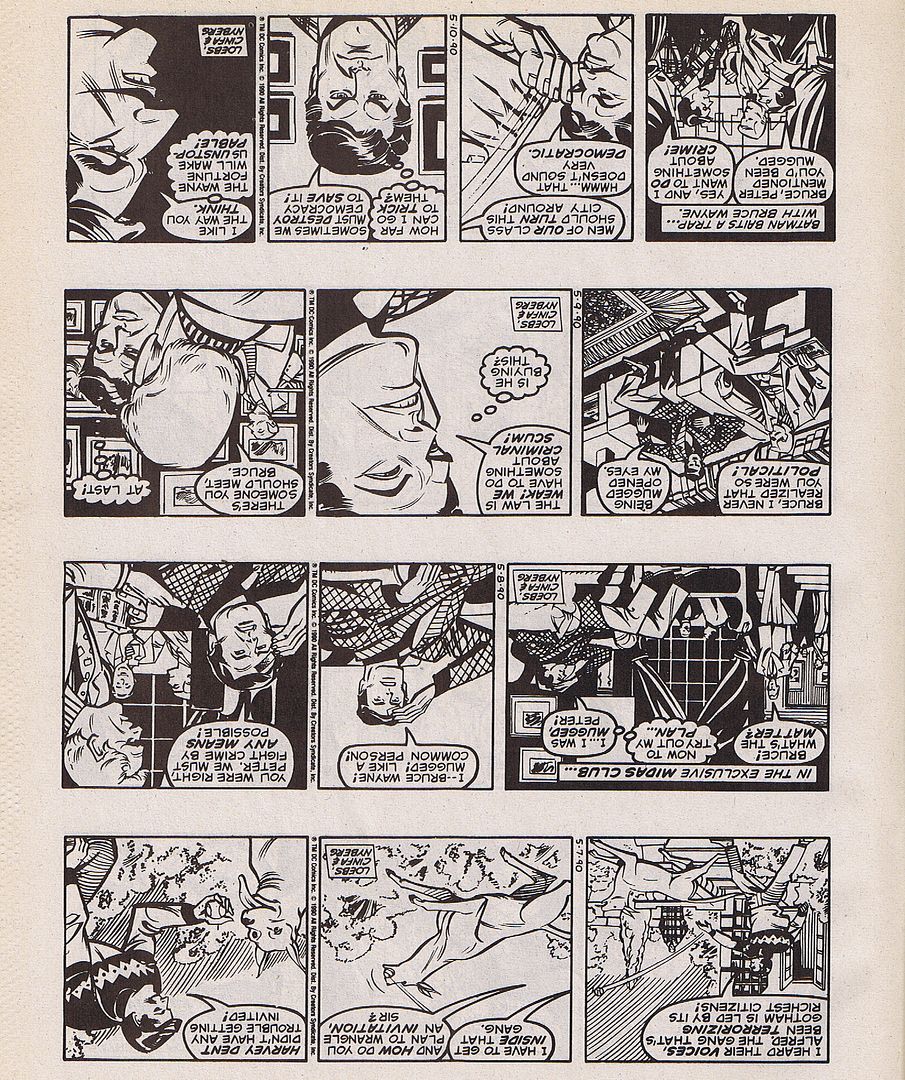 I've never seen Bruce employ the "idiot Playboy" guise so often as he does in this strip, much less him actually using it for subterfuge. He has everyone fooled, even to the point where actual friends like Harvey and Alice are disgusted with him. It really says a lot about how Bruce handles the few relationships in his life.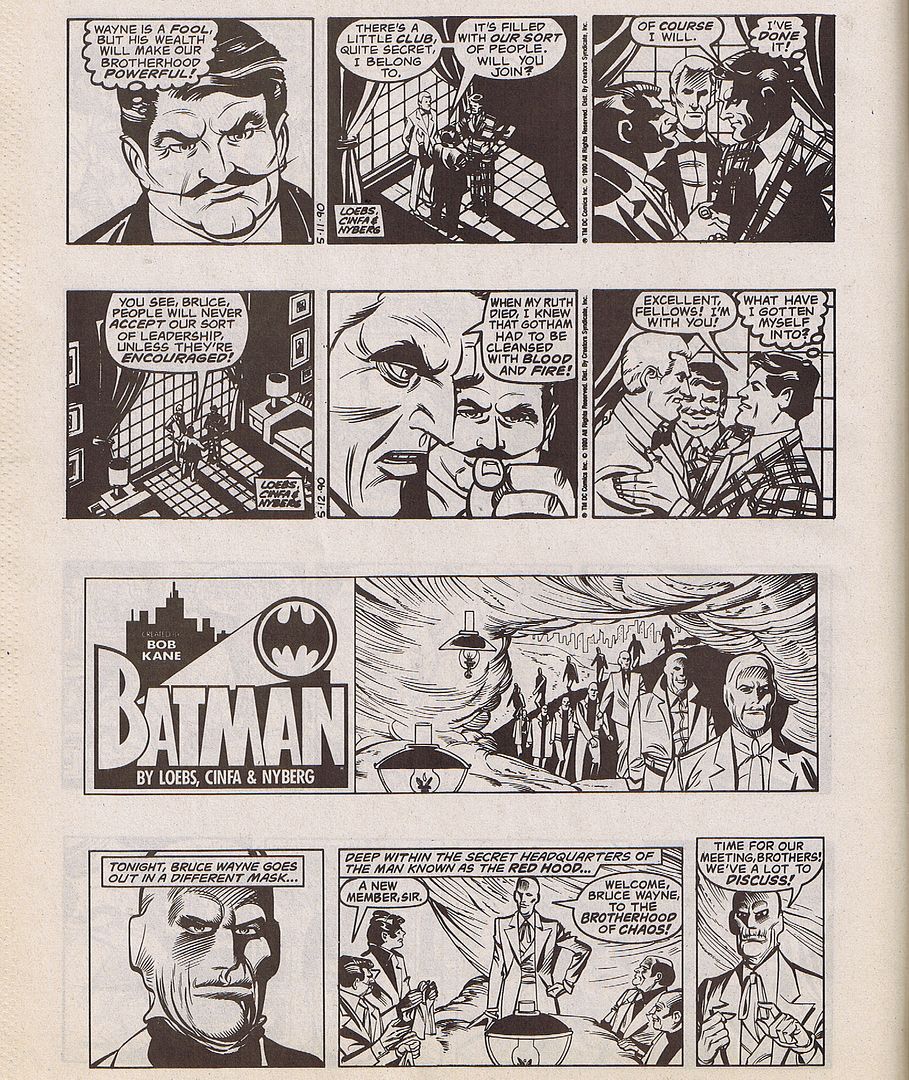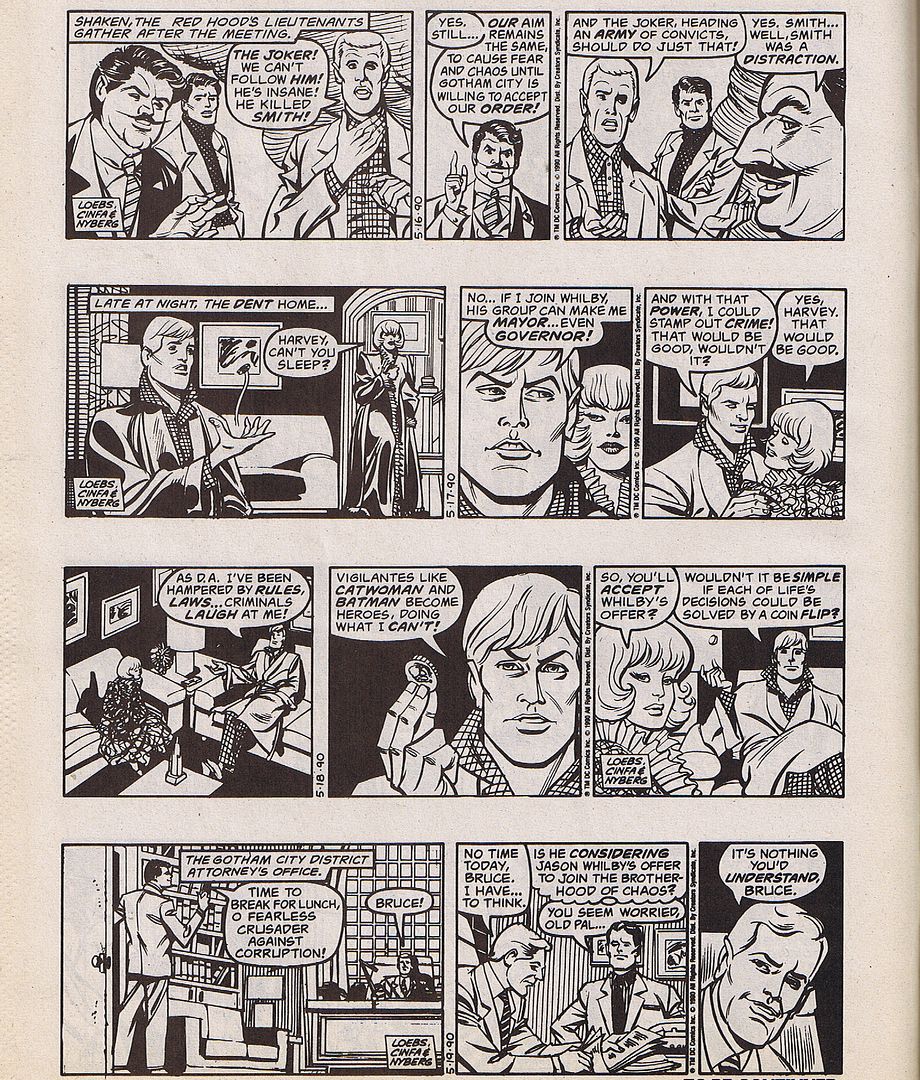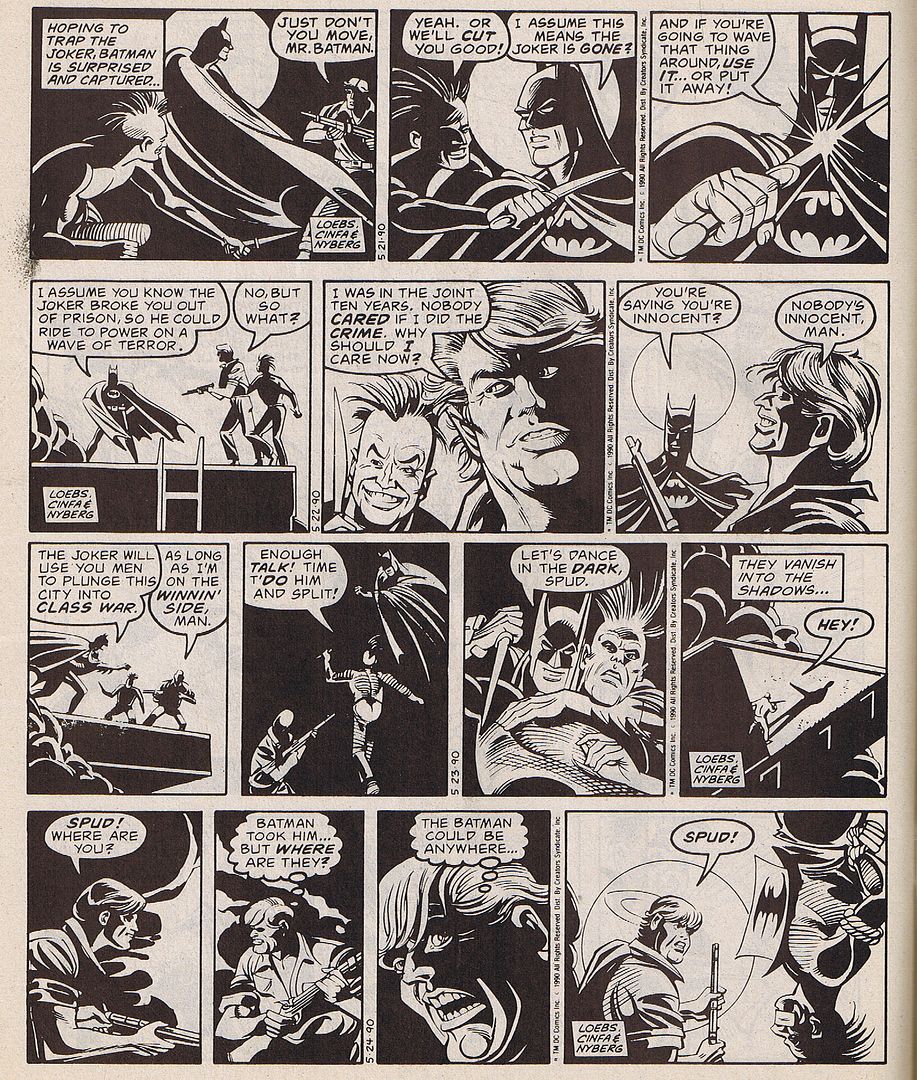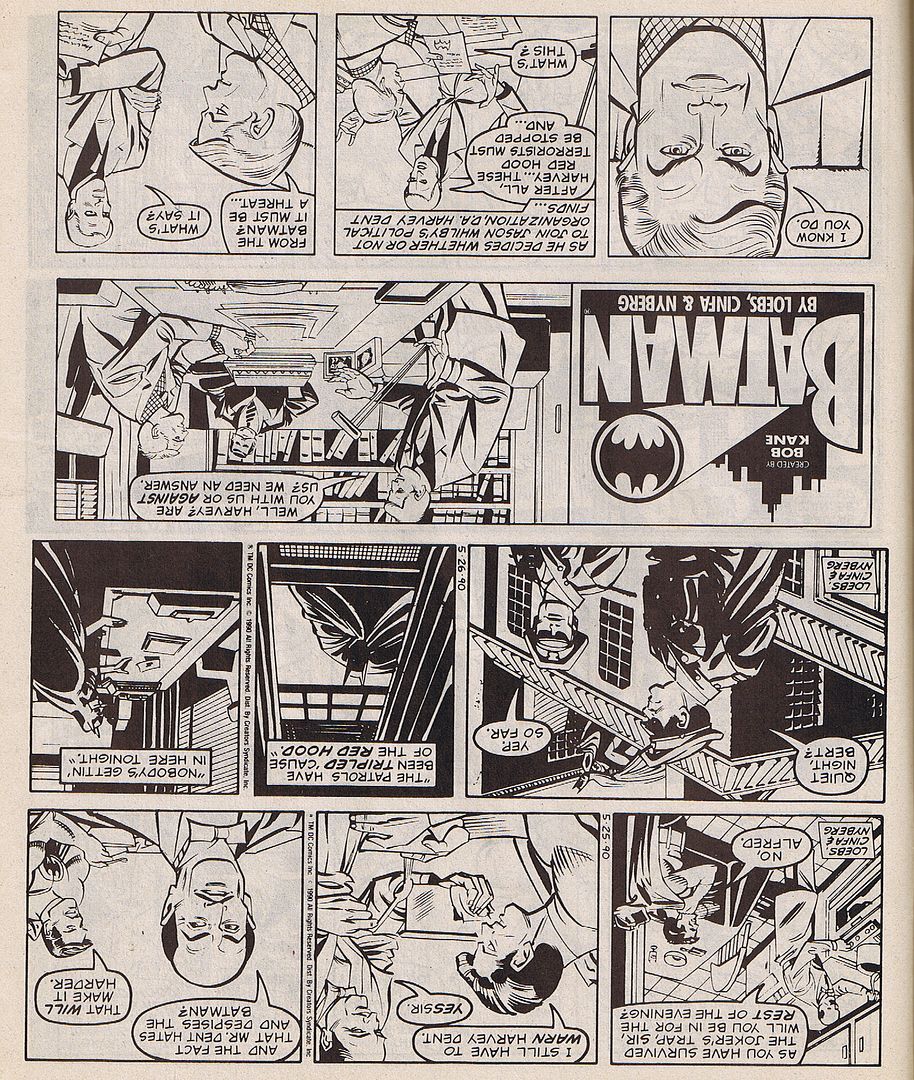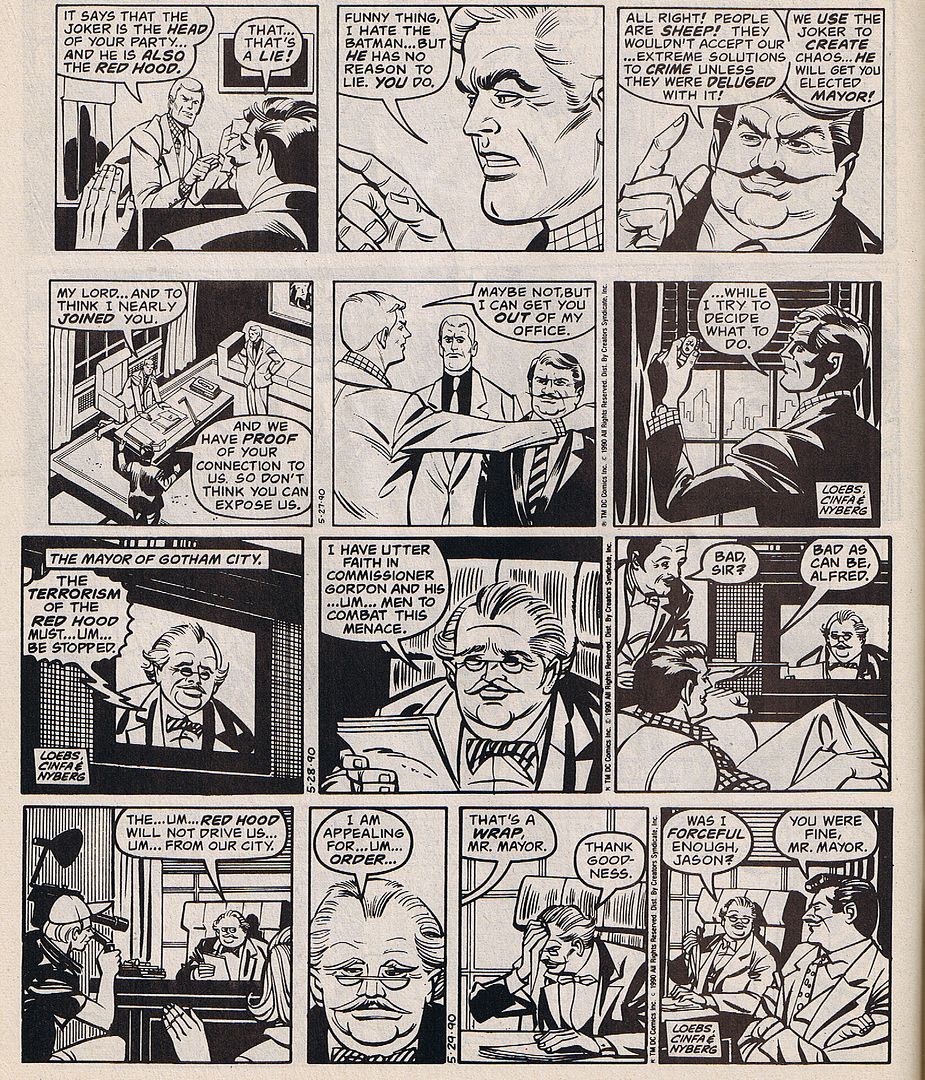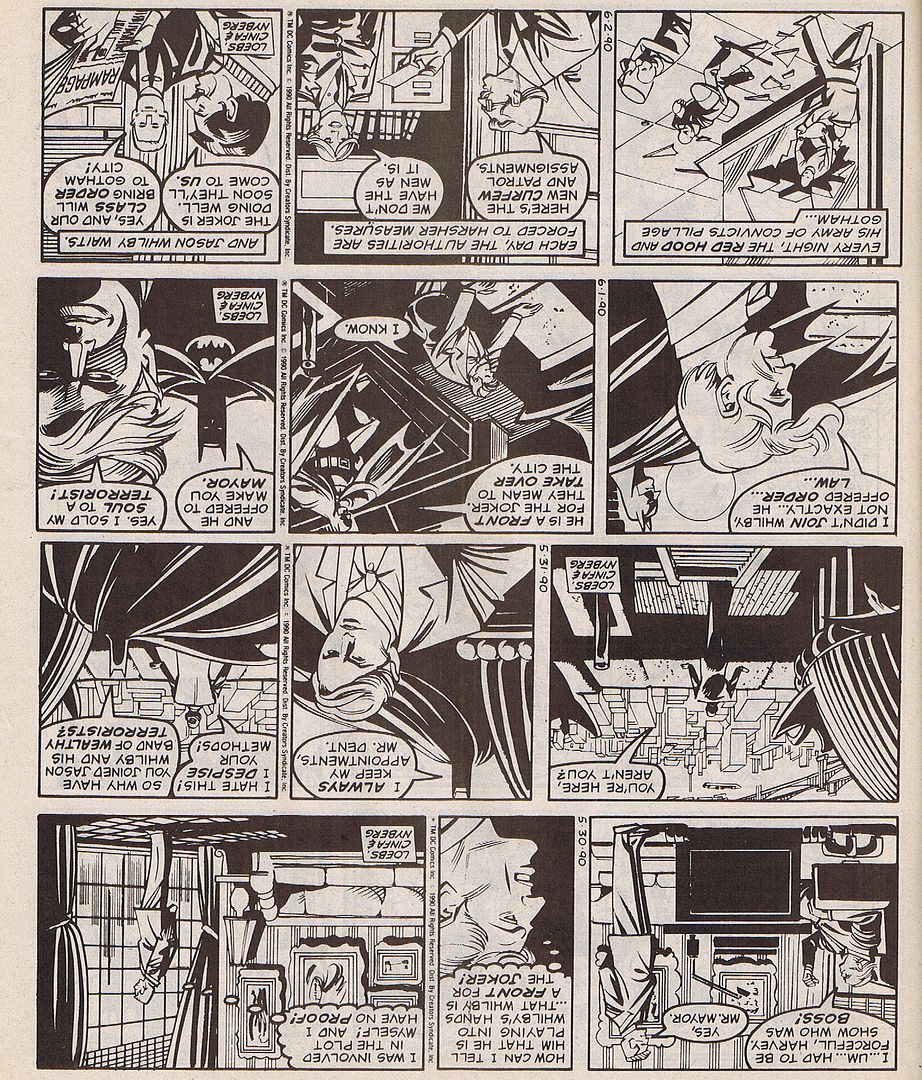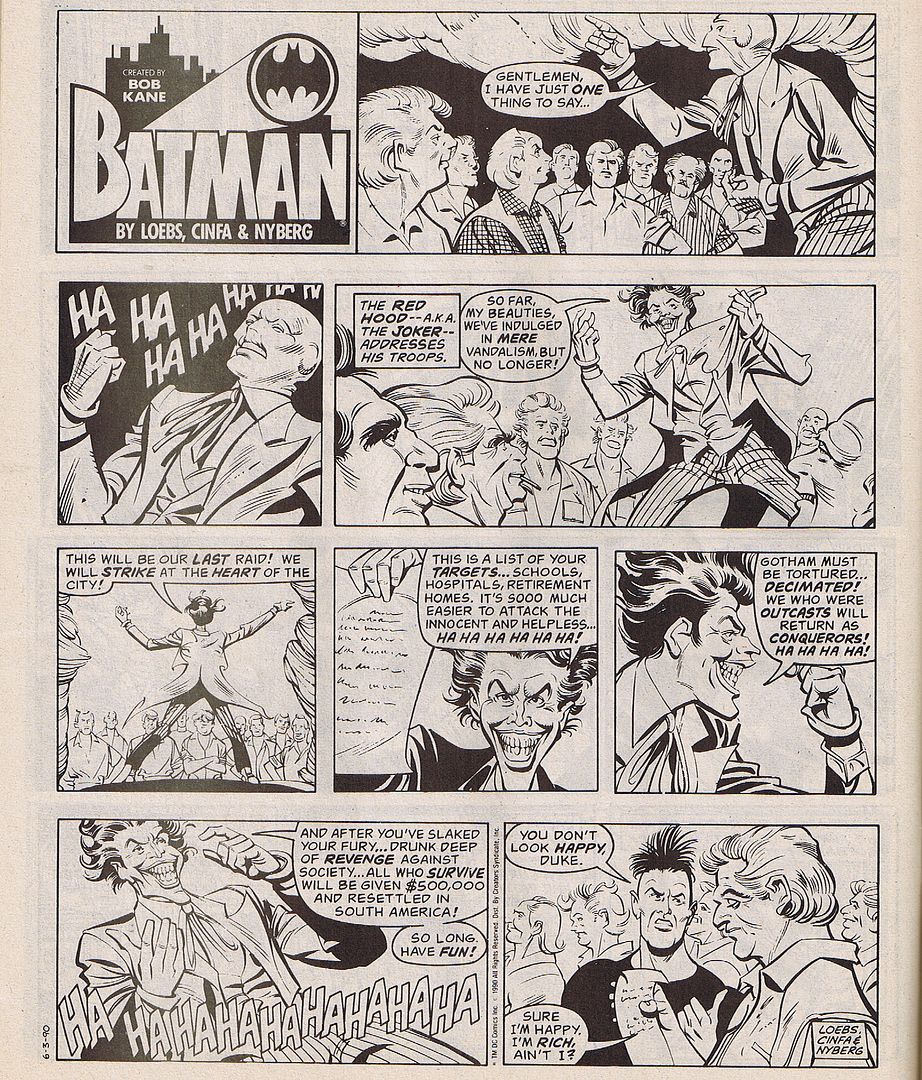 In a lot of ways, this feels like Classic Joker combined with the forthcoming Joker of
The Dark Knight
. He's a self-professed Agent o' Chaos, spreading mayhem and ruin throughout the city for *fun.* What's more, he's allied himself with actual terrorists, giving Ledger!Joker's terrorist bent actually prescience. To top it off, it mirrors another aspect of TDK, that even hardened convicts aren't all monsters like the Joker is.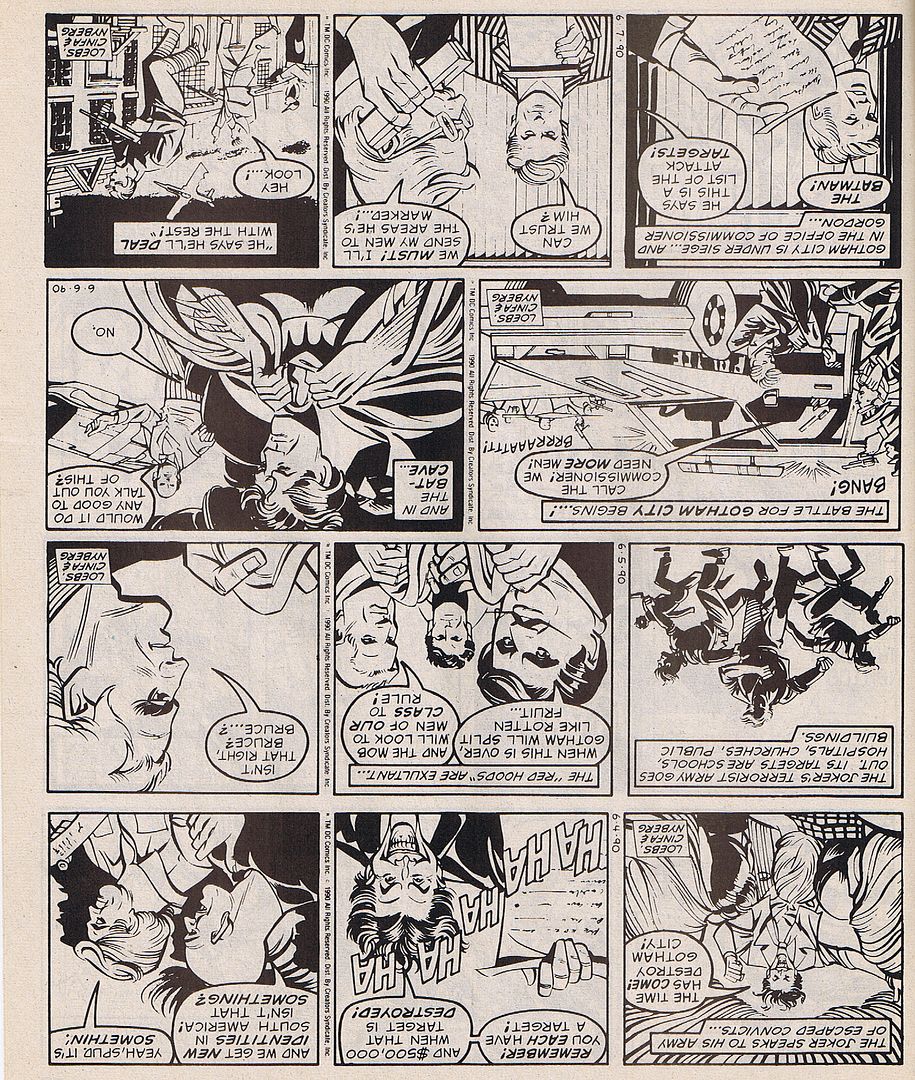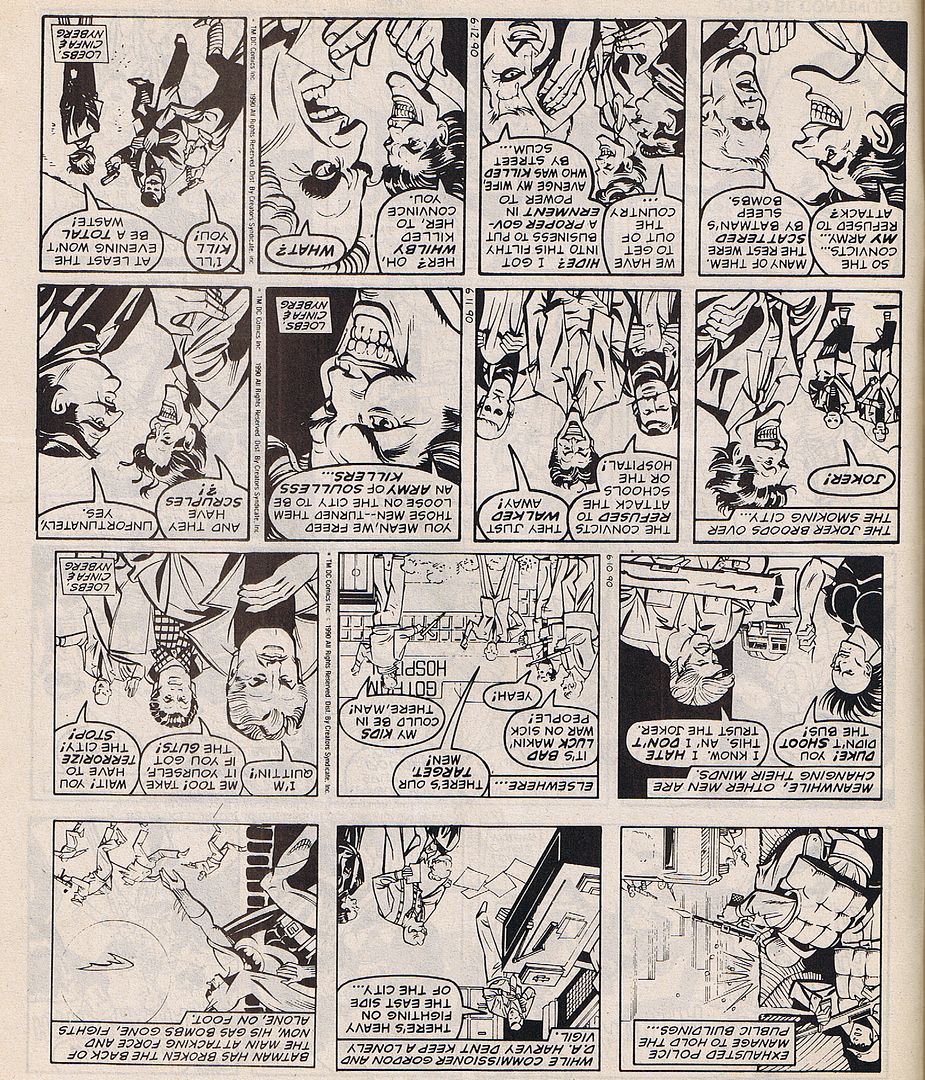 Psshhh, silly Batman, the Joker didn't lose.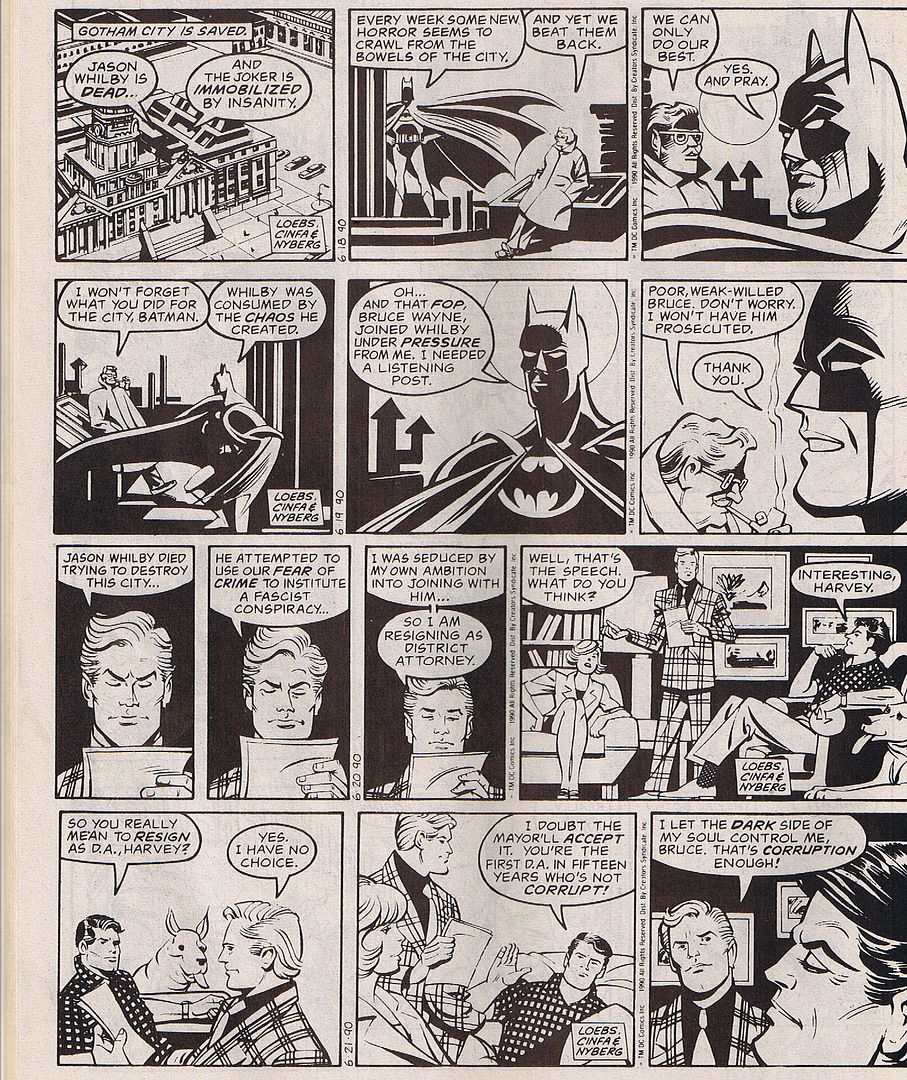 ...
wow
. Even though this Harvey is more antagonistic of Batman, whose methods he wasn't at all wrong to hate, he still takes
responsibility
for his own failings. He's self-aware enough to know that he shouldn't be in that position anymore, and is actually ready to step down as D.A. Just think, he actually might have been saved if Bruce (and to a lesser extent, Alice) hadn't talked him out of it. I wonder if Bruce will remember that in the events to come?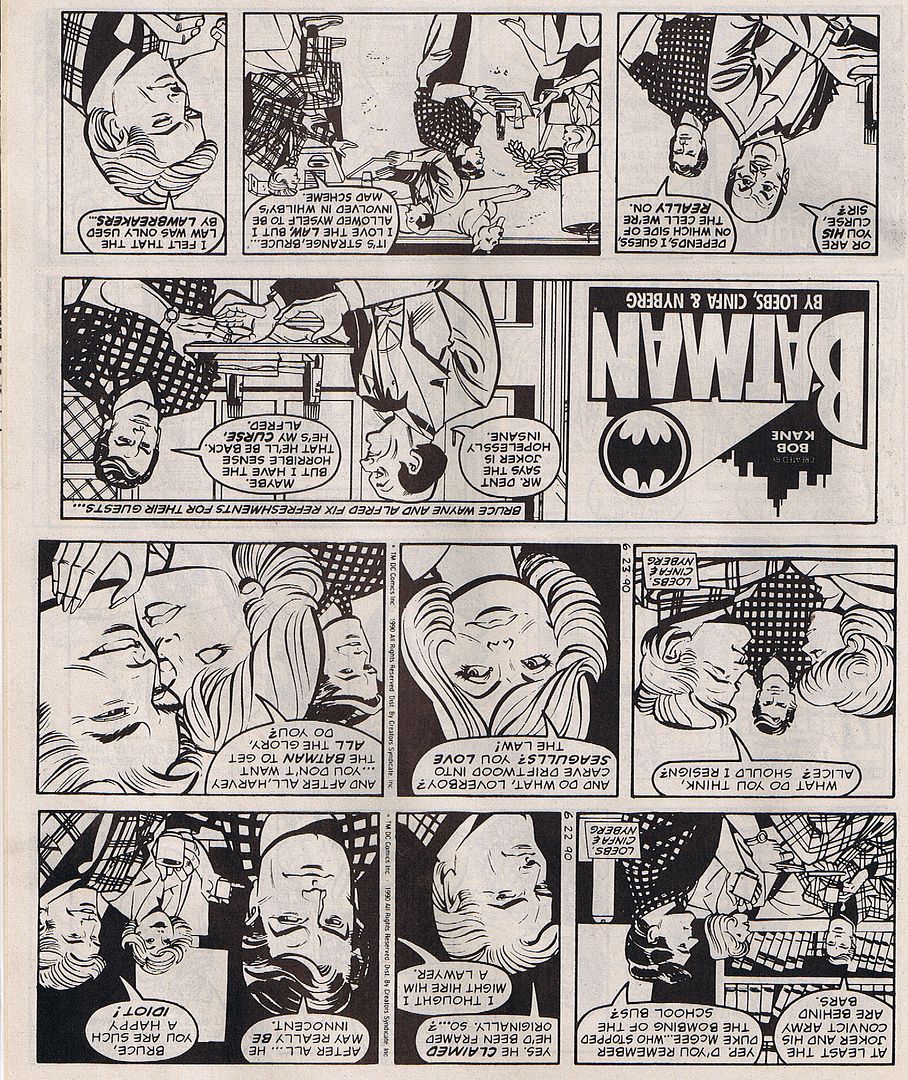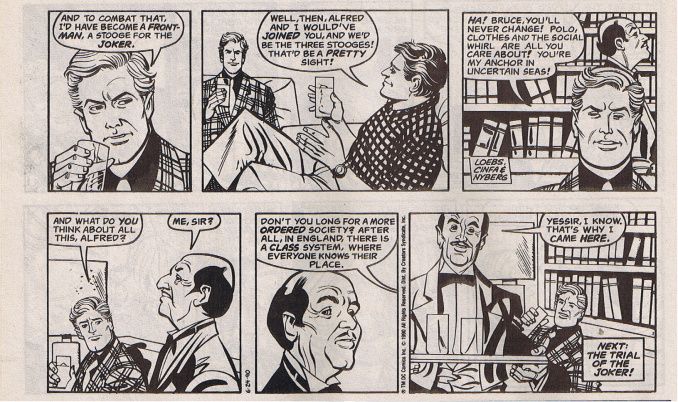 That's right. Coming up next, it's Harvey vs. the Joker in the courthouse.