proteus_lives posting in

scans_daily
Greetings True Believers!
Move over Al Gore, the Odinson has the floor.
Here are some scans from Thor: Heaven & Earth.
A super-villain is threatening a theater full people. He demands to see Thor.
Enjoy!
A villain named Fusion has taken a theater hostage and wired the whole place to blow. Then he wired himself to be the trigger.
Fusion used to be an ordinary guy until his son died imitating Spider-Man. Fusion went crazy and started blowing shit up.
He has one question for Thor.
"Will you bring him back."
This is why he asked for a god.
Thor says he cannot.
Fusion rages and says he will kill everyone. Thor asks him to stay his hand. Thor says what he asks will cause more harm then good.
Fusion: "You people can fly in and out of time. You can pull armies from the brink of destruction and still have time to start another war in the afternoon. And you can't return the life of one little boy?"
Thor: "No. But you must let me show you why."
Fusion doesn't want to know.
Thor: "There are two sides to everything. Good and bad, up and down, life and death. I am merely showing you both."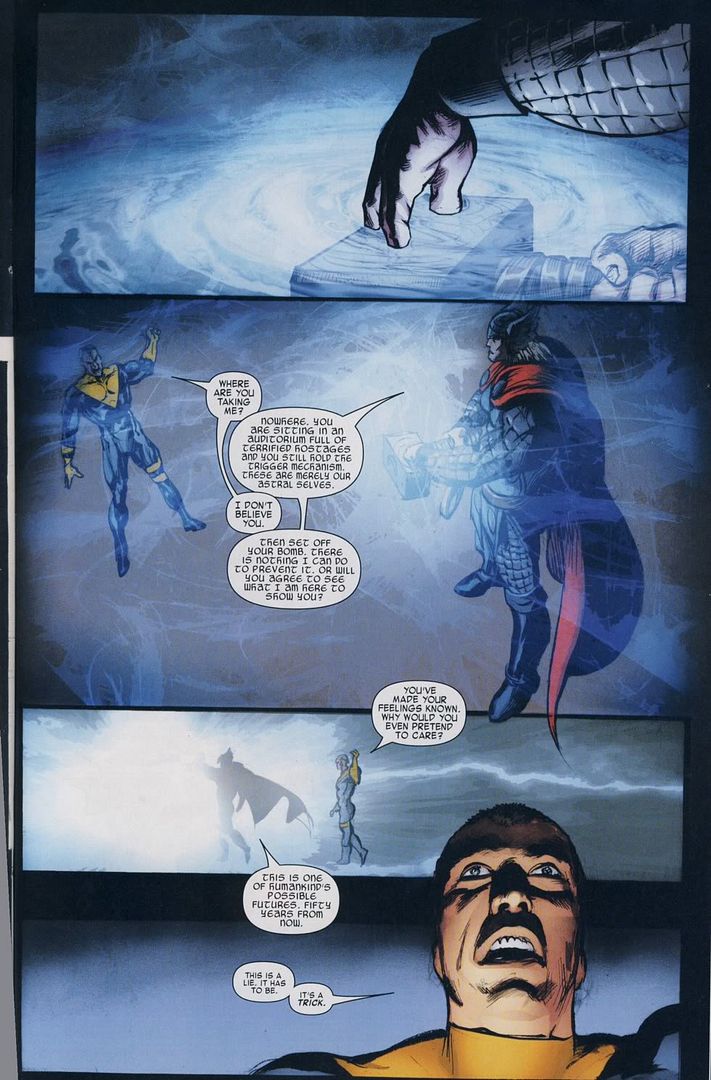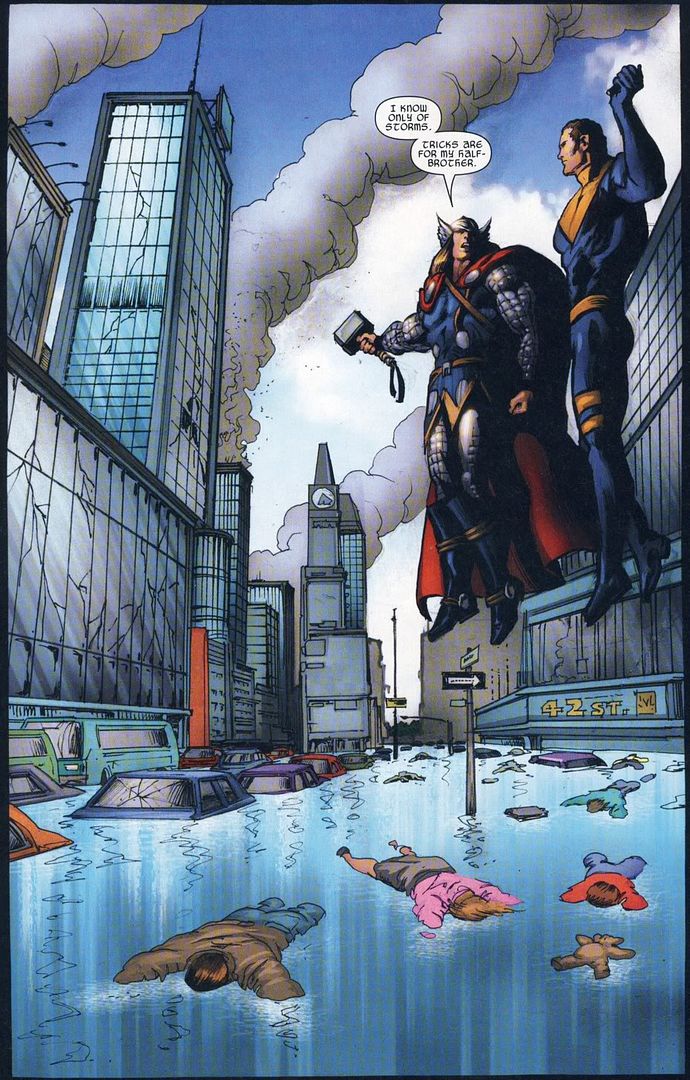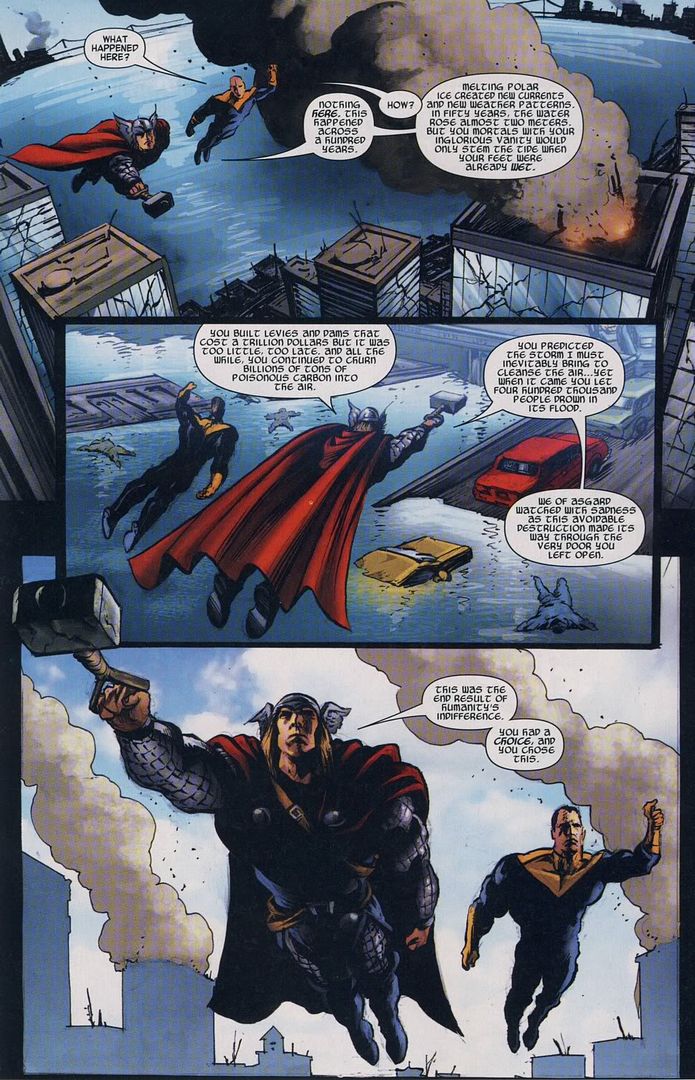 Fusion says that's not good enough. He wants to Thor to return his son or everyone dies.
Thor tries to explain to him.
Thor: "I only have one secret to tell: the secret of why we cannot interfere. If we save you from yourselves every time you stumble fall, ask yourself what you must inevitably become? Puppets."
Fusion screams for the hostages to leave.
He says Thor lied and asks if Thor will try and stop from pressing the trigger.
Thor: "You do not have to die."
Fusion: "Then your idea of free will is an illusion. You came here to prevent it, didn't you?"
Thor: "That is different."
Fusion: "Where is he? Where's my son?"
Thor: "Always on your mind. Alive in your heart."
Fusion: "Does he forgive me?"
Thor: "That will depend on you."
Fusion: "I can't forgive myself."
Thor: "No!"
Fusion clicks the trigger. Killing himself and bringing the building down. Leaving Thor standing in the rubble. The issue ends with a Bob Dylan lyric, "How many times can a man turn his head, pretending he just doesn't see? The answer my friend is blowing in the wind. The answer is blowing in the wind."