terrykun posting in

scans_daily
As the members of the fandom are gearing up for an Age of Extinction, plenty of the us are also getting ready for Phase Three of the IDW universe! Details are still being dispersed through the usual issue solicitations, but now we're actually getting some preview pages as well, courtesy of Newsarama.
Preface by Sol Fury of the TFW2005 board:
Newsarama has posted our first look at the IDW Transformers universe post-Dark Cybertron with a short preview of Robots in Disguise issue #28, the first of the issues to be released under the "Dawn of the Autobots" banner. The action is returning to Earth, and it brings us back to visit a character we've not seen a lot of since the Transformers left Earth nearly two years ago.

Be warned, there are some spoilers in this preview, although the ending of Dark Cybertron is one thing that you won't spoil for yourself.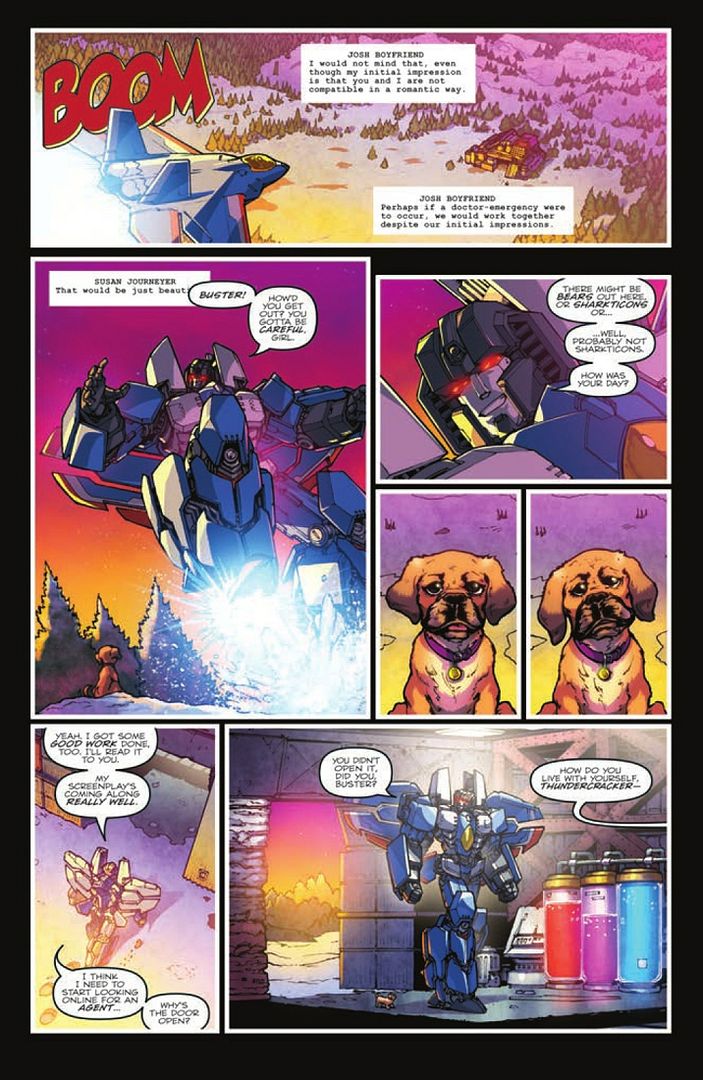 No confirmation yet so far as I know, but this may be the IDW introduction of
Marissa Faireborn
. :D
IDW continues to do an excellent job portraying the Cybertronians (and other races) as mechanical lifeforms, not simply 'robots' as classic sci-fi would know them. 'Cracker is just adorbz.