proteus_lives posting in

scans_daily
Greetings True Believers!
Here is one page from the 1987 Marvel graphic novel "Emperor Doom".
It is pretty much the perfect example of Doom, his strength and why he is THE villain of the Marvel Universe.
ALL HAIL DOOM!
In this story Doom using the Purple Man to take over the world. He's constructed the Psycho-Prism which amplifies PM's powers (which Doom controls) to an unheard of degree.
For those unfamiliar with him, Purple Man produces a chemical pheromone that allows him to control others. Doom's machine makes that effect world-wide.
He's pissed and Doom and challenges him. Bad idea.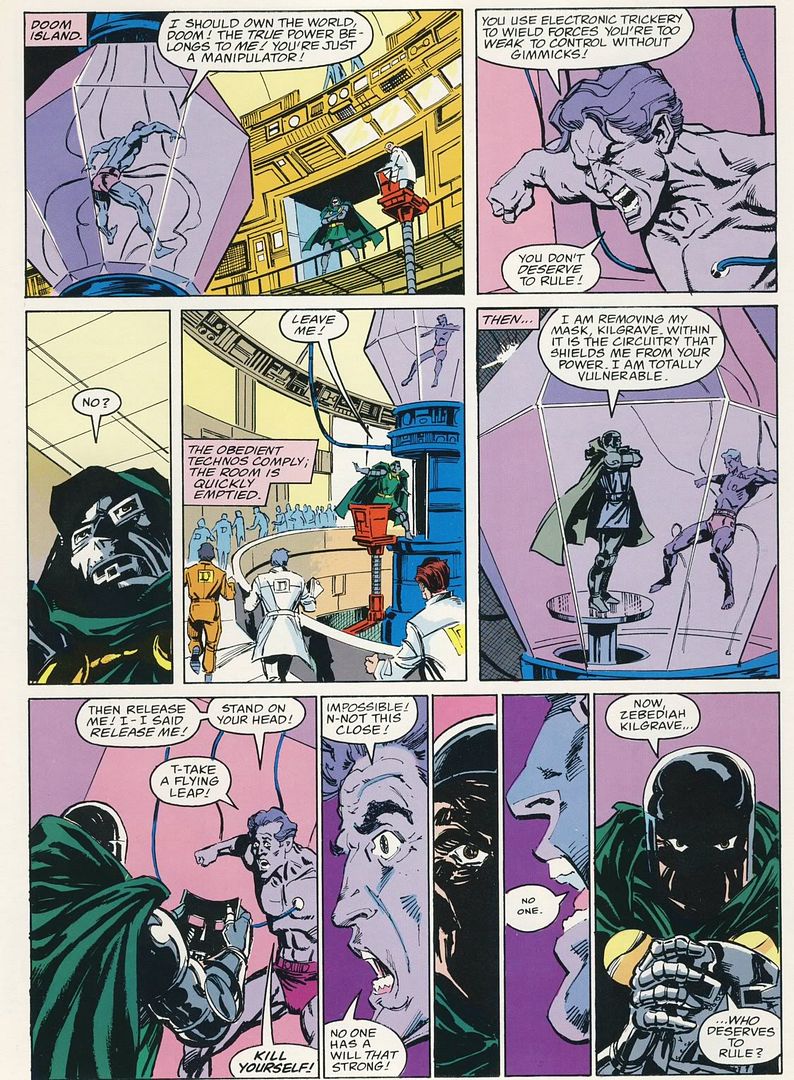 That is Victor Von Doom, Lion of Latveria and Master of the World.