volksjager.insanejournal.com posting in

scans_daily
From Marvel two-in-one. Frank Miller drew it...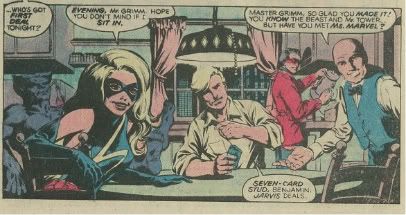 Team books IMO are not so much about grand melee , but the little moments between characters during downtime.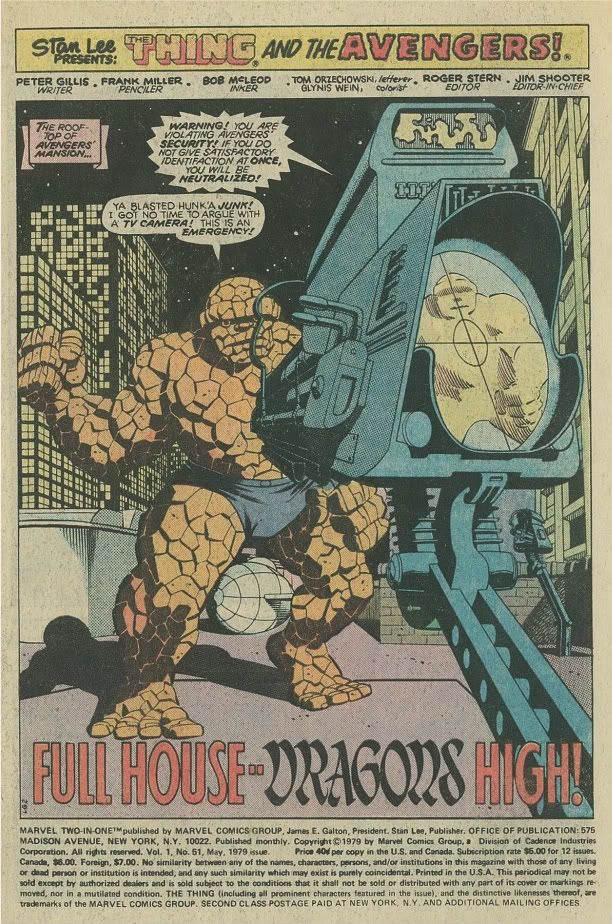 So the Thing gets invited to the Avergers mansion to play poker ( they miss his money )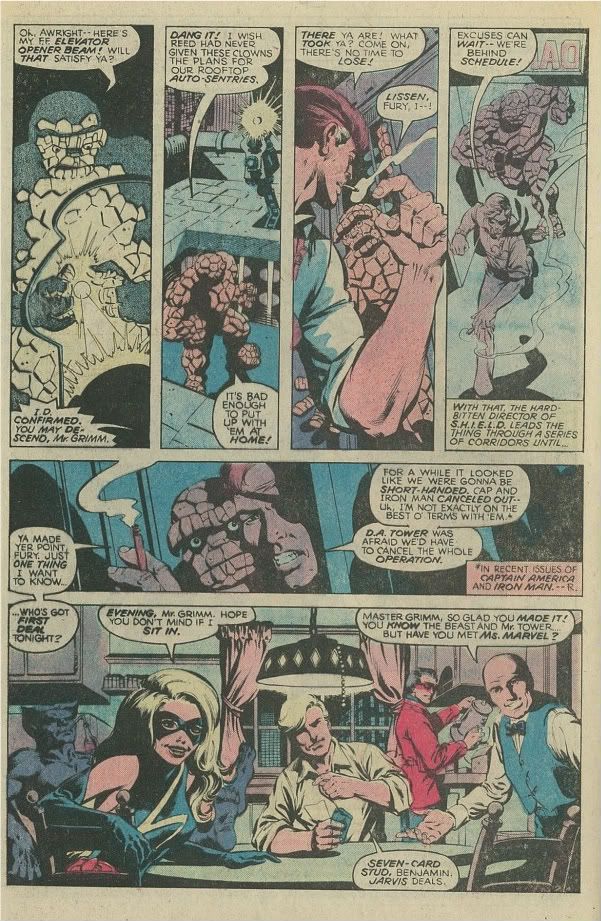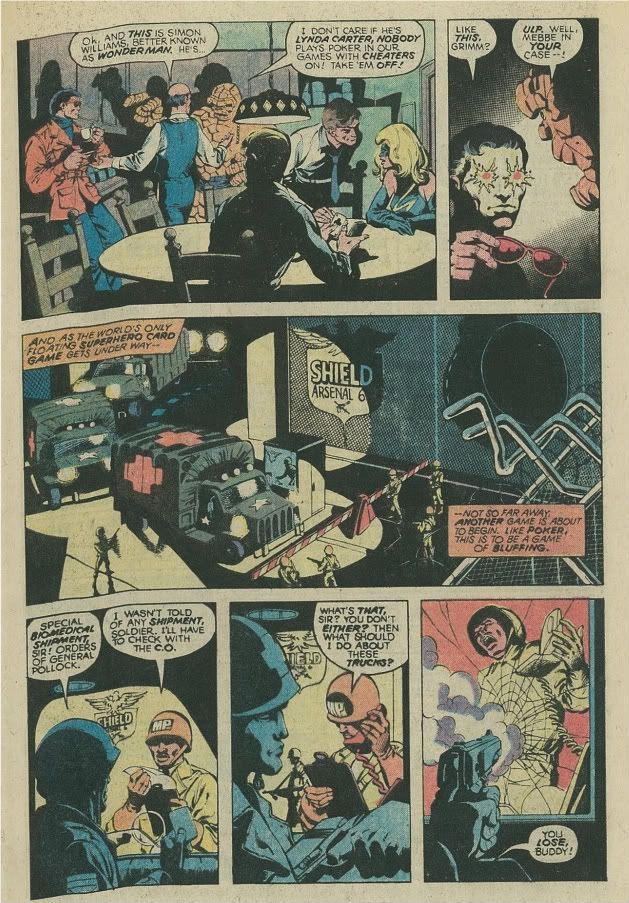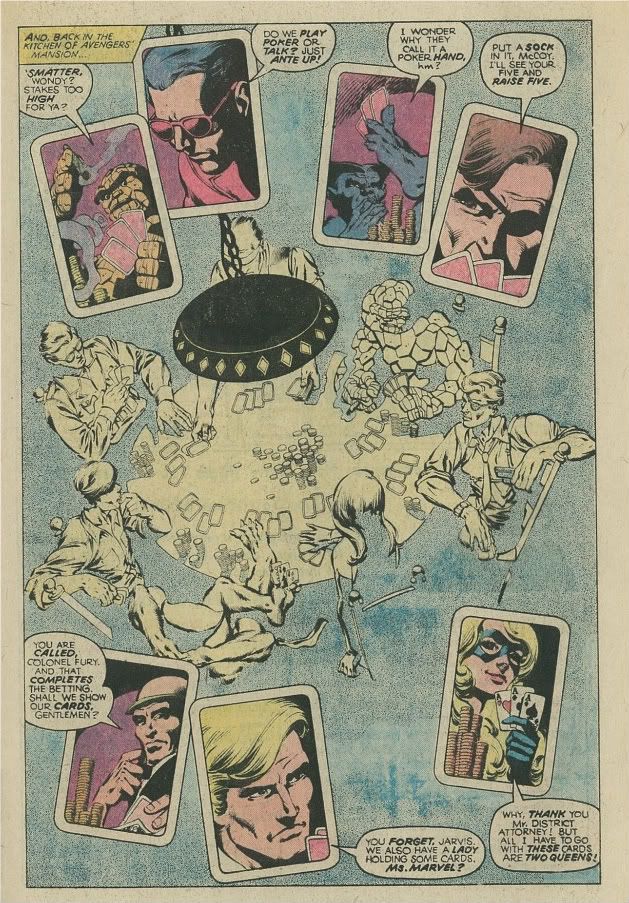 however there can never be a get together without some crisis popping up and the heroes have to rush off and dave the day...
In the end you'd think they would learn to enjoy the fun while it lasts, cause it never does.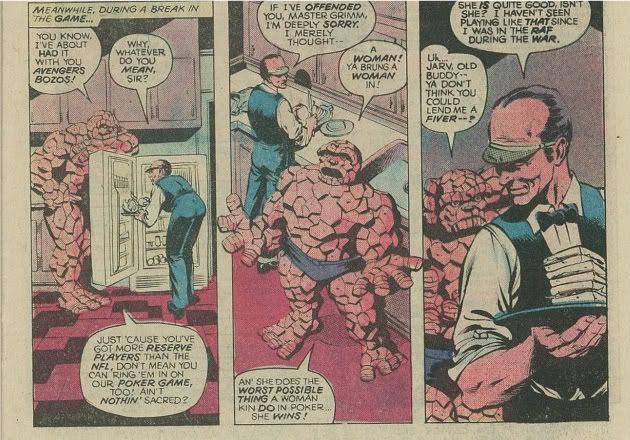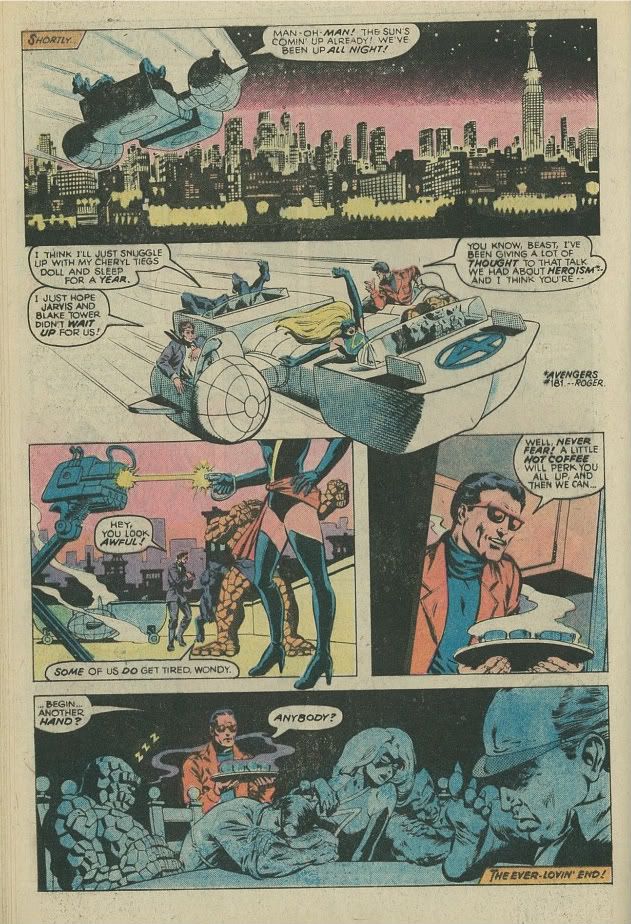 This is a junetenah post.