alicemacher posting in

scans_daily
"Weirdly enough, our version of 'Josie' is not all-ages, nor is it some monstrously hardcore run. Audrey's magnificent art is delightful, energetic, beautiful and fun, but our dialogue is definitely quick, crackling and — hopefully — goes over the young'uns heads in places. The girls are flawed, funny, earnest, and struggling to make their way in the world in their early 20s. We wanted outrageously over-the-top adventures that had genuine emotional crisis at their warm milk chocolate center."
--Marguerite Bennett,
CBR interview 1 Sept. 2016
From
Josie and the Pussycats
vol. 2 #1 (Nov. 2016). Script by Marguerite Bennett and Cameron DeOrdio. Art by Audrey Mok.
The reboot series begins as aspiring singer-songwriter Josie McCoy performs before an audience of one (who was yakking on his phone instead of listening) at her friend Pepper's bar. Enter Alexandra Cabot to gloat over Josie's misfortune.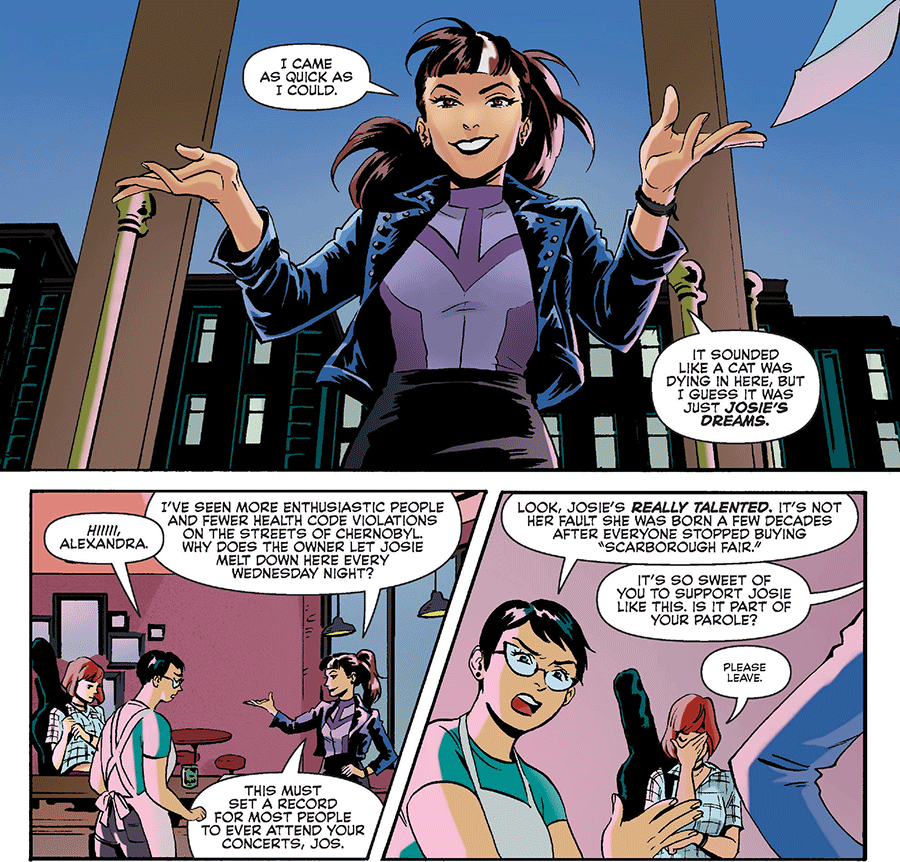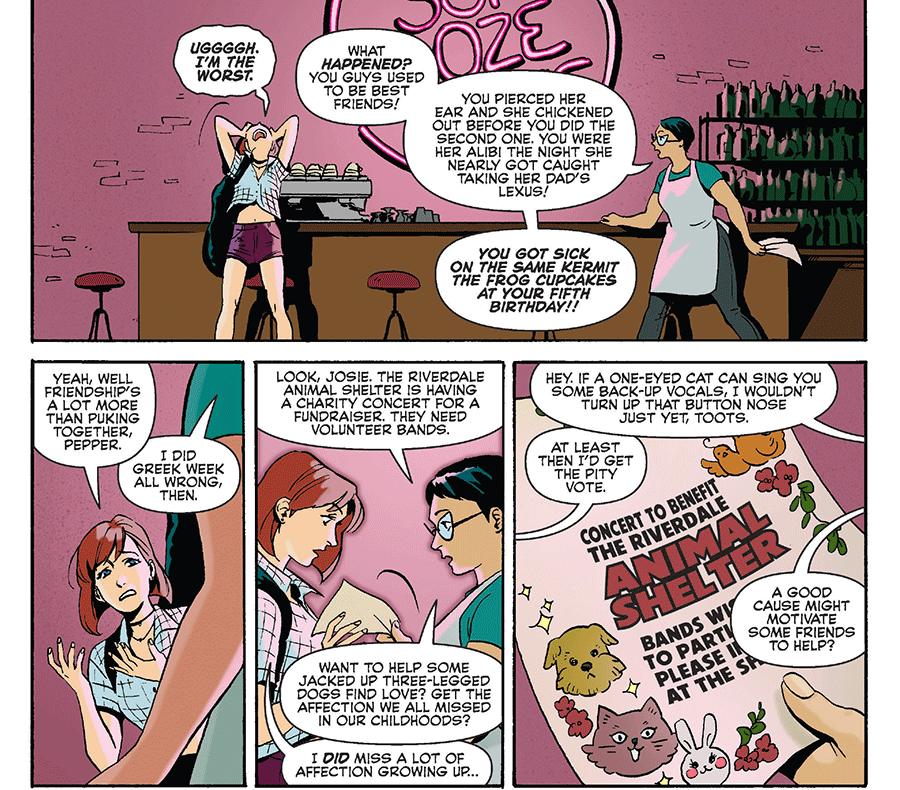 Melody Valentine, Josie's ditzy roommate, agrees to sing with her at the benefit for the shelter, which they visit along with the stray cat Mel's just rescued and hopes to adopt. There they meet Valerie Brown, who impresses Josie with her ability to calm hyper animals through song.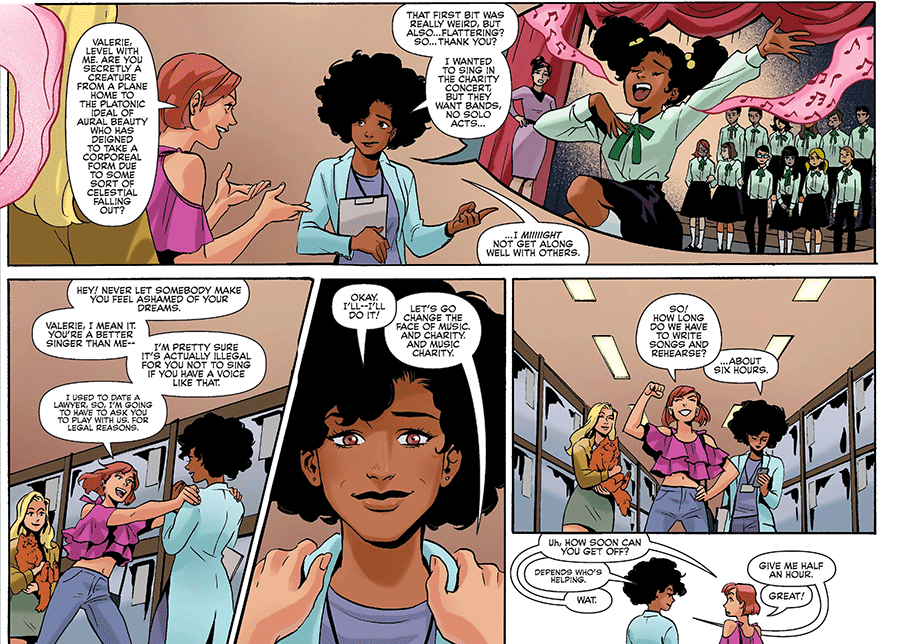 The newly-formed trio's first set doesn't go very well...
...so Alexandra seizes an opportunity for sabotage during the break.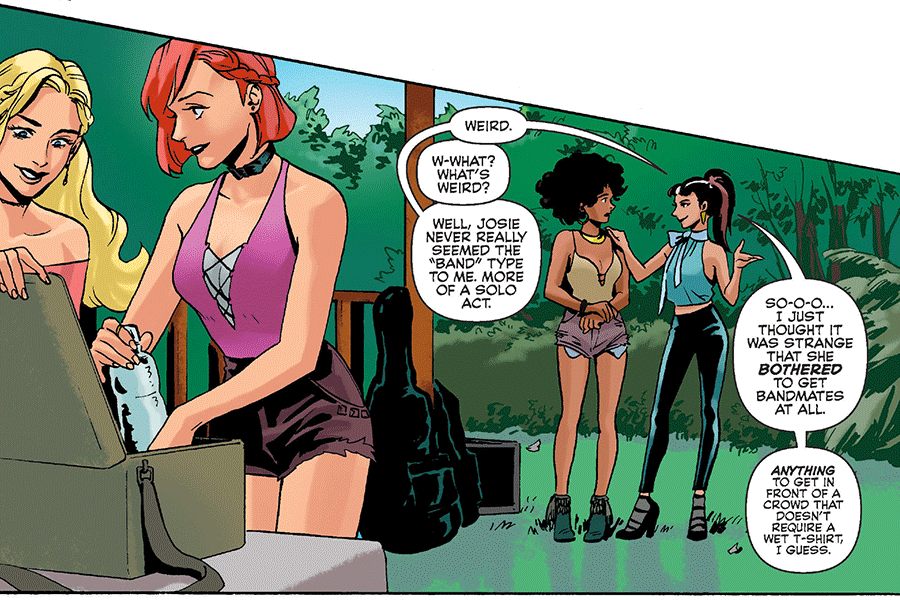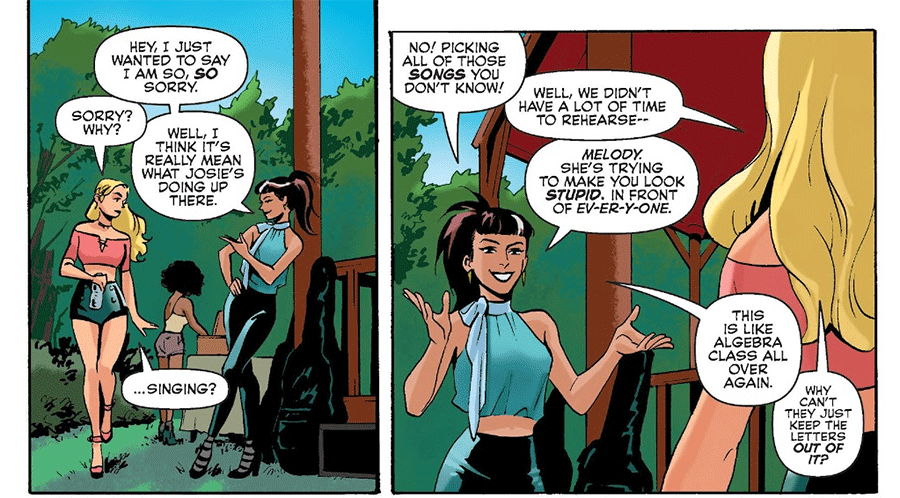 Melody and Valerie tell Josie they're quitting. Josie, however, agrees that she's been behaving as if she were a solo act, whereas the three of them are a band.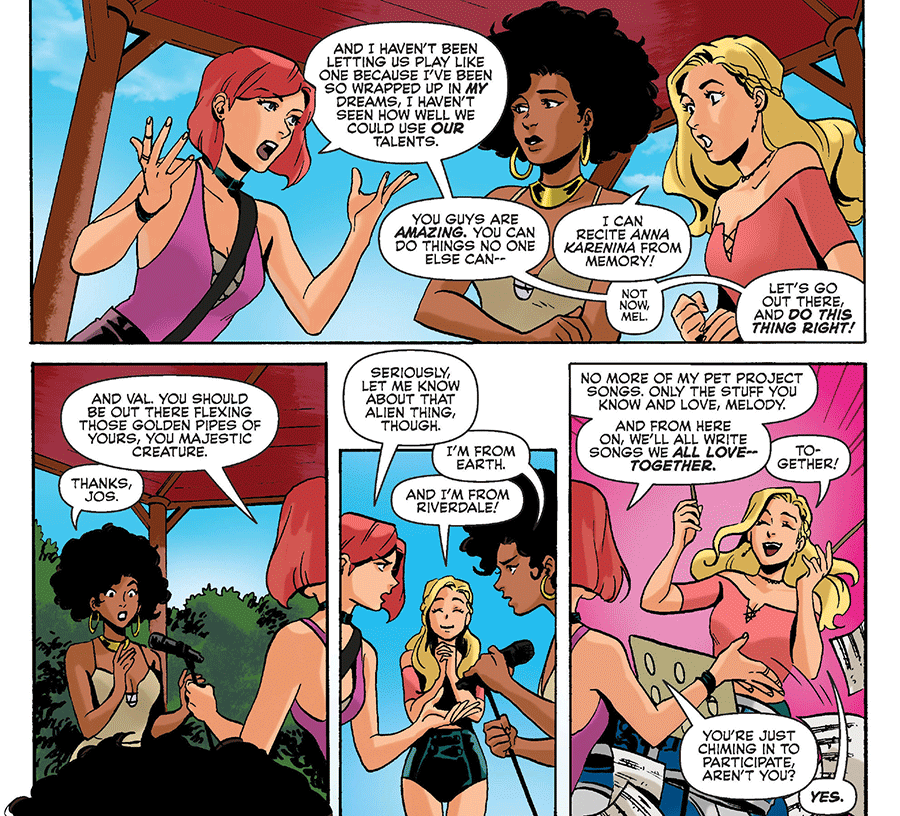 So of course, in their second set they rock the house. Er, park.
Afterwards, some guy in a suit asks them what the name of their group is. Cue "oops, we hadn't thought of that" glances, then: