perletwo posting in

scans_daily
Sorry I'm so late with this gang, had minor surgery this week that's slowed me down. However, here's 4 pages from LOSH #20, "Vanishing World," the latest installment of the Fatal Five saga.
We open with Glorith teleporting herself, Ultra Boy and Chameleon Boy onto the Sorcerors' World. Jo asks if she could teleport like that, why not use it before? Because it only takes her home, where Mysa has forbidden her to be, she explains. The ground is beset by tremblors, so they head for the
White
Black Witch for help.
On the Promethean Giant, Phantom Girl is still fleeing the Giant's scratching, and internally bemoaning what a disaster her term is: the universe is falling apart, Polar Boy and Invisible Kid have disappeared, Sun Boy is dead and she may be about to join them. Even if it means maybe never coming back, Tinya sees no choice but to phase back to her own dimension.
Invisible Kid may have had the same idea, even if accidentally: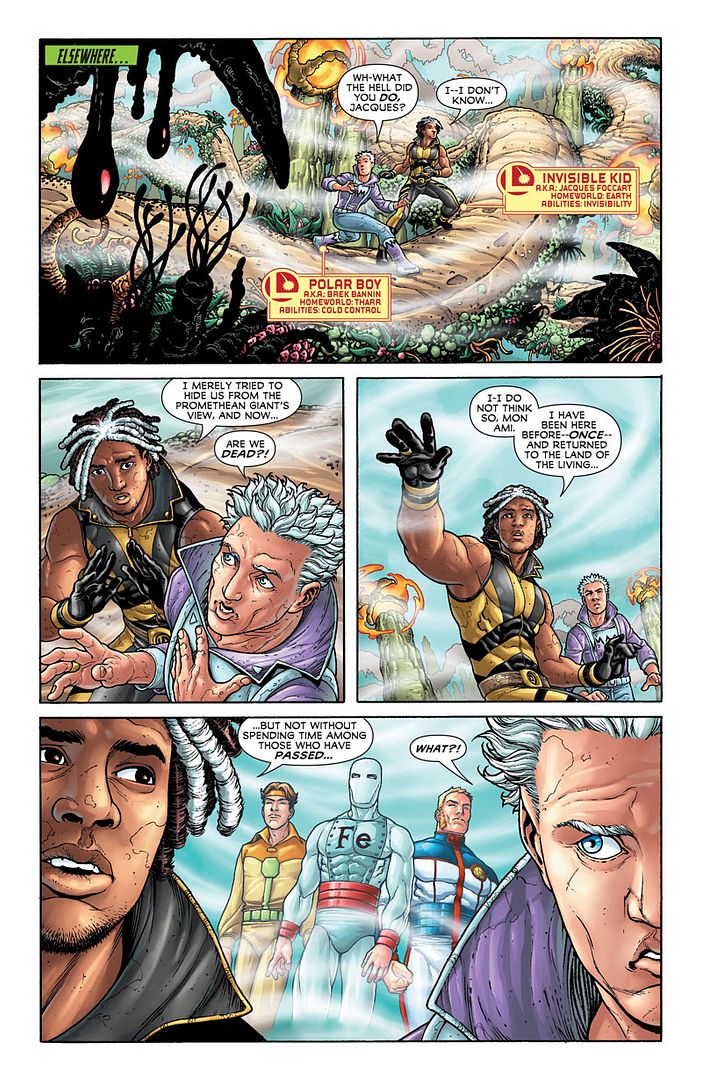 This should be an interesting vacation,
non
?
Blok greets the Legionnaires while the Witch struggles to hold the planet together without losing her shit and letting Mordru loose. She shows them a vision of the Fatal Five, worlds dying, and the shuttle wreckage, and says she no longer feels Tinya in this universe. Jo is distraught.
Tharok continues bopping around the galaxy checking out his handiwork, starting with Validus: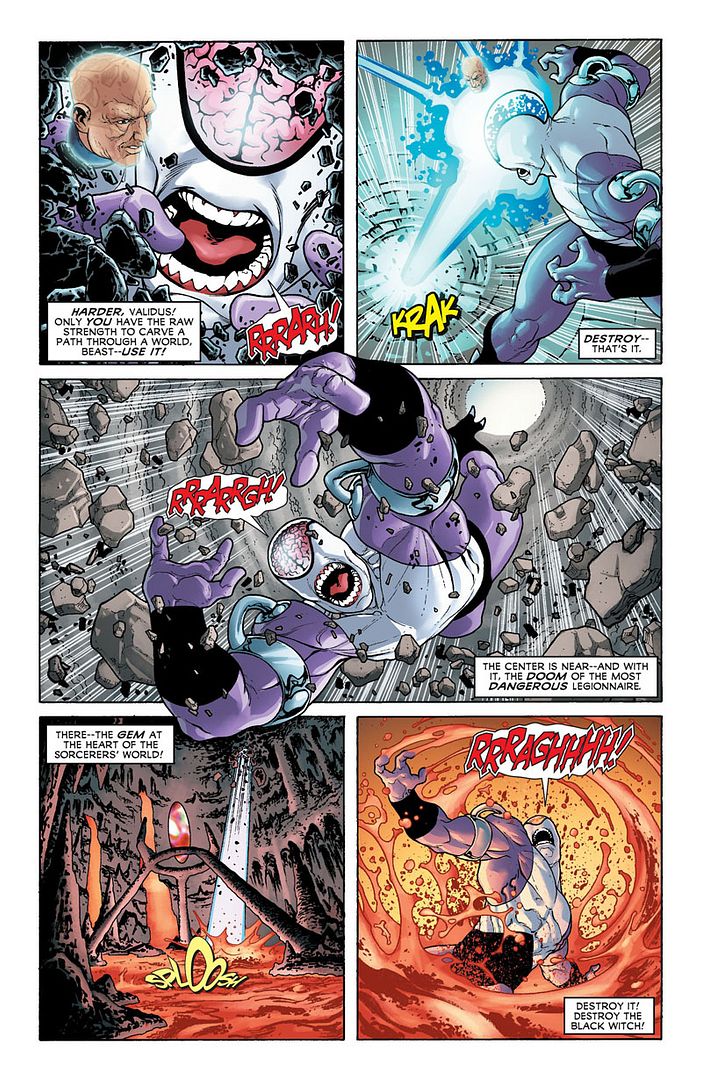 Here, I believe, is where the credits thanks to "consulting deconstructionist Keith Giffen" comes into play. You'll recall that during the Giffen/Immonen "5-Years-Later'Verse," it was revealed that the Sorcerers' World had evolved from the downfall of Gemworld, and the statue of Amethyst still stood at the heart of the planet; Mysa bonded with the statue and claimed all Gemworld's power for an assault upon Mordru. This I believe is the DCnU's version of the Amethyst gem at the heart of Sorcerers' World.
But not without a fight - Blok, Mysa, Jo, Cham and Glorith all appear at the world's core to stop Validus. Blok tries valiantly to hold him off while Mysa works on a plan:
Tharok also checks in with the remains of Weber's World, where Mon-El is in stasis, Dream Girl is heartbroken, Harmonia is confused, the remaining Legionnaires are disheartened, and Brainy is downright scared, noting that they still have no clue as to the fifth member of the Five.
Mysa's worked her "now you see it" trick with the planet, but she didn't take everyone with them. Cham and Jo find themselves in the rubble of Legion HQ - but they're not there alone: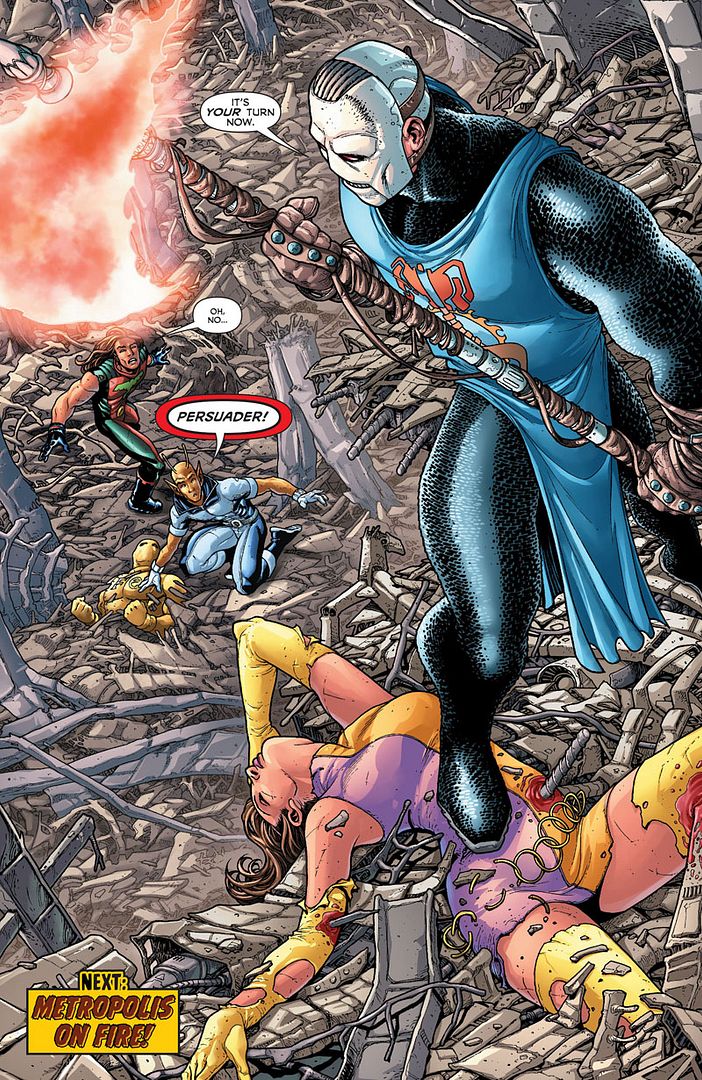 The plan, it seems to me, is not exactly coming together. Yet.
Tag notes: Mods, I accidentally clicked creator: francis manapul as well as actual artist Francis Portela's tag, can you delete? Also, I could've sworn we had a White Witch tag already?