mysteryfan.insanejournal.com posting in

scans_daily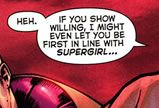 From Final Crisis #5. Written by Grant Morrison, art by J.G. Jones and Alex Sinclair.
It surprised me. I wasn't reading FC when this came out in December, so I don't know if we discussed it on old s_d at the time. I looked around online to see if anybody had really talked about it and then ran across this, too:

From Action Comics #872. Written by Geoff Johns, art by Pete Woods and Brad Anderson.
Both are on Everyday is Like Wednesday, here:
http://everydayislikewednesday.blogspot.com/2008/12/should-dc-maybe-have-some-kind-of-rule.html
Post subtitled: Should DC maybe have some kind of rule about the maximum
number of books that can be released in a single week in which the villains discuss raping Supergirl?
This also came out in December of 2008: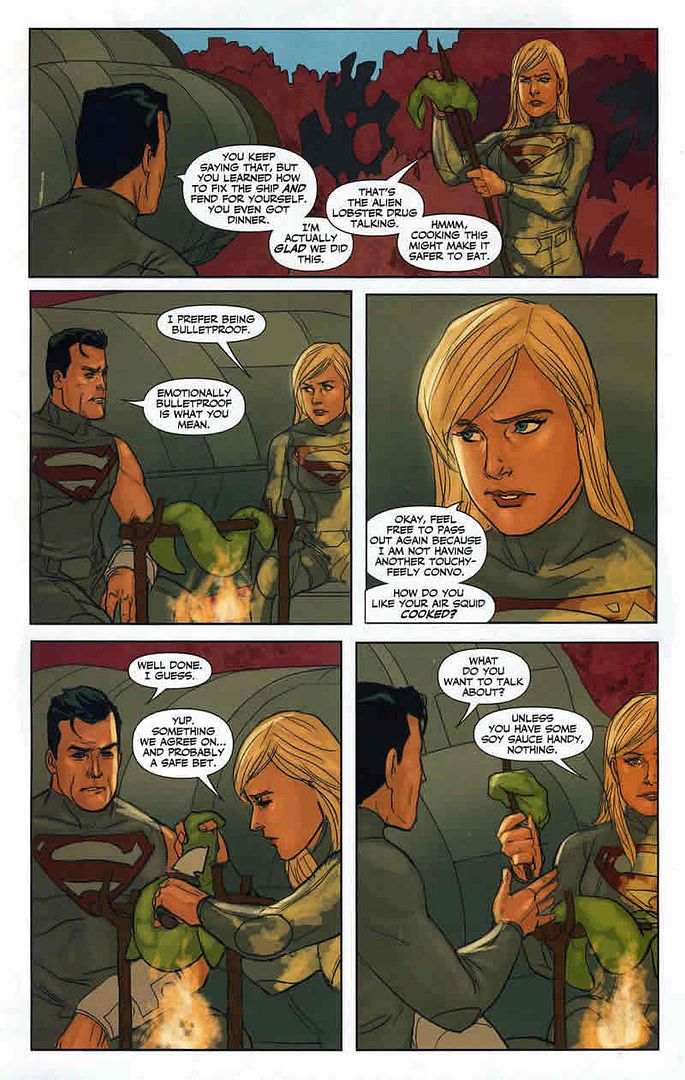 From Superman/Supergirl Maelstrom. Written by Jimmy Palmiotti and Justin Gray, art by Phil Noto.
The Phil Noto art's gorgeous. Here are two direct links with much better resolution:
http://i287.photobucket.com/albums/ll125/mysteryfan/m1.jpg
http://i287.photobucket.com/albums/ll125/mysteryfan/m2.jpg